Each quarter we highlight one of our exceptional volunteers and ask them to share their experience.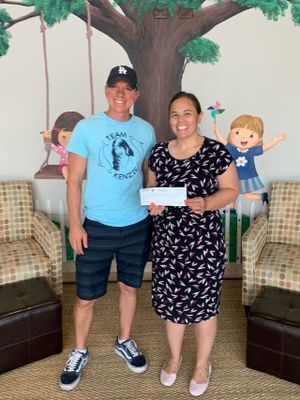 Volunteer Name: Jeff Helvin
Volunteering Since: 2011
Jeff is a regular face during the month of July. He began volunteering in 2011 when a young family member was diagnosed with cancer. He continues to volunteer every year in her memory. You can find Jeff at the fireworks booth every day, under the hot summer sun, inside of a hot plywood booth, fundraising for the Superhero 5k under Team Kenzie! This year the booth raised a little over $11,000 and the entire time Jeff and Team Kenzie have been volunteering, they have raised around $79,000 to provide families with crucial assistance such as medical expenses, assistance with rent/mortgage and counseling. 
Share a meaningful memory from volunteering: It's always amazing to connect with families that Candlelighters has helped.
Anything to tell the world OR two fun facts about yourself: Being a dad of three beautiful girls, myself, I absolutely love to contribute to children in need, and organizations that serve the families.
---
Past Volunteer Spotlights