Our Mission
Our mission is to provide emotional support, quality of life programs, and financial assistance for children and their families affected by childhood cancer.
40 Faces
The 40 Faces of Candlelighters chronicles and shares the stories of individuals and their families who have benefited from the support of Candlelighters Childhood Cancer Foundation of Nevada.
In 2018, the nonprofit organization observes 40 years of service in Las Vegas. Each Forty Faces of Candlelighters story represents one year of the nonprofit's operation, providing just a small glimpse of the significant impact the organization has made in improving the lives of families in our community.
Jennifer Dale

The Forty Faces of Candlelighters chronicles and shares the stories of individuals and their families who have benefited from the support of Candlelighters Childhood Cancer Foundation of Nevada. In 2018, the nonprofit organization observes 40 years of service in Las Vegas. Each Forty Faces of Candlelighters story represents one year of the nonprofit's operation, providing just a small glimpse of the significant impact the organization has made in improving the lives of families in our community.

This is the story of Jennifer Dale:

Jennifer Dale represents the ultimate story of hope for Candlelighters families. At 45 years old, she is a survivor: one of Candlelighters Childhood Cancer Foundation of Nevada's original and oldest surviving children to benefit from the organization's support services.

In 1976, Jennifer was diagnosed with Stage 4 neuroblastoma. She was just three-and-a-half years old. At that time, pediatric cancer care in Southern Nevada was limited and, nationally, the survival rates following diagnosis much, much lower than they are today.

Jennifer, like most Candlelighters children from that era, had to leave Nevada for treatment, which was a grueling combination of chemotherapy and radiation. Often the life-saving measures that were taken to eradicate the cancer would ravage their young bodies.

"I can remember every week getting chemo directly into my veins and then throwing up promptly thereafter. That was back in the day before they had the port, so the chemo went right into my veins," Jennifer recalls. "My memory now is spotty because I was so young, but I remember being in the hospital a lot of the time in San Diego at UCSD where I had most of my treatments. My pediatrician in Las Vegas, Dr. Snavely, learned how to administer chemo because there were no pediatric oncologists here."

Given Jennifer's tender age at the time of diagnosis, many of her memories of treatment come from the stories her parents have shared with her.

"The story they shared with me was that one morning I woke up and couldn't pee. My mom called Dr. Snavely's office, and they told her to put me in a warm bathtub. When that didn't work, she took me to the hospital and they did an X-Ray, and they saw the tumor. At that point, Dr. Snavely referred us to San Diego. I think that first time we were down there for about six months."

"I remember going down to UCSD quite often just to have my checkups regularly. At one point, I got a bowel blockage at six years old. After they stopped chemo, I would go down to San Diego maybe once a year. I was good to go until I got to high school and then I started having problems again."

Jennifer's experience was not uncommon for other Southern Nevadan families who found themselves struggling to navigate out-of-state treatments, swift and accurate diagnosis, and quality of life care. Supporting Jennifer in her journey inspired her parents, Linda and Mike Dale, to develop a support system with other families so that no child in Las Vegas would ever have to face cancer alone. Kay and Neal Lesher and Linda and Mike Dale founded the Candlelighters Childhood Cancer Foundation in Las Vegas.

"I can't remember what year, or how old I was, but I remember we went to Washington, D.C. and stayed at a dorm or something. My parents were there to meet with the national agency to learn how to set up their own chapter here. I remember there were other people and kids there that were like us."

"To my parent's credit, they started everything, researched everything and made sure there was the best possible care there was for me. They pushed other affected families to be informed of their rights and always get a second opinion, as well as think positively."

That power of positivity would be something Jennifer would come to rely upon later on when she began to experience the long-term effects of the radiation damage to her abdomen. "I have had 18 surgeries total. Most of them have been beyond my treatment. Around 18, I started having surgeries for all the scar tissue and radiation damage."

"I have had tons of surgeries, and that's just part of who I am. If I had been older when it happened, I probably wouldn't have fared as well. Now, every time I go under anesthesia, I just think about what I'm going to do tomorrow and what I'm going to do when I get out of the hospital, and that helps me go forward."

Beating the odds, today Jennifer works in educational administration for the Clark County School District, having received her undergraduate degree at the University of Nevada, Las Vegas and her dual master's degrees in computer science education and educational administration from Nova Southeastern University.

Happily married to a Las Vegas Metropolitan Police officer, Jennifer's story of perseverance and strength, moving on to live a full and vibrant adult life gives hope to today's Candlelighters families. As today's Candlelighters families begin their cancer journeys, they take heart from stories like Jennifer's to see there is hope that their child, too, can beat the odds and win their battle.

Photo Credit: Denise Truscello

Rosa LaRochelle

The Forty Faces of Candlelighters chronicles and shares the stories of individuals and their families who have benefited from the support of Candlelighters Childhood Cancer Foundation of Nevada. In 2018, the nonprofit organization will observe 40 years of service in Las Vegas. Each Forty Faces of Candlelighters story represents one year of the nonprofit's operation, providing just a small glimpse of the significant impact the organization has made in improving the lives of families in our community.

This is the story of Rosa LaRochelle.

Very few people would ever describe a pediatric cancer diagnosis as a "blessing in disguise," but that is exactly how Lourdes LaRochelle describes her daughter Rosa's cancer diagnosis when she was just eight years old.

Rosa had been sick for several weeks, and despite several visits to the doctor's office, they were unable to pinpoint what was ailing her. When the doctor finally told Lourdes that her little girl had been diagnosed with leukemia, she didn't even cry. "We had struggled so long with waiting and tests that it gave me time to prepare. When the doctor told me, I was like, 'ok, what do we do now?' A part of me thought that at least we know what it is now, so we know what to do."

Lourdes says one of the areas Rosa has struggled with most following her cancer diagnosis is her lack of control to change her situation. Looking back, Rosa had a whole year taken away from her childhood. Rosa missed school and still cannot participate in sports because of limitations of her ongoing treatment and she does not have the endurance she had before. She has to be careful wherever she goes and has to wear a mask to school to guard against germs that could become life-threatening.

"Everywhere we go we have to wipe everything down. She's been fairly healthy the last year but every cold, cough or pain brings it all back. There's one week a month where she receives treatment and I can tell that everything falls apart. The medicine treats the cancer, but it makes her physically sick," Lourdes confides. "She will start getting anxious a few days before. We have three weeks that are pretty good and then a reminder comes back. Emotionally, I can tell she doesn't sound right."

Lourdes reflects that Camp Independent Firefly was the first time Rosa had been away from her family. Rosa had a great time at camp and allowed her to enjoy the innocence of childhood that so many families take for granted. Lourdes says camp will always hold a special place in Rosa's heart and she looks forward to it each year.

The emotional and financial support Candlelighters has given the LaRochelle family has helped them tremendously. To Lourdes, it is reassuring to know that there are other people who care and are there to help the family with whatever they need.

"There's a group of people who 'get it" and understand how difficult it is. It's the little things you wouldn't think about," Lourdes continued. "Like people dropping off gifts every day leading

up to Christmas Eve. Christmas shopping all of a sudden becomes a huge burden, no matter what kind of insurance you have, not just the expense but the time to go shop and take care of your family. I am so thankful for Candlelighters because I just never knew how much all of it was going to be."

When asked about what advice she would share with other families with children faced with cancer, Lourdes says to take all the help that is offered. "This is not the time to say 'I can do everything.' Have faith and continue on. I used to think that I couldn't handle anything bad. I didn't think I was strong enough. I used to wonder how people handled things looking at their crises from the outside. The truth is when it comes, it comes – there's no time to feel sorry or cry but to just move forward. I was only able to do this through faith. Not through the next week, but the next day. And then handle the day after that. Take it one day at a time.

"Rosa was mature and smart enough to know what was going on, so we weren't really able to shelter her from how ugly it really was. I don't want to be negative to her, but I have to be honest with her. If it came back, I don't want her to ask me why no one warned her it could come back. It will really never be over even if it doesn't come back. If we beat this, then we can beat anything."

Rosa, who loves art and reading, will receive her final IV treatment in May and will take her last chemo pills on May 31, one day after her 11th birthday. Certainly, this brave little girl, as well as her family, is deserving of two (or more!) separate parties! And, has another Camp Independent Firefly to look forward to this June.

Photo Credit: Denise Truscello

Alyssa Smith

The Forty Faces of Candlelighters chronicles and shares the stories of individuals and their families who have benefited from the support of Candlelighters Childhood Cancer Foundation of Nevada. In 2018, the nonprofit organization observes 40 years of service in Las Vegas. Each Forty Faces of Candlelighters story represents one year of the nonprofit's operation, providing just a small glimpse of the significant impact the organization has made in improving the lives of families in our community.

This is the story of Alyssa Smith:

Alyssa Smith is the epitome of both strength and grace. Diagnosed with cancer in February 2013 at just 12 years old, Alyssa's fight has been particularly difficult.

Alyssa's parents, Jeannette and Rick, recall her diagnosis, "It was the Thursday before President's Day Weekend and it was winter time and the kids had all gotten colds. We had taken her to the doctor a few times, but Alyssa just wasn't getting any better. Finally, Rick raced her to the ER at Sunrise which was too crowded and there was too long a wait, so he took her to Southern Hills. They knew immediately something was very wrong, they did a work up, and sure enough she was in an ambulance being rushed back to Sunrise. By that Friday, she'd had surgery, had her port in and her first chemo treatment that afternoon.

"We've always been very honest with Alyssa. When we were able to tell her what was happening, the first thing she asked was, 'Can I still be a mommy?' She started crying and we told her we were going to get through. It was really hard.

"The next day the doctor came with all of the paperwork and he explained that everything I'm going to do to treat your daughter to save her life, could also kill her. It was definitely hard, and then we started our journey."

With the support of her mom and dad and younger sister, Shayla, and brother, Ricardo, Junior, Alyssa faced her battle with courage and grace. Now an aspiring fashion designer, Alyssa used her time in treatment to draw and craft and she became increasingly inspired by fashion and photography. During that time, she also started a blog and kept a journal of she felt each day and what type of treatment she received. She published her journal so that other kids could read it. Her mom says she would write things like, "I'm hurting today, who can I pray for because I know I'll be fine and it will take the pain away from me."

While today Alyssa is cancer free, her journey continues. Walking can be painful for Alyssa and she has had to have several surgeries to treat her vascular necrosis, which was a result of the life-saving chemotherapy and radiation treatments used to fight her cancer. Yet, through it all, she hasn't lost sight of her dreams and goals. In addition to designing her dress for Candlelighters Evening of Hope Gala, Alyssa hopes to be accepted into the Fashion Institute of Technology in California and one day design dresses for red carpet events.

There is no doubt that Alyssa's journey has been a struggle, however her strength and determination to fight has been bolstered by the love and support of her tight-knit family. Additional love and support also came to the Smiths by way of their surrogate family at Candlelighters, who not only helped Alyssa through her journey as the diagnosed child but provided care for her siblings as well through events, activities and art therapy.

"Don't give up," Alyssa shares for the benefit of other children new to Candlelighters. "Lean on the people who are very close to you and care about you. And, know that you now have a new family that will never leave you and will be by you every step of the way. And, I will be here for you. I know what you went through. It's not easy, but you'll get through it."

Photo Credit: Denise Truscello

Luke Silvestri

The Forty Faces of Candlelighters chronicles and shares the stories of individuals and their families who have benefited from the support of Candlelighters Childhood Cancer Foundation of Nevada. In 2018, the nonprofit organization observes 40 years of service in Las Vegas. Each Forty Faces of Candlelighters story represents one year of the nonprofit's operation, providing just a small glimpse of the significant impact the organization has made in improving the lives of families in our community.

This is the story of Luke Silvestri:

Luke Silvestri is one of the darlings of the Candlelighters organization. Described by the Candlelighters team as one of the sweetest and most social kids you will ever meet, Luke brings a smile to everyone he meets.

The baby of five children, Luke was born with Down Syndrome. Neither Luke nor his family has ever allowed his disability to stop him from living his greatest potential. However, they have had to overcome some pretty tough obstacles. In May of 2014, Luke was diagnosed with Acute Lymphoblastic Leukemia or ALL.

Luke's mom, Barbara, recalls how they received the diagnosis, "Luke had to have a new set of tubes put in his ears, and we've had several sets of tubes in his ears because kids with Down Syndrome have smaller tubes, but this time Luke just wasn't bouncing back. He wasn't eating well and was lethargic, so we went to the pediatrician.

"The pediatrician said, 'I don't understand why you're here,' but at that point, he noticed a rash and his tone changed and said we should go get some bloodwork. He said, 'You need to go tonight, not tomorrow.' So, we went to the ER, and they took one look at him, took him back for bloodwork and within 45 minutes there was a physician telling me Luke had leukemia. At that point, we stayed in the hospital for a month starting all of his treatments.

"As a mom, I think, you just kind of get in the mode of what do I need to do and how are we going to take care of this," continues Barbara. "You just think, I have to fix this. I don't have time to cry and be upset, even though we did our fair share of that too, but you just think how do I fix this."

Barbara cites their primary oncologist provider at the clinic, Dr. Walsh, the Silvestri's older children and Candlelighters for helping them get through Luke's diagnosis.

"I pretty much stayed there every night; he was never left alone. I would come home and take a shower and come back," Barbara recalls. "Luke having Down Syndrome was a blessing in disguise. Even though he was eight years old, he didn't fully understand it. He didn't know what cancer was and still doesn't know. He didn't know the severity of what could have happened."

Despite the pain, Luke faced every treatment and day in the clinic with courage.

"Luke was such a trooper. I can count the number of times that he cried when they accessed his port," Barbara remembers. "He is so social that he was always visiting with everybody at the clinic and talking to the other kids in the treatment rooms. It's those types of moments, the little things, that get you through when you see the care and compassion and kindness.

"Sue Waltermeyer was also a big part of our journey. It was important for Luke to feel comfortable and loved when he was going to the clinic. Sue would read the nursery rhyme 'There was an old woman who swallowed a fly' to Luke whenever he would access his port, and he was just mesmerized by her voice. She would start to cry when the old woman in the story would start to cry, so Luke would try to comfort her as he's getting his port. That distraction made such a difference for us in his journey. She is definitely our medical hero."

Luke bravely pulled through his cancer treatment and is today cancer free and as active as ever participating in baseball, basketball and Boy Scouts. However, Luke's journey has left a lasting impression on many of those around him.

"He taught me courage, most definitely courage," Barbara says. "We would know he wasn't feeling well, but even when he didn't feel good, he would be smiling and joking and laughing and want to be around everyone. It sounds strange to say his Down Syndrome is a blessing, which it is, by the way – cancer or no cancer; but, for him to not know the severity of what he was facing and to just take it all in stride was a real blessing."

Luke, himself, is also a blessing for all those who have the privilege to know him.

Photo Credit: Denise Truscello

Michael Tatalovich

The Forty Faces of Candlelighters chronicles and shares the stories of individuals and their families who have benefited from the support of Candlelighters Childhood Cancer Foundation of Nevada. In 2018, the nonprofit organization will observe 40 years of service in Las Vegas. Each Forty Faces of Candlelighters story represents one year of the nonprofit's operation, providing just a small glimpse of the significant impact the organization has made in improving the lives of families in our community.

This is the story of Michael Tatalovich.

The word "miracle" is often used to describe Candlelighters children, but Michael Tatalovich truly is the definition of the word.

Who would have thought that just three years after being diagnosed with a tumor in his leg, resulting in a femur replacement, that Michael would bike for four thousand miles, from Texas to Alaska, to raise money for cancer?

At 17 years of age, after feeling a pain in his left hip which he thought was from a volleyball injury, Michael was diagnosed with sarcoma.

"There's no way you can really fully grasp when someone tells you that … I did not have a lot of time to process everything because it all happened so quickly once I was diagnosed," said Michael.

While going through treatment, Michael distracted himself by listening to music and comedy podcasts. But it was the advice of one of his high school teachers, who had been diagnosed with cancers a few years prior, that really helped him get through treatment. She advised him to stick with a normal routine as much as possible, which included spending time with friends and going to the movies.

"I made a point to work towards not just sitting at home. Even though I sometimes had to be in a wheelchair or have my overnight hydration bag, I still made it a point to feel like I had a life and I think that helped a lot."

Michael's mother and sister were already familiar with Candlelighters as they volunteered with the organization as part of National Charity League.

"I've been very fortunate to get to know a lot of the Candlelighters team. They've always been very supportive. They are great about creating a community. I would have never met some of these people who I can relate to unless it had been for Candlelighters. It's for us and by us. It's all of Las Vegas and gives back to people here."

He still feels like he is part of the Candlelighters family, especially because of the scholarship funds that have allowed him to attend the University of Texas at Austin. It was here that Michael first started cycling, and he soon found out about the Texas 4000, a bike ride across the country raising funds for cancer. In 2016, Michael, along with more than 60 other students, trekked from Texas to Alaska over the course of 70 days and raised more than $600,000. Of course, the most special stop along the route was in Las Vegas, where Michael and his team biked up The Strip.

Michael plans to graduate in December of 2018 with the hopes of doing something with architecture, sustainable city planning, branding or graphic design.

What continues to stay with Michael is the idea of hope. "Having the hope that I will come out on the other side of this and will lead a normal life was really integral for me and vital for my general well being. If you don't have hope, all the medicine in the world won't make a difference."

Photo Credit: Denise Truscello

Kyndel Gregory

The Forty Faces of Candlelighters chronicles and shares the stories of individuals and their families who have benefited from the support of Candlelighters Childhood Cancer Foundation of Nevada. In 2018, the nonprofit organization observes 40 years of service in Las Vegas. Each Forty Faces of Candlelighters story represents one year of the nonprofit's operation, providing just a small glimpse of the significant impact the organization has made in improving the lives of families in our community.

This is the story of Kyndel Gregory:

With her beautiful long, blonde hair and sweet disposition, you'd never guess that Kyndel Gregory has been a lifelong fighter. Diagnosed with pediatric cancer at just 16 months old there hasn't been a time in Kyndel's life when she can't remember battling cancer or the lasting side effects brought about by her treatment.

Kyndel must have inherited her fighting spirit from her mother, Nancy. At one point, Kyndel was given just a 10-percent chance of survival.

"I felt like I had my back up against the wall and we were going to come out fighting," said Nancy. "I thought to myself, 'Somebody has to survive and why can't it be Kyndel?' They are telling you as you are signing the consent for treatment that the treatment could kill her. But, somebody has to make up that 10-percent. It's horrible, but if you don't do it, you have a zero chance of beating it. Still, it's tough to sign."

Nancy says from Kyndel's first diagnosis in April of 2000 there wasn't a holiday they weren't in the hospital. In fact, Kyndel had two stem cell transplants before she turned three years old. And, she battled other complications as well including a complication with her port that led to her being placed on maximum life support.

"They told me she wasn't going to make it," Nancy recalls. "I got mad and walked out."

"She pulled herself out."

At exactly two and a half years old, Kyndel started radiation treatment at UCSF on the recommendation of doctors from MD Anderson and Duke University Medical Center. They intimated it was the only way for Kyndel to win her battle.

Today, Kyndel is 19 years old. At 4 feet 9 inches tall, the radiation therapy did stunt her growth; but she never relapsed.

"She's just as sweet as she can be," Nancy says. "Most people don't know about her struggles when they meet her other than that she's pint-sized."

Now a graduate of Palo Verde High School, following her treatment, Kyndel grew up just as other kids do. Nancy placed her in swimming and dance to help with her strength and coordination, and she was always very social. Nancy and Kyndel also became active with Candlelighters.

"At the time of her diagnosis, we couldn't get enough information. The internet wasn't the resource it is today. Candlelighters was a really good resource for information. And, they were always there for us to bring meals or toys when we were in the hospital. Candlelighters was very helpful."

As Kyndell grew, she was able to take advantage of other Candlelighters quality of life programs like Camp Independent Firefly or participating in the annual Super Hero 5K Race. Kyndel and Nancy also enjoy volunteering and especially like to support the Celebration of Life ceremony.

Nancy says, "We've met some amazing people along the way. And, Kyndel gives hope to others who face bad news."

Despite the struggle of her early journey, Kyndel serves as a shining light for others continuing their battle. Kyndel may be small in size, but the fight in her is large. She and her mother were determined she would not become a statistic.

"Dynamite comes in small packages."

Photo Credit: Denise Truscello

Tanner Amato

The Forty Faces of Candlelighters chronicles and shares the stories of individuals and their families who have benefited from the support of Candlelighters Childhood Cancer Foundation of Nevada. In 2018, the nonprofit organization observes 40 years of service in Las Vegas. Each Forty Faces of Candlelighters story represents one year of the nonprofit's operation, providing just a small glimpse of the significant impact the organization has made in improving the lives of families in our community.

This is the story of Tanner Amato:

Following a trip to Disneyland for his ninth birthday, Tanner Amato complained to his mother about a lump on his neck. Never one to "just run to the doctor" for minor ailments, Jennifer Fox decided this time it was a good idea to schedule an appointment to assess her son's lump. That doctor's appointment turned into a series of tests and, ultimately, a visit to the surgeon to remove the growth.

"Even though we had gone to the surgeon, I still didn't think much of it that it could be more serious," Jennifer recalls. "The surgery took longer than it was supposed to and when the doctor walked out, maybe it was the look on his face, I just had a weird feeling. The next day I was on the phone for an appointment with an oncologist.

"I thought to myself, 'What's an oncologist?' I'd never known anyone with cancer. And, here it is a month after Tanner's birthday, and he's been diagnosed with cancer – T-cell Lymphoblastic lymphoma."

Tanner went through two years of chemotherapy treatment following that initial diagnosis and surgery. He battled some complications during that time, including multiple surgeries, blood transfusions, and the insertion of two treatment ports.

"Tanner was a trooper during treatment. Yeah, there were times he complained, but he just did what he needed to do and didn't really give us a hard time. He's a strong kid."

Strong and stoic. Naturally quiet, Jennifer credits Candlelighters for helping bring Tanner "out of his shell."

"He loves Candlelighters," his mom says. "Tanner doesn't usually want to go to any other events or charitable organizations, but he would go to Camp [Independent Firefly] every year until he turns 50 if he could.

"Candlelighters has been such a help to us emotionally. It's not like Candlelighters is a charity, the team has become more like family and close friends. The organization has impacted us on every level."

The support Tanner and Jennifer found with Candlelighters aren't uncommon. Many Candlelighters families come to rely on the nonprofit's team members and the support network established with other families who are traveling similar journeys.

"You don't know if you're going to have one week or one year or 20 years with your kid after a diagnosis like that," Jennifer says. "You don't know how much longer you'll have with them. Of course, you get online and you start looking at things and see all these horror stories. But, with Candlelighters you also hear the good stories, too.

"You gotta push through it, and everybody's treatment is different. Every kid is different. You're going to have good and bad days and you're never guaranteed the next day, the next week, or the next month; but, just be positive and push forward. That was our motto."

Jennifer says Tanner's cancer journey has changed her outlook on life, "I don't take my kids health for granted anymore."

Now 17 years old, Tanner is a junior in high school and preparing to graduate next year. While Tanner is quiet and reserved, his story demonstrates the difference Candlelighters programs can make for all kids, no matter their personality type. The quality of life programs Candlelighters offers provides all children an avenue for support to help them along their journey.

"I don't think we could have done it without you guys, honestly. You helped us along on our journey. You have forever touched our lives."

Photo Credit: Denise Truscello

Jonathan Blake

This is the story of Jonathan Blake:

Marcia Blake's son, Jonathan, was just two years old when he was diagnosed with leukemia.

Three weeks before Jonathan's second birthday, he began waking up in the middle of the night complaining his legs hurt. Marcia attributed the aches to growing pains and alerted his pediatrician to the complaint when they visited for his two-year well-check.

During the well-check, Jonathan received routine immunizations that resulted in a high fever. The fever wouldn't go away and the doctors assumed he'd had an allergic reaction to the shot. Over the course of a week, which included multiple doctor's visits, calls to the pediatrician, and a family trip from Las Vegas to Utah for a wedding, the Blake's ended up in the ER at Primary Children's Hospital in Salt Lake City. Jonathan just couldn't seem to shake off the reaction to his immunization.

"The fellow at Primary came in after running tests and said, 'Your son has leukemia.' I just sat there and looked at him like what are you talking about," Marcia recalls. "He said, 'Unfortunately, I've done this a million times. Your role now is to be a parent, to hug and love him and be there. My role is to be a doctor and get him better.' That was about the best advice I ever got: You be the mom and I'll be the doctor, and I'll be there to take care of him."

"That immunization probably saved him. It saved a lot of time in figuring out that he had leukemia because it escalated everything so quickly. It usually takes six to nine months to diagnose because the symptoms hide."

Following diagnosis, the Blakes would travel from Las Vegas to Primary Children's Hospital in Salt Lake City, staying with family. They traveled back-and-forth for three and a half years. Travel grants from Candlelighters helped ease the burden on the family.

"We just kind of had the attitude that this was what we were dealt, this would be our trial. We could go through it kicking and screaming, or we could do what was best for him," Marcia says. "Our faith helped immensely because we do believe in God and that there is a plan up there. We saw miracle after miracle strengthen our faith and family, and saw God's hand in our lives. But, it wasn't easy."

Marcia says one of the most challenging things to overcome during this time was a feeling of helplessness and being unable to "fix" Jonathan's illness.

"One of the hardest things for me was being so overwhelmed. I'm a fixer and if I have a problem, I solve it. I had to be a bystander, I couldn't fix this. I had to learn how to sit back and be in the moment. We can't fix and control everything and we just have to be. There were days all we did was just sit on the couch because that's all Jonathan could do. I had to learn how to embrace those days."

Jonathan completed treatment four months before he started kindergarten. Starting school was challenging because he hadn't been socialized with other kids during treatment in order to limit his germ exposure. Today, Jonathan is in high school and he has two younger siblings who were born while he was still in treatment. Marcia says one of the most difficult challenges as a parent during this time was to continue to treat Jonathan as she would any of her other children.

"Jonathan was going to have to survive this and have life skills beyond being in a hospital or doctor's office where he wasn't being catered to 24 hours a day. As a mom, I had to make a conscious effort to tell myself this kid has to learn to survive in the real world. He has to have punishments, I can't let him get away with things. He has to learn how to show respect. It's very hard."

Marcia says Candlelighters' services were invaluable to them as a family. The connection with other families who were living similar experiences was just as important to them as the travel stipends and other quality of life services Candlelighters provides. Candlelighters' support doesn't stop when treatment ends.

"Jonathan has some post-traumatic stress from treatment that is hard to work through when you don't really remember. He was just two through six when he was getting treatment, so he doesn't fully remember. The therapy has been invaluable for our family."

As Jonathan prepares to graduate from high school and likely seek higher education in computer programming, his mother has prepared him well for entering this next phase of life.

"You have to assume that they're going to make it. That's my biggest advice," Marcia says. "Don't treat your child like they're going to die. Our success rate is so high now with childhood cancer. Don't buy them everything they want and have boundaries and limits, they have to be able to survive in the real world when it's all over."

Photo Credit: Denise Truscello
Brittany Herlean

This is the story of Brittany Herlean:

Today Brittany Herlean is the picture of health. A personal trainer by trade and mother to three active boys, one would never guess Brittany is a childhood cancer survivor unless she were to confide her story.

Brittany is among some of the first children in Las Vegas to be supported by the Candlelighters organization. In 1987, at just four years old, Brittany was diagnosed with acute lymphocytic leukemia (ALL).

"My Nana, my mom's mom, had picked up on the symptoms," Brittany recalls. "My uncle, who was eight years old, had passed away the year before of the same type of cancer I was diagnosed.

"I actually remember most of it. We were heading to California to go to the beach for Easter weekend. My mom had noticed how pale and bruised I was but didn't think too much of it. But, my Nana called the doctor who treated my Uncle Greg. We ran to the doctor to do a quick finger prick blood test before we headed to the beach. They took my blood and then we went home. The doctor came to my Nana's house later that night to tell us I had been diagnosed with ALL and to talk about what we do from there."

"My family was terrified. They had just lost my uncle. My mom was hopeless, she was ready to give up."

Luckily, Brittany's maternal grandfather was a doctor. He encouraged Brittany's mother to be strong and give Brittany the strength she needed to win her battle.

"My mom had been my uncle's bone marrow transplant donor and it never went through," says Brittany. "My mom was my match also."

Brittany's family made a short-term move to California so she could receive care. At that time treatment in Las Vegas for leukemia was not common. Brittany's dad stayed in Las Vegas for work during the week and would fly to California to be with the family on weekends.

"Candlelighters was huge for us because they helped my dad with transportation," says Brittany.

Life went on for Brittany's family while they were in California. Now the oldest of eight children, at the time of Brittany's treatment, her mom had her third baby. Staying with her grandparents in California allowed Brittany's grandfather to provide emotional support to her mother and he was even able to be in the operating room during Brittany's surgery.

"I never slept in the hospital by myself," remembers Brittany. "One of my parents was always in the room with me. Even though I was little, my parents were very open with me. It wasn't hush-hush. They didn't try to censor me from anything. They were honest and that really helped me realize that they didn't know everything, but we were all fighting for the same cause."

Brittany's treatment lasted for three years and she never relapsed. While the toughest part of her cancer journey was over, that experience was never far from her mind.

"It made me mature really fast. I grew up fast. I graduated from high school with about 40 credits for college. I got married at 18, had my first baby at 19. It gave me opportunities and lessons. I had learned at a young age how to deal with a challenge, overcome it and get stronger from it.

"But, I also have a lot of anxiety. Going through the process I was in the hospital a lot. If we travel to a small city that doesn't have a hospital, I have a lot of anxiety and fear if we go somewhere without a good medical facility. I also am really fastidious about keeping my kids healthy and safe and making sure they're eating well. When I bruise more than usual, I get my blood drawn and make sure my counts are in the right place. It's just something that you always think of."

Brittany was also concerned that her treatment as a child could impact her ability to conceive. "Right before I got married I went to check in with the oncologist because I had gone through chemotherapy so young, but never went through radiology, but there was no guarantee I would be able to have kids. I really thought my odds of having kids was nothing, so I was totally shocked with my boys. It was definitely a miracle."

Today, Brittany is a mom to 14-year old Krew, 12-year old Madix and 10-year-old Nixon. "As their four-year birthdays would come up, it would bring back a lot of memories. I was so thankful when they reached that birthday and they were healthy."

Brittany's story brings hope to those in the thick of their cancer battle to keep fighting and never lose hope, there is a bright future waiting and life experiences perhaps not even believed possible.

"If you think you can fight it, your chances are so much better. There are days when you're over it, you're sick from the chemo, and I was over it. But I didn't give up. Give it that full fight, even when it is hard."

Photo Credit: Denise Truscello

Katie Sennhann

This is the story of Katie Sennhenn:

Sit down with Katie Sennhenn for just a few minutes, and you'll find her zest for life is readily apparent. The plainspoken 31-year-old may at first appear unassuming, but carries within an indomitable spirit. She'll tell you one of her biggest pet peeves is to be called an inspiration, asking, "What's so inspirational about going out to get groceries? I'm just living my life." But, perhaps, what Katie doesn't see is that others are drawn toward her positive light.

Katie has never known a life without cancer: first, as a patient, then as a volunteer and, now, as a healthcare professional. Katie's life has been spent fighting the disease, overcoming her cancer battle and helping others fight theirs. While Katie recently returned to Las Vegas, she has spent the entirety of her career in healthcare. Today, she works at Children's Specialty Center and is continuing to grow professionally to help others. "I have always been part of this community, and I knew this is where I wanted to be," says Katie.

It's that positive light, passion for helping others, and ability to tap into her own patient experience that makes Katie the perfect fit for her role at the Center. Diagnosed with retinoblastoma at six months old, Katie knew from a young age that cancer would play a profound role in her life.

"I lost my eye at six months. I had chemo and radiation, and then I went into remission," Katie says. "But, I grew up knowing what I had been through as a baby and that I would experience cancer again.

"Sure enough, at nine I was diagnosed with osteosarcoma. Because I had gone through it before and I had been prepped my whole life, when it came around the second time it wasn't a huge surprise. It wasn't out of the blue. I was only nine, but I was a part of all the decisions. My family didn't make any decisions for me, and that made a huge difference in how I dealt with everything. At a certain point, it became a routine, and I just made up my mind that I was going to get through it. I was just running the race. It hurt really bad, but you just say to yourself, 'I have to get through to the end.'"

Despite diligent efforts on the part of Katie's mom to look for signs of cancer, which doctors suspected would return in her long bones, by the time Katie's second diagnosis was discovered, the cancer had already spread into her lungs.

"I had chemo for six months before they decided to take the leg. The doctor had said to my mom and grandma; these are your options: she can keep her leg, but it might mean a lot of dead weight and a lot of 'what if's' or she can lose the leg and have a prosthetic. It was laid out for me, and I was uncomfortable facing a really serious illness. I had that history. I was raised to know about it. I knew that having one leg was going to be a struggle. But, looking back on it, I'm glad that I was in control and that it was my decision. I would have been resentful of my family if they had made that decision for me."

Katie's courageous choice helped her defeat the disease. "I went into remission and relapsed twice. I went into remission again in 1999 and have now been cancer free for 19 years."

Katie recalls her time in the hospital making friends with other kids who were experiencing the same journey. "I remember having fun with my peers. They just weren't in school; they were kids in the hospital. Candlelighters' visits and activities, games, and movies were the best support. We made the best of it."

Katie says she can recall Candlelighters' support even before those much-anticipated hospital visits. "I became a Candlelighters kid in 1991. I qualified for the services because I was a survivor of my retinoblastoma as an infant. I have a unique perspective of Candlelighters having been a Candlelighters child, then in high school, a volunteer and then in my professional life. Candlelighters has grown so much, and I have been a part of its growth. The work that is done to support families, in every possible way – financially, emotionally, quality of life – is just tremendous.

"But, more than anything, it's that emotional support. I can help replicate that support in what I do today. It's important for someone who has been through it to tell these kids not to be afraid of what you're facing. If you have questions, ask them. If you're scared, tell someone. If you're sad, tell someone. There are people that will support you in ways you didn't know you could be supported. Mental health is just as important as your physical health, and there is a team that will support you no matter what. That's what Candlelighters does."

And, like Candlelighters, Katie is also determined to make a difference. Others who have experienced a journey like Katie's might prefer to put those past experiences behind them; but Katie willingly shares her story to help support others, giving them strength to pull from her experiences. And, that is truly inspirational.

Photo Credit: Denise Truscello

Javier Amezcua

This is the story of Javier Amezcua:

Javier Amezcua's cancer journey can be described in three words: love, sacrifice, and friendship.

Born in Mexico, Javier was diagnosed with Hodgkin's Lymphoma at just five years old following a series of illnesses. His mother, who had been newly promoted into her dream job, had to make an abrupt decision to leave her new role to take Javier to the U.S. for treatment.

At first, the two traveled back and forth for months so Javier's cancer could be treated. But, the travel proved to be too much, and, ultimately, his mother had to leave the support of her family in Mexico to move Javier and his older sister to the U.S. full-time so that he could receive treatment at University Medical Center in Las Vegas.

"It was a struggle coming from a different country, learning a new language and starting fresh," Javier remembers. "Originally, we thought we would move to California with other families nearby, but Los Angeles was too expensive, so a doctor recommended UMC for cancer treatment.

"My biological dad is in Mexico. He didn't believe I had cancer, so he left. But, my mom's best friend tagged along with us for support and they eventually got married. He was a big help to her. So, now I have my older sister and two younger siblings."

At 10, Javier completed his chemotherapy having had a relapse at eight years old.

"Some of my memory is hazy, but I can remember my mom coming into the room in tears and hugging me. I didn't know what was going on, she just said, 'You're going to be okay, mijo.'

"She would have to bribe me to drink the fluids for the CAT scans by telling me we could get McDonald's if I would drink the fluid. I was too young to understand, if I was older I would have done it without hesitation."

"When you stop going to treatment at age 10, you start to understand more. As I learned more about what cancer was, I began to develop anxiety even though my treatment was in the past. I noticed during high school I was developing slower than the other kids, I was definitely a late bloomer. I had been bullied in elementary school for being bald. It was hard."

"Around 2007 I was introduced to Teen Scene at Candlelighters. That was the best therapy I could have had. I had never met other cancer survivors or patients. I didn't want to come out and tell people I had cancer, but at Teen Scene I felt like I could talk about it. There was no pressure to feel bad for me, or for me to feel bad for you. Nobody wants pity. It made it a lot easier to digest because of what Candlelighters gave us with camp and events. It made us feel like it's okay to have cancer."

At Teen Scene, Javier met a lifelong friend in Trista. The two developed a special bond and today give back to Candlelighters by volunteering at Camp Independent Firefly every June.

"We do our best to stay involved, regardless of what's going on in our lives."

At 22, Javier now has the benefit of years to put his journey into context to help others.

"When I was younger, I didn't have a voice. Now, I get to help others find their voice. For those who have cancer, there is no option in it. But, they can help ease the pain by seeking support from the people around them who are going through the same journey. It's important to understand the difference between what you have control of and what you don't. It's all a mental game. The mind is the most powerful medicine you can have. You just need to reach your hand out and wait for someone to grab it."

Photo Credit: Denise Truscello

Zoe Iona-Schopp

This is the story of Zoe Iona-Schopp:

Call it mother's intuition. When Zoe Iona-Schopp returned to Las Vegas from a summer away spent with extended family, her mother, Jami, knew almost immediately that something was different.

Jami can recall with painstaking detail the moment she noticed a change in Zoe and the ensuing events that ultimately led to her Hodgkin's Lymphoma diagnosis.

"She was 12 years old, and at the time, she had her hair long. We were at McCarran Airport, and I noticed her neck looked chubby. I was looking at her, and I'm thinking, 'She is having an allergic reaction.' I see these huge bulges on the side of her neck while we were at baggage claim getting her bags. I'm kind of freaking out in the airport. I pull her into the bathroom so she could see it. The bulges look like a softball on one side and a baseball on the other; but, she didn't feel anything. It was midnight, and I thought maybe we should go to the emergency room, but she wanted to see her pediatrician, Dr. Weiner, so we waited to see him in the morning.

"When we went, he asked her if she had been camping or was bitten by a bug. He immediately sent her for blood tests and to test her thyroid. All those things to check for at 12. It was a Friday before the weekend. Dr. Weiner said the tests were going out and we'll call you on Monday to make a full appointment and review the results. Dr. Weiner called on Monday and said he wanted to see her as soon as possible so he could start some other tests.

"We got in to see him that Wednesday and we didn't think it was anything too concerning, just hormones or her glands swelling, things like that. He sent us immediately across the street for a diagnostic ultrasound and X-ray. I was a medical assistant, and when I saw the X-ray, I knew something was wrong. There wasn't any fluid, it was dark and grainy. The ultrasound doctor said she needed a CAT scan, and they moved us in and out really quick. While we were in for an X-ray, Dr. Weiner left a message on my cell phone. At this time, they put the x-ray on the screen for three seconds, and I could see from her neck all the way down to her navel there was a huge mass. This mass was the entire length of her torso. I knew something was there.

"I checked my voicemail, all the time acting like nothing is wrong because my 12-year-old doesn't need to be alarmed. Dr. Weiner's voicemail says to call him back immediately. We were right across the street, so I just decided to go back to the office. The staff told him we were there and he had us go to the back office. We had been going to Dr. Weiner's practice for years and had never been to the back office. He came in and asked the same questions again. And, you could just see that he wanted it to be some infection and, of course, it wasn't any of that. He said he received the ultrasound results and that there is a mass in there and I'm going to refer you to a pediatric oncologist because it's their specialty and they'll be able to rule out what the mass is. The whole time, I'm trying to keep calm. And he said 'You have the X-ray and we've given you the referral, and I want you to get in at Comprehensive Cancer immediately.'"

"He walked us to the front, and he is wonderful but never walked us out to the front before, and then his personal nurse handed me a card and wrote on the back. She wrote his personal cell phone number on the back and told us to use that number from now on and that we wouldn't have to wait to talk to him. We got that card, and he asked us to just go back across the street to the imaging center to get the films so that the oncologist would have those on top of the reports."

"I waited until we got home to look at the films. I tried not to look at them. In the meantime, Zoe asks me what an oncologist is and why we're going to them to rule out what the lumps are. I went to my room and locked the door and held up the films. I could see that they were tumors and not cysts. I was devastated."

"We were at Comprehensive the next day. Dr. Weiner didn't mess around. I thank God for him. So, now we're at Comprehensive, and we're waiting for Dr. Walsh. Dr. Walsh walks into the room, and she gives me her card and introduces herself. And, in my head, I'm thinking now I have her card. It felt like it meant something. She said, 'Did Dr. Weiner not tell you?' And, I said, 'No, we're here to rule it out.' I think it was just too hard for him to tell us because he had known Zoe since she was an infant. Dr. Walsh said Zoe had lymphoma and because of her age and symptoms there was a small percentage that it wasn't that."

"Zoe cried when she heard. Then Dr. Walsh said she had to be admitted to the hospital and she went in that day. It was Thursday, August 30th. They started testing and biopsies and checking bone marrow to see what type of lymphoma it was and if it was in her bone marrow as well."

"Zoe was just like, 'Okay, so what do we do? How do we get rid of it? And, am I going to make it to softball practice?' We had to tell her that, no, you have to stay overnight in the hospital and that softball practice wasn't going to happen. It was Labor Day Weekend, and they knew she was going to have to have treatment of some sort but didn't know which treatment until they knew the type of lymphoma."

"It was Hodgkin's Lymphoma, and Zoe would begin treatment right away. Chemotherapy started on September 4th, with four rounds of chemotherapy into radiation. She had active cells in her second round of chemo, so that was why they added radiation to the end of her treatment. They didn't remove the tumors entirely, but the radiation helped to shrink them."

"We live up in Summerlin, and everything is down Maryland Parkway. I can remember we had to keep sick buckets in the car because she would get so sick coming and going from appointments. She slept 18 hours a day at the time. She had her radiation across from Mountain View. Since it was an adult office, they were really accommodating to her. They would play her music and treated her like a little princess over there. We were blessed because she went through all of her treatments and the exact protocol that they hoped for - she took to them, one to another. Her treatment ended at the beginning of January 2013. Her body just really fought with the therapies the entire time. Even Dr. Walsh said she'd look at her bloodwork and you'd never realize it was a child fighting cancer. I was happy we agreed to the regular protocol and that it worked. They kept saying it was Hodgkin's and that you don't want your child to have cancer, but that the success rate of Hodgkin's treatment is 95% and a higher rate of positive outcomes compared to the other cancers."

"Throughout, Zoe's thought process was, basically, 'So, okay, I have something that can kill me, how do I get rid of it?' We just went day by day. We kept her eating as much as possible, getting her treatments, keeping her away from sick people and germs. But, she was still out there. She was still in softball and didn't really play, but was there, and went to school as much as possible. We took it one day at a time and kept living our lives as much as possible while keeping her body strong enough to be able to take in these poisons that would kill the cancer."

Jami says one of Zoe's joys during this time was finding support from Candlelighters.

"Zoe immediately lit up when we entered the Candlelighters building, and she saw pictures of kids going through what she was going through. After the first Teen Scene, she was hooked. Candlelighters reminded us that we were not alone and that there were others going through the same thing. She could talk to other kids, it was this new normal that had become our life, and it was other people's normal as well. Friends and family can empathize, but they still don't really understand. Candlelighters did understand."

"Zoe's absolute favorite thing about Candlelighters is camp, followed by Teen Scene. It allowed her to forget. Nobody feels bad for you because they're going through it too. You can just talk about it with someone who won't feel bad but can just relate. It allowed her to do what she loves to do and that is to talk about her experience in hopes to help other people."

Now cancer free, Zoe is finishing her senior year of high school and has accepted an offer to attend UNLV in the fall. She is planning to major in Art and wants to go into animation.

Rather than let her battle with pediatric cancer define her childhood in a negative light, Zoe has pulled from her experience to help create positive change for others. She's exploring creating a foundation to provide emotional support service animals for diagnosed children because her dog and cat were important lifelines for her during and after treatment. And, last summer through her service organization, the International Order of the Rainbow for Girls, Zoe raised money for the Candlelighters Superhero 5K.

Through love and support, Zoe and her mom, Jami, have made the most of a harrowing experience to help others.

Photo Credit: Denise Truscello

Libby Waltermeyer

This is the story of Libby Waltermeyer:

Candlelighters has been a part of Libby Waltermeyer's life ever since she can remember.

At birth, doctors discovered Libby had a left kidney mass that needed to be surgically removed. The rare kidney tumor caused intra-uterine hypertension leading to her premature birth. She had four courses of chemotherapy the first four and a half months of her life and she was left with just one kidney.

"That first year she had a lot of catching up to do," says Libby's mom, Sue. "She was 9.5 pounds at seven months. She was late with her milestones because of her extensive hospitalization as a newborn."

While a pediatric cancer diagnosis is harrowing for any parent, Sue had been working as a Child Life Specialist for many years. Her profession provided her with a unique perspective on Libby's journey, but it did not make the journey any easier particularly for her husband, Bruce.

"I had been working with kids with cancer for almost 20 years and I had a knowledge base that other parents are not privileged to have, but Bruce did not. When we were throwing Libby's fifth birthday party, he said to me 'I never thought we'd have this day. I never thought she'd make it to five.' I never really appreciated how scared he had been of losing her."

Despite all the knowledge and years of experience Sue brought to Libby's cancer journey, the Waltermeyer's were just like any other family going through one of the most traumatic diagnoses a family can experience.

"It's hard when your kid can't tell you why they're crying. Is their tummy hurting, or does that mean the tumor is back? If there is a fever, what is the source of the fever and is the kidney in danger?"

"On the flip side, if you know too much your mind goes out of control. I would feel dumb sometimes, too, calling the doctor. I would know that likely this is something I could treat at home, but she only has one kidney and I just can't take that chance. I was over-cautious and it was hard when they are too small to be a good source of information about their health."

Sue was, however, able to leverage her background to Libby's advantage.

"I knew kids were at risk for later term cognitive effects due to chemo. I wasn't sure what to expect in terms of how she was impacted, so we did a lot of developmental therapy and programs as a toddler to help compensate for what the chemotherapy may have done. We worked to catch up on her developmental milestones.

"I did all the things I thought could help. I don't know if all the developmental interventions we did helped, but they certainly did not hurt. Now, she's a straight-A student. She's starting middle school next year. Sometimes it takes her a little bit longer to do her work, but that's because she's very meticulous. We've just always been very proactive because of her history."

Candlelighters has always been a part of Libby's life as much because of her mother's profession as for her own diagnosis. The organization has played an important role in helping her understand what she went through as an infant because she has no memory of her cancer treatments.

"She has scars," says Sue. "When she was really little we told her the scar on her belly was there because we had to take the bump out. As she got older we used language like 'tumor' and 'cancer.' It's only been in the last few years that she has been able to developmentally understand she is a cancer survivor and what that means."

"We taught her to always make sure she gets lots of water to take care of her kidney. When she was little and we were in the car, we'd be about 10 minutes away from somewhere and she'd say, 'We have to stop to get a drink, I only have one kidney.' Now, she's aware of her health but not trying to take advantage of any labels that go along with that. She's been doing well and doesn't need to milk that label."

"She loves Camp [Independent Firefly] and the opportunity to be with other kids who may also need rest after a lot of activity. She is aware others need to sit and rest for a minute. Camp is an environment where she feels strong but doesn't feel different. It has helped her process seeing other kids in active treatment and what that may have looked like in terms of her own treatment."

"She knows kids who have died from cancer and realizes that could have been her outcome. Like, 'Oh, wow, I could have died.' She's starting to weave that into her own history and story. And, it's a big motivator for her physical therapy and that she needs to put the work in."

Photo Credit: Denise Truscello

Jamie Dean

This is the story of Jamie Dean:

"Having cancer was the worst thing that happened in my life," says Jamie Dean. "But, I would re-live it again if it made me who I am today."

Today, Jamie is a happy, thriving newly engaged twenty-something living cancer free. She also serves as the Volunteer Program Manager for Candlelighters Childhood Cancer Foundation of Nevada.

At 17, Jamie was diagnosed with a rare form of leukemia. She had been an active, healthy teenager and was an honor student who played both soccer and tennis at Durango High School. In November of her senior year, Jamie had blood tests run for a platelet count issue related to a condition called idiopathic thrombocytopenic purpura, or ITP. "It's a diagnosis you can live with, cancer wasn't even on my mind."

She recalls getting ready to go out with friends on a Friday night when her dad received a call from the doctor. "My dad and I were home and my mom was in California with my aunts. The doctor called and said we had to go to the hospital immediately for blood work. It was just my dad and me when they told me I had leukemia. When you hear that, your whole world stops."

"My dad started crying. I had only seen him cry once before. I love my dad dearly, but we both needed my mom there. It was a terrible night, really scary. My mom came home from California and got to the hospital at three in the morning."

"I was diagnosed with acute myeloid leukemia. We started chemo early the next morning after surgery to put a port in. They also did a bone marrow biopsy to see just how bad it was. I had gone into the hospital on a Friday and never went back home for a whole month, never left the hospital. I ended up experiencing way more complications than they anticipated. I was given a 17-percent chance to survive because of a very rare chromosome deficiency."

In March, following three months of intense chemotherapy in Las Vegas, Jamie was transferred to Children's Hospital Los Angeles (CHLA) for her bone marrow transplant. Her younger sister, Josie, was her bone marrow donor at a 98-percent match.

"In Los Angeles, the chemo they give you right before you receive your transplant is very harsh. They get your body so low that it is desperate to accept the foreign antibodies coming in. Everything was going well and then I slipped into a coma for 10 days. Those were the worst 10 days of my parent's life. I wish I could go back and tell them, 'I'm going to take a break for 10 days, I'll be back – I promise.' It breaks my heart to imagine what they went through."

Jamie pulled herself through and now celebrates her second birthday every year on April 1st, the date of her bone marrow transplant when she received her new immune system. In total, she spent three months at CHLA before heading back home to Vegas where she was 'on house arrest' for another three months.

By June 2010, Jamie was able to walk with her senior class at graduation and started at UNLV in the fall before transferring to Northern Arizona University the following year. At Northern Arizona, she studied psychology and sociology, minoring in social work, and also met her now fiancée.

Her time as a patient has helped to shape her worldview. "Before my diagnosis, I had no boundaries. I was ready to go to New York for school. But, after it all happened, it was hard for me to leave. Going to NAU I had a rough time being away from my friends and family. At first, I was miserable. I'm glad I stayed out there, but after everything I had been through, I realized how much my family meant to me and it was hard to be away from home."

Jamie also created some special bonds while she was in the hospital. "Ernie was this awesome guy who volunteered at the hospital and would come in and visit when I was at St. Rose of Siena. I met him about two days after first being admitted to the hospital after my whole world had flipped upside down. He was 70 years old and would sing and whistle Elvis all the time and come in to tell me jokes or write funny poems. We became really good friends. He made a big impact on me and I made a big impact on him too. He would call me his second daughter. It was a really special friendship."

"There was a group of us that included my mom, Ernie, and another amazing woman. We started this lunch bunch. When he was volunteering, he had three different cancers. He would always pray that he could take cancer away from every child he met. Sadly, Ernie passed away six years ago. I'm still here and he had about eight different forms of cancer when he passed."

In addition to her incredible support network from family and friends like Ernie, Jamie says much of what helped her through her cancer journey was positive self-talk. "I feel like I'm really in-tune with my inner being. I never felt like I was going to die. I knew the outlook was grim and the odds were against me, but I never felt like I was going to die. My parents had a meeting with a bunch of doctors and they didn't want to tell me it was only a 17-percent chance of survival. We were going to watch a movie that night in the hospital and as they come back into the room and told me what they had discussed with the doctors, I was just like, 'Okay, let's do it. Let's turn the movie on.' I think the positive mindset, to believe with every molecule in your body that you're going to make it and be fine, is really important. And, I had a tremendous support system."

Candlelighters, of course, was there to offer Jamie's family support. As the second youngest of four siblings, Jamie says she now appreciates how much Candlelighters does to support the whole family through the cancer journey.

"I was older when I was diagnosed and my parents were really fortunate that they had jobs where we didn't need financial support and they could take time off from work to be with me. I was never alone. But, they have said after the fact that they felt supported and would receive information from Candlelighters. My diagnosis was so hard on all of [my siblings]. Josie was just 16 and all the focus was put on me, so she had to drive herself to soccer practice and sometimes stay home alone at night. I know how much it affects your whole family."

"I'm glad Candlelighters was there to provide support even if we didn't take advantage of the services. Now I can give back to the whole beautiful support system that helped me during that time. It's an umbrella that, even if you want to taste the rain, it's there when you need the support."

"Anyone going through this just needs to take it hour-by-hour and hold on to everyone who offers their love, whether that's the nurse or Candlelighters or the doctor. Even if it's someone who looks at you with pity because you're bald, it's because they look at you with love and want you to be okay. Take all the love you can and breathe in all that energy. Know that you'll be okay as long as you believe. It may sound cliché, but assure everything in your body you're going to be okay and you will be. Just hold on."

"Everything leads back to where you are meant to be. I feel honored to be in the position I am to help these families in any way possible. All of it comes full circle to help them. You roll with the punches and keep going."

Photo Credit: Denise Truscello

Abigail Coeto-Juarez

This is the story of Abigail Coeto-Juarez:

"One day I'll know, how far I'll go."

Though just eight years old, Abigail Coeto-Juarez's sweet voice traveled across the boulevard as she made her way down the famed Las Vegas Strip. Carrying a symbolic torch to honor local families in their fight against pediatric cancer, Abigail's favorite song was befitting the moment as Candlelighters marked the organization's 40th year of service with a touching torch relay down Las Vegas Boulevard.

Just three years prior, she had been diagnosed with acute lymphoblastic leukemia. Following 30 months of intense chemotherapy and a treatment regimen that continues today, Abigail's favorite song from Disney's Moana feels more symbolic of her courage and determination than of a fairytale island princess.

Like her favorite princess, Abigail has faced a harrowing journey. And, like Moana, Abigail's journey has been difficult for her whole family. Her father, Omar, remembers when she was first diagnosed. "Abigail started getting sick a lot. She was just about to enter first grade. She had a lot of bruises on her body. Her doctor said it was normal for her age. Then she started getting a lot of fevers, and they wouldn't' go away, so we took her to the hospital, and that's how it all started."

"At first, I couldn't believe it. The doctors came in, and I thought it was an infection or something. But, they pulled me aside and said the oncologist is coming to see you. I heard 'oncologist,' and I knew it was something bad. I didn't want to tell my wife, but she could see it in my face that they told me something was really bad. It felt like my whole world was about to end. I knew it then that it was cancer and it was going to be really bad. I was so scared for my princess."

"After the oncologist left, I told my wife what the doctor had said. We both started crying. [Abigail] saw that we were crying and she asked us if everything was okay. She said, 'Are you guys sick, too?' We had to tell her. The three of us are really close, and we do everything as a family. It broke our hearts because we had to tell her that her life was about to change and that she's going to have to stop going to school. She started crying. She was such an active kid, and now she had to stop doing everything she loved to do."

"Once we told her, she said, 'I don't feel sick anymore, let's go home.' We had to find the words to explain how it was going to be for her. We tried to explain it to her in terms she could understand. I remember seeing commercials to support kids with cancer and Abigail would always say she wanted to help those kids. So we said to her, 'Remember the children we saw on TV? You are going to be one of those kids that people want to help.' It broke her heart. She was so active. She loved school, and she always loved jumping around, running around. Being in the hospital, especially those first two weeks, it was so, so hard."

Despite the difficulty of being in the hospital and dealing with the physical effects of her illness, Abigail always took her treatment in stride. Her big heart and warm smile endeared her to all those she encountered throughout her journey.

"You could see she was affected by it," says Omar. "But, she always wanted to look pretty at the hospital and have her own outfits. She had a different outfit every day. Emotionally that was really hard that she wasn't able to be outside playing with her friends and neighbors and going to parties and all of that; emotionally, that was the hardest part. Physically, it was hard for her to stop being so active and doing all the things that she had always done."

Omar worked two jobs during Abigail's treatment so that his wife could always be by her side at the hospital. He says when they first encountered Candlelighters, they weren't sure what to make of the organization's services.

"To be honest, I didn't want any help. Jacki with Candlelighters told us, 'This is bigger than you think, take any help you can. I'm here.' She gave us feedback. You have no idea how good it felt. We realized you know what, 'We are going to need help, this is so hard.'"

"Candlelighters was so good for Abigail. She loved the art therapy, and it gave her something she could do while she was in the hospital. She started being invited to art parties, and she loved it even more because she could be with other kids. She felt like a superstar. The second year, she loved going to camp. She charmed everybody.

"Candlelighters impacted us in the best way possible. At that time, it was a light in the middle of the dark. When we first met Jacki in the hospital, she was an angel who came to us when we most needed her. I can't even explain how Candlelighters' impacted Abigail's life. There are no words that can express how grateful we are for Candlelighters helping us through this. Anyone who is going through the same thing should take all the help you can get from whoever offers it. It is a lot bigger than you think and you cannot do it alone."

Today, Abigail's journey continues. With a larger support network than when she started and her signature smile and confidence, it's not hard to imagine how far Abigail will go.

Photo Credit: Denise Truscello
Humberto Valdez Flores

This is the story of Humberto Valdez Flores:

Humberto Valdez Flores may be one of the sharpest dressed 15-year-olds in Las Vegas. As he waits in the studio for his Forty Faces portrait to be taken, he peers at a photo of Frank Sinatra hanging on the wall in awe. With his fedora, suit and blinged out shoes, Humberto clearly finds fashion inspiration from Sinatra, and, like Sinatra, puts a lot of care into how he presents himself. According to his mother Esmeralda, the soon-to-be Palo Verde High School sophomore takes a lot of pride in wearing his ROTC uniform, making sure that it is pressed and that his shoes are shined properly. He has his mother drive him to get his hair cut every two weeks so that he always looks neat.

But for Esmeralda, she is just happy to have a healthy son. At only 11 months old, after battling a series of ear infections that never seemed to get better, her son was diagnosed with stage four neuroblastoma. The doctors started chemo on Humberto immediately, which lasted eight months. The first four months of treatments were able to reduce the tumor that was on top of his kidney, and after that, he had four additional rounds.

"When they first tried to explain what was going on, I was in shock," Esmeralda recalls. "I didn't know a lot about cancer in babies, and when you hear the word 'cancer,' you just think it's the worst thing."

When asked about what went through her mind when she first heard the news, Esmeralda said that everything just stopped and that it was extremely hard on her family, as they did not have a lot of friends or family in town. "I had to stop working because I was at the hospital with Humberto all the time, and my husband had to work. I remember my daughter being upset because she had to learn to walk to school by herself and didn't understand why her mom was with her brother all the time. It was also extremely difficult for my husband, as he would go to the hospital as soon as he got out of work. His heart was split in two because he wanted to stay with us, but also had to work."

When asked about Candlelighters' impact on her family, Esmeralda said, "Candlelighters has been a big part of our life. They were with us through every month, every year since we started on this journey with Humberto. It gives you a lot of hope. It gives you happiness because you see your kids having fun and they forget about the sickness they are going through."

"I remember Candlelighters coming to the hospital three times a week, and Humberto got so excited every time they were in the room, anticipating what new toys they brought for him that day. I remember Candlelighters providing me with meal tickets while I was at the hospital and my husband not worrying about me as much, because he knew we had support."

One of the first things Humberto did when he completed treatment attended the Halloween party. He also loved camp, and his mother loved seeing videos of him at camp, having fun, running, and singing songs with other campers.

Esmeralda is also grateful for the support Candlelighters provided Humberto's older sister, Nelly, now 20. "Candlelighters saved her life, and her childhood was a lot better because of it. When we started, we didn't have a lot of people around us, and she was having a hard time. When she started going to camp, she was ready to go every year. She made a lot of friends and has memories from every single time she went to camp."

When asked about what advice she would offer other families and children faced with cancer, Esmeralda said, "Never lose your hope. You notice how many people, like Candlelighters, care for kids, who will be with you and do anything to make you happy and forget about what you're going through. And don't forget about your family – as a family, we can now go through anything together. We learned to enjoy our time together, especially the little moments we had at home after chemo. Eat together, talk about what is going on in your lives. We were together as a family through everything."

In addition to participating in ROTC and choir in school, Humberto also recently took on a new role – as big brother to his 20-month-old brother, Leonardo. "It was hard to think about having kids after Humberto. You get afraid that something will go wrong again. But Leonardo changed our lives, and Humberto loves to play with him and even changed his diapers!"

We think that Leonardo may have the best role model in the world – his big brother, Humberto.

Photo Credit: Denise Truscello

Armando Corral

This is the story of Armando Corral:

When you're 16 years old, summertime should be spent hanging out with friends, and in Armando Corral's case, playing his all-time favorite sport, basketball. Instead, the summer before his junior year at Durango High School ended up changing Armando's life forever.

"I remember finding a little lump in my neck that summer," Armando recalled. "My mom and I went to the doctor, who didn't know what it was, so we ended up going to UMC Quick Care where they did a series of x-rays. A week later, we found another lump in my neck, and the doctor did a biopsy. The results came in a few weeks later, and I was diagnosed with Hodgkin's Lymphoma."

"When I first heard that I had cancer, I just never thought that someone at my age would get it," Armando continued. "You hear all these horrible stories of people passing away from cancer. I thought, 'I am only getting my life started, and it's already coming to an end.'"

However, the worst thing for Armando was seeing his mother go through the emotional agony of his diagnosis. "She raised us by herself and fought for us, and now this? It just never seemed to stop. I remember asking, 'Why does my mom have to go through all of this?' She tried so hard and did a great job."

Armando went through chemotherapy and radiation, which he says he got through by praying every day and distracting himself by watching basketball.

"I had heard that getting through treatment is all a mental thing," Armando said. "After the first dose of chemo, I was so sick and didn't want to get out of bed. But after that, it got easier, and I told myself that mentally I could prepare myself for what to expect. I already knew what the result was going to be."

For him, the hardest part was losing his hair. "After chemo, my hair was finally growing back, and then it began falling out again where I had radiation. The worst day of my life was when my hair fell out. I tried to sleep with my back against the wall because my hair would fall off on the pillow. After I completed treatment, I would get a haircut once a week. I knew what it was like to not have hair, so I wanted to take advantage of it."

When asked about his first memory of Candlelighters, Armando said, "I remember Jacki coming into the doctor's office and giving my mom a folder and explaining Candlelighters. It made me feel more welcome, that I wasn't alone. It was comforting to know that there are good people out there trying to help kids like us, to bring us together and share our stories together and help us fight."

Armando said that Candlelighters helped him and his family immensely, whether it was helping pay for doctor bills, distracting him by going to shows and on trips, or just by helping his mom feel more comfortable. He especially enjoyed attending the Halloween Bash at Ellis Island and participating in Teen Scene. Armando was even a Ray of Hope honoree at Candlelighters' Evening of Hope gala, where he was gifted with a LeBron James jersey.

"My advice for other children faced with cancer is to never give up," Armando said. "You have something to fight for. You are here for a reason. When you get better, help other people out. Find something that makes you happy while going through treatment to distract you. There is hope for us. There is light on the other side. Stuff happens to you in order to help other people out."

Currently employed in a hospitality job on The Strip, Armando recently married his wife, Monica. Basketball still remains one of his favorite pastimes. He is in a league and plays five times a week.

Photo Credit: Denise Truscello

Cassidy Hoekendorf

This is the story of Cassidy Hoeckendorf:

Cassidy Hoeckendorf was born on October 18, 1999. Cassidy's mother, Kim, was pregnant at the same time as her sister and had their babies around the same time. Kim started noticing differences between the two babies right away.

"I could compare them and see what was different," Kim recalls. "After a month, I asked the doctor why Cassidy's stomach was so big."

Kim's concern prompted the doctor to give baby Cassidy an x-ray, which indicated an enlarged spleen or mass, eventually diagnosing the infant with hepatoblastoma. Cassidy was immediately taken to Sunrise Children's Hospital, where she started chemotherapy and would spend the next two months of her young life.

The tumor was the size of an orange and was taking all of her nutrition, and because the chemo was unable to shrink the tumor, Cassidy was listed at UCLA for a liver transplant, which she eventually received at nine months old. Her first birthday was a day of many milestones, as they also celebrated the end of her chemo.

After a brief scare when she was seven years old (a mass in her esophagus was diagnosed as a cyst), Kim got used to Cassidy being a healthy and normal teenager, who danced and participated in competitive cheer. However, last summer, Kim's heart fell when Cassidy had her mom feel a bump that had developed in her neck. After being out of the cancer community for 16 years, in one moment, they were swept back in with a second cancer diagnosis - adenoid cystic carcinoma. A rare cancer in children, Cassidy and Kim temporarily moved to Los Angeles so that Cassidy could be treated by a specialist at UCLA.

"I have always been honest with Cassidy," Kim shared. "I shared my fears with her, but she reminded me that while her entire life has been this, 'I am not cancer. There are always going to be other parts of my life.' However, this has served as a good lesson for Cassidy – that she is going to have health issues for the rest of her life, and needs to learn to advocate for herself."

Assisting with rent for their Los Angeles apartment for two months was just one of many ways in which Candlelighters helped the Hoeckendorfs through both cancer battles. Additionally, Cassidy started talking to Candlelighters' licensed marriage and family therapist, Sarah, right after her second diagnosis.

"When Cassidy was first diagnosed, she was so little, and I was also learning to be a mom," Kim recalls. "One night at the hospital I was rocking her because she was crying, and someone came in and asked how she was, and I just lost it. I just remember someone asking how I was – this formed the bond. Someone who has been through this and can help me."

Kim remembers the fun things they got to do with Candlelighters but knows that the organization's impact on Cassidy is going to be lifelong. "I think they impacted her when she was little in ways she didn't know. Giving back to the community and being involved has always been a part of her life. When she was diagnosed the second time, we had a built-in support system. She was able to see Candlelighters interact with the social workers at the hospital, as well as get to know Sue Waltermeyer really well, which inspired her to go into social work or be a child-life specialist."

"It's amazing how many silver linings there are," Kim continues. "Looking back, I've met some of the most amazing people who have helped guide my life. On my worst day when I think that humanity is at its worst, I can look around at people who helped us that didn't even know us. Who just want to help and connect with you. I was 23 when Cassidy was diagnosed the first time. I know now that I can do anything if I can manage a child's healthcare. This experience has taught me to find my voice and equipped me better than education ever could. It's an awful journey but there are a ton of silver linings, and there is beauty all around, even in devastation. And we have a happy ending – she is a super lucky girl."

A lucky girl indeed. After completing her treatment in Los Angeles last October, Cassidy moved back to Las Vegas, returning to competitive cheer and even winning the team's award for most spirited. She graduated high school this spring with a 4.2 GPA, a nearly impossible feat considering that two months of her senior year were spent in the hospital in Los Angeles emailing her teachers every day for her school work and teaching herself. And this fall, she will be attending the University of Nevada, Reno.

Photo Credit: Denise Truscello

Chance Neely-Knowles

This is the story of Chance Neely Knowles:

Chance Neely Knowles was a happy baby who rarely cried. But when he woke up one morning in tears saying that his belly hurt, his grandmother, Melisa, knew that something was wrong.

Melisa recalled that his belly was very hot to the touch. They went to one hospital and after only 20 minutes, were transferred to Sunrise Hospital where the doctor did a biopsy. Chance was just a month shy of turning three when he was diagnosed with hepatoblastoma or stage four liver cancer.

A cancer survivor herself, Melisa was initially in denial when Chance was diagnosed. "Having been born at only 26 weeks, he had already been through so much already, but I knew that he was going to beat it. When I was diagnosed with stage four cervical cancer 19 years ago, I was told that I wasn't going to live. I knew that by my beating it, there was a reason – and Chance is my reason."

After six rounds of chemotherapy didn't help him, Chance and his family traveled first to Salt Lake City, and then UCLA, where he was put on the liver transplant donor list.

"The first liver we got we had to turn down. I was scared because it was coming from a cancer patient, who had cancer everywhere except for their liver and kidneys. I had a hard time turning it down, but Chance had been through enough. Then, two days before Thanksgiving in 2015, we got the call about another new liver for him. His surgery was November 28, a day that we celebrate every year now. Chance now affectionately refers to the scar on his belly as his 'sexy scar!'"

Chance was supposed to be at UCLA for six months and was only there for six weeks. Melisa said she distracted him by playing and taking walks. His "Cunkle" was in a fraternity at the University of Nevada, Reno, and his frat brothers from UCLA came to the hospital and decorated Chance's room with Christmas lights and brought him pizza. Their frat house was right across the street, so they put signs in their windows so that Chance could look out his window and see them.

After returning to Las Vegas following the transplant, Chance had to go through two more rounds of chemo, which Melisa recalls being very tough on him. "That is when I was really worried. He had to be put in a medical coma on his fourth birthday because his immune system was so low and he had so much fluid in his lungs that he couldn't breathe."

What helped Melisa and Chance through his cancer journey was an organization like Candlelighters that wanted to provide support. "I remember first meeting Candlelighters in the hospital. They had a big basket of toys that Chance went nuts for, especially Ninja Turtles! Every time they came in, they had turtles set aside for him. They would also bring in masks and do fun photo shoots with him that would make him laugh."

Candlelighters also sent an artist to the hospital, who would get Chance out of bed and sit on the floor and paint with him.

Candlelighters is still important to Melisa and Chance. "Candlelighters have become so much more to us than just visitors at a hospital – they have become family. Chance still gets excited to see the postcards for upcoming events. But more importantly, now I feel like I can be an advocate for other kids and their families going through the same thing that we did."

When Chance completed treatment, Melisa took him to the beach. "He'd always wanted to go to the beach and loves hotels – especially jumping on the bed!"

"Chance is a pretty shy kid, but he will tell anyone that he, 'Kicked cancer's a$$!'"

Photo Credit: Denise Truscello

Michael & Chase Morgan

This is the story of Michael Morgan and his son Chase:

At only five months old, Michael Morgan was diagnosed with retinoblastoma, the same cancer his mother was diagnosed with when she was a little girl. So, when Michael and his wife had their son, Chase, they knew there was a possibility of Michael passing the disease onto him.

"We took him to get screened every month to catch it early in case he was diagnosed, which ended up happening when he was four months old," Michael remembers. "The doctors noticed tumors in Chase's right eye, and everything happened so fast from there. Three hours after he was diagnosed, he was getting chemotherapy."

"Everything shut down when we found out," Michael continued. "We knew the possibility was there, but when it happens to your child, everything changes. You think you are prepared for it, but you really have no idea."

Coincidentally, the same doctor that had treated Michael when he was a baby trained the two doctors that ended up treating Chase at Children's Hospital of Los Angeles. Chase went through three rounds of chemo, with each treatment lasting two days a month for three months, and he is currently going through laser treatments. This was a different treatment than Michael went through, as he ended up doing radiation that left him with limited vision in his left eye.

Michael and his wife made the frequent drives back and forth from Las Vegas to Los Angeles in order for Chase to be treated. "It was draining because your worry kicks into overdrive. One time, he had a bad reaction to the drugs and went into anaphylactic shock. Every time he goes under anesthesia, we know that there are risks. But at the end of the day, you just want the best for your kids."

What made the process easier for Michael and his wife was their son's happy disposition. "He was always smiling and laughing with the nurses. He's a strong little kid. He made it easier to cope."

Another thing that helped them was Candlelighters. "I don't remember interacting with Candlelighters when I was younger, but my mom told me how much they helped us, especially with reimbursing us for travel. I always knew they were a very involved and caring group because they were always checking up on me. So when Chase was diagnosed, we contacted Candlelighters. They came in and started taking care of everything right away."

"You don't realize how hard it is to go through a pediatric cancer diagnosis, how expensive it is to travel back and forth. It is taxing emotionally and physically, but it's an amazing feeling to know somebody has your back. If it weren't for Candlelighters, it would have been so much more of a struggle, and we wouldn't have been able to get the treatment we needed."

For those facing a new pediatric cancer diagnosis, Michael advises to reach out as much as you can. "It feels like you're in it alone, but you're not. There are so many people who are willing to help you. When you are first diagnosed, you think you won't get through it, but there is a lot of help out there and a lot of selfless people."

September 24 will be a day of many celebrations for the Morgan family this year. It will be Chase's first birthday, but also an opportunity for his family to celebrate the successful recovery for this sweet little boy.

Photo Credit: Denise Truscello

Alexa Garin

This is the story of Alexa Garin:

A month from now, the Rainbow Unicorns will be suiting up for their third Superhero 5K, the annual fundraising event Candlelighters stages each September. This colorful group will be led by their very own superhero, seven-year-old Alexa Garin.

Nearly three years ago, Alexa was diagnosed with a Wilms tumor, a type of kidney cancer often found in children. Today, Alexa is cancer free. However, her journey to a clean bill of health wasn't easy. Two days after her initial diagnosis in December of 2015, Alexa had kidney surgery to remove the tumor and doctors also discovered some residual spots that had moved up to her lungs. After surgery, Alexa began an initial six weeks of chemotherapy which was followed by an intense care plan that included eight radiation treatments to eradicate the cancer from her lungs.

Alexa's mother, Monica, credits the family's positive attitude to helping make treatments more tolerable. "Our focus was always to keep her entertained and happy. We focused on her, her mental stability, and how best to keep her healthy.

"It's scary, and it doesn't feel good, but we just stayed very positive. And, we would remind ourselves that we're going to get through this, we don't know why we're going through this, but it's our life right now. You can't change it, so we just focused on living our life. When Alexa wanted to go to school, she went to school, and I would stay with her. We let her call the shots, and if she was feeling pretty good, we would do the 'normal' life things, and we would keep doing those 'normal' life things even if we needed to do them from the clinic or hospital. She would still see her friends and stay in touch with everyone. Life changed, but we kept living our life. There wasn't a Plan B."

"Every experience is unique to each family, but we just never did 'Why me, why us?' We had always done everything together as a family, and this wasn't any different. If it was going to be a long day of hanging out, we would decorate her hospital room and bring her toys and games. We're a three-person family, and wherever we are, as long as we're together, it's home. So, we made wherever we were as homey as we could, even when we would go to the clinic."

Focusing on Alexa's mental health helped bolster the Garin's positive outlook, and Candlelighters helped play a role. "Candlelighters would visit with her in the hospital and play Legos or Barbie's with her and put a smile on her face and help keep her distracted. It just made a huge difference, and, it made a difference for us, too, because we needed a break. It was good for her to see a fresh face."

"We also had an art therapist come to our home to work with Alexa," Monica recalls. "The art therapy was incredibly helpful because we needed to make sure she was doing okay emotionally."

Monica says she feels blessed they were able to provide that support for Alexa. "We would see other families with more kids and think that's a more challenging experience. Alexa doesn't have any siblings, and we have flexible jobs with health insurance. You walk the streets, and you don't know what other people are going through. And, you just learn to be thankful and willing to accept help when people want to help."

"We were fortunate. We call ourselves a team. If Alexa wore a mask, we wore a mask. If she couldn't eat before a test, we didn't eat before her test. We're a team, and it was always, 'If you're in this – we're in this.'"

The Garin's have passed their positive spirit of determination and togetherness to Alexa, who will lead the Rainbow Unicorns with flare at the Superhero 5K on Saturday, September 15.

"She likes to give back because she knows what it felt like to be in the hospital and to be sick. Every little thing makes an impact."

Photo Credit: Denise Truscello
Comprehensive Cancer Centers is proud to sponsor Forty Faces of Candlelighters.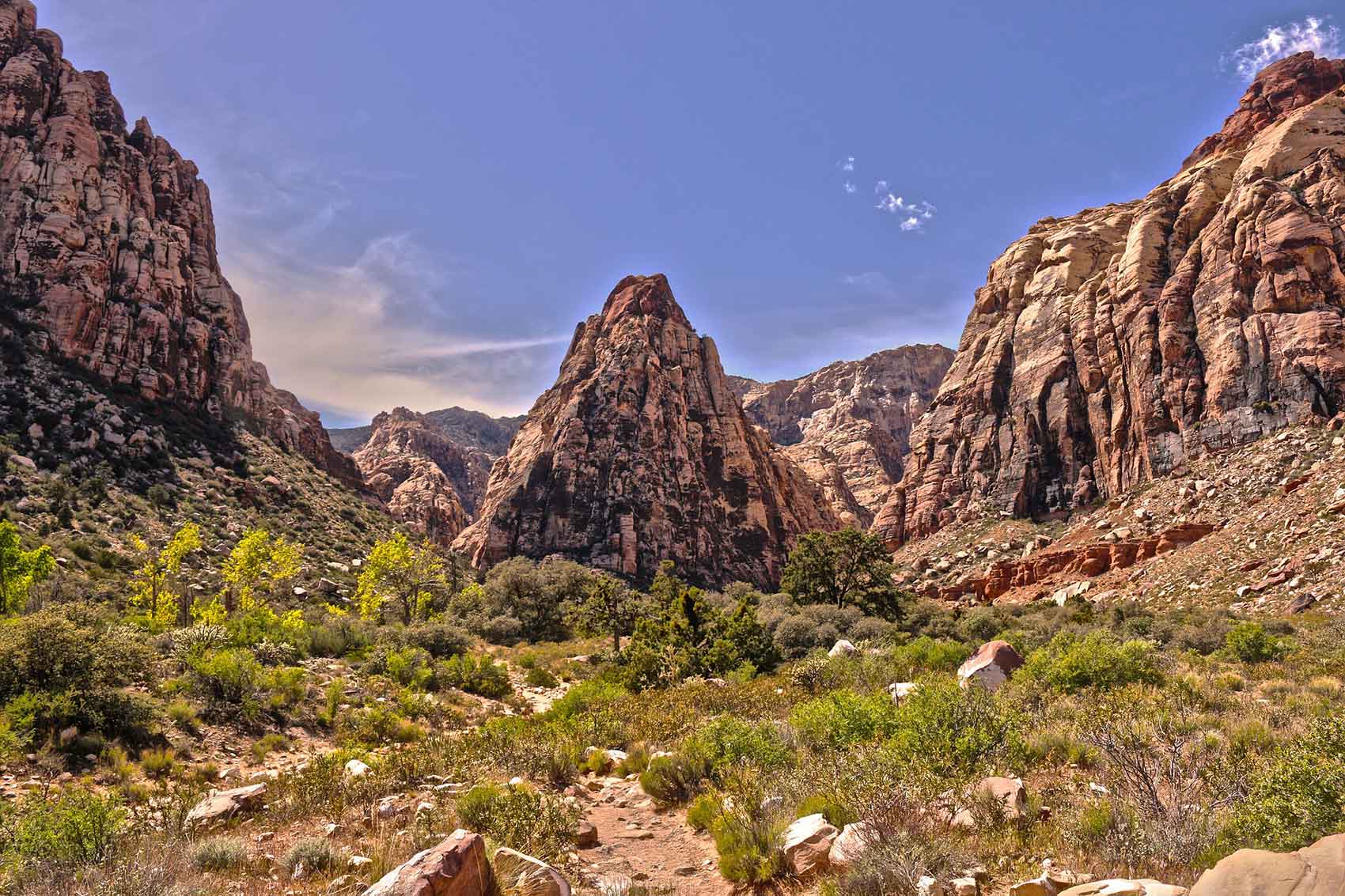 children under 19 diagnosed with cancer each year

survivors face chronic health condition

families experiencing financial hardship

US childhood cancer survivors
Facts pulled from American Childhood Cancer Organization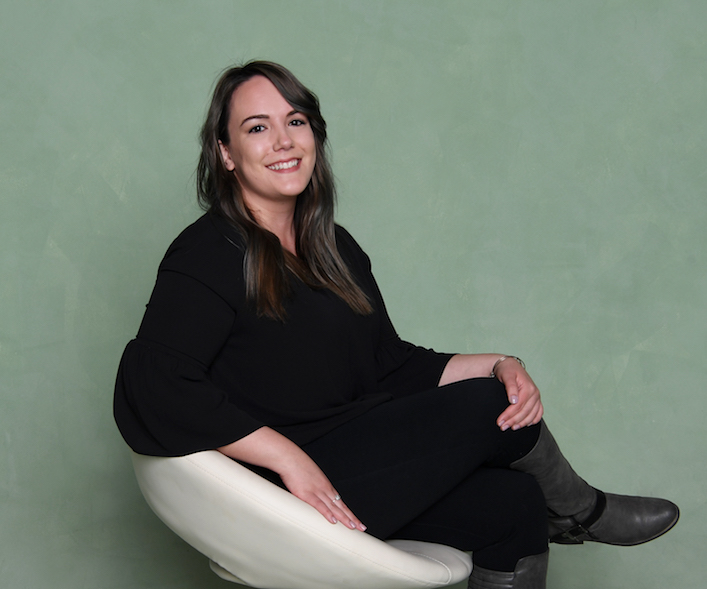 This is the story of Paula Erlich
A cancer diagnosis at any age is a daunting prospect, but facing the disease and the side effects resulting from treatment are particularly challenging for teens. Twenty-seven-year-old Paula Erlich remembers her teenage cancer journey all too well.
"I was 15-years-old, a freshman in high school. Toward the end of my freshman year, I found a lump in my right armpit, probably about the size of a baseball. I didn't think much of it, until one day I was in science class. In class, they were talking about mono – the kissing disease. And, I thought I had contracted something from sharing a Gatorade."
Privacy Policy
Privacy Policy
What Information Do We Collect? When you visit our website you may provide us with two types of information: personal information you knowingly choose to disclose that is collected on an individual basis and website use information collected on an aggregate basis as you and others browse our website.
Personal Information You Choose to Provide We may request that you voluntarily supply us with personal information, including your email address, postal address, home or work telephone number and other personal information for such purposes as correspondence, placing an order, requesting an estimate, or participating in online surveys. If you choose to correspond with us through email, we may retain the content of your email messages together with your email address and our responses. We provide the same protections for these electronic communications that we employ in the maintenance of information received by mail and telephone.
Website Use Information Similar to other websites, our site may utilize a standard technology called "cookies" (see explanation below, "What Are Cookies?") and web server logs to collect information about how our website is used. Information gathered through cookies and server logs may include the date and time of visits, the pages viewed, time spent at our website, and the sites visited just before and just after ours. This information is collected on an aggregate basis. None of this information is associated with you as an individual.
How Do We Use the Information That You Provide to Us? Broadly speaking, we use personal information for purposes of administering our business activities, providing service and support and making available other products and services to our customers and prospective customers. Occasionally, we may also use the information we collect to notify you about important changes to our website, new services and special offers we think you will find valuable. The lists used to send you product and service offers are developed and managed under our traditional standards designed to safeguard the security and privacy of all personal information provided by our users. You may at any time to notify us of your desire not to receive these offers.
What Are Cookies? Cookies are a feature of web browser software that allows web servers to recognize the computer used to access a website. Cookies are small pieces of data that are stored by a user's web browser on the user's hard drive. Cookies can remember what information a user accesses on one web page to simplify subsequent interactions with that website by the same user or to use the information to streamline the user's transactions on related web pages. This makes it easier for a user to move from web page to web page and to complete commercial transactions over the Internet. Cookies should make your online experience easier and more personalized.
How Do We Use Information Collected From Cookies? We use website browser software tools such as cookies and web server logs to gather information about our website users' browsing activities, in order to constantly improve our website and better serve our users. This information assists us to design and arrange our web pages in the most user-friendly manner and to continually improve our website to better meet the needs of our users and prospective users. Cookies help us collect important business and technical statistics. The information in the cookies lets us trace the paths followed by users to our website as they move from one page to another. Web server logs allow us to count how many people visit our website and evaluate our website's visitor capacity. We do not use these technologies to capture your individual email address or any personally identifying information about you.
Notice of New Services and Changes Occasionally, we may use the information we collect to notify you about important changes to our website, new services and special offers we think you will find valuable. As a user of our website, you will be given the opportunity to notify us of your desire not to receive these offers by clicking on a response box when you receive such an offer or by sending us an email request.
How Do We Secure Information Transmissions? When you send confidential personal information to us on our website, a secure server software which we have licensed encrypts all information you input before it is sent to us. The information is scrambled en route and decoded once it reaches our website. Other email that you may send to us may not be secure unless we advise you that security measures will be in place prior to your transmitting the information. For that reason, we ask that you do not send confidential information such as Social Security, credit card, or account numbers to us through an unsecured email.
How Do We Protect Your Information? Information Security -- We utilize encryption/security software to safeguard the confidentiality of personal information we collect from unauthorized access or disclosure and accidental loss, alteration or destruction. Evaluation of Information Protection Practices -- Periodically, our operations and business practices are reviewed for compliance with organization policies and procedures governing the security, confidentiality and quality of our information. Employee Access, Training and Expectations -- Our organization values, ethical standards, policies and practices are committed to the protection of user information. In general, our business practices limit employee access to confidential information, and limit the use and disclosure of such information to authorized persons, processes and transactions.
How Can You Access and Correct Your Information? You may request access to all your personally identifiable information that we collect online and maintain in our database by emailing us using the contact form provided to you within the site structure of our website.
Do We Disclose Information to Outside Parties? We may provide aggregate information about our customers, sales, website traffic patterns and related website information to our affiliates or reputable third parties, but this information will not include personally identifying data, except as otherwise provided in this privacy policy.
What About Legally Compelled Disclosure of Information? We may disclose information when legally compelled to do so, in other words, when we, in good faith, believe that the law requires it or for the protection of our legal rights.
Permission to Use of Materials The right to download and store or output the materials in our website is granted for the user's personal use only, and materials may not be reproduced in any edited form. Any other reproduction, transmission, performance, display or editing of these materials by any means mechanical or electronic without our express written permission is strictly prohibited. Users wishing to obtain permission to reprint or reproduce any materials appearing on this site may contact us directly.
Terms & Conditions
Terms & Conditions
Donation Refund Policy
We are grateful for your donation and support of our organization. If you have made an error in making your donation or change your mind about contributing to our organization please contact us. Refunds are returned using the original method of payment. If you made your donation by credit card, your refund will be credited to that same credit card.
Automated Recurring Donation Cancellation
Ongoing support is important to enabling projects to continue their work, so we encourage donors to continue to contribute to projects over time. But if you must cancel your recurring donation, please notify us.