Our Mission
Our mission is to provide emotional support, quality of life programs, and financial assistance for children and their families affected by childhood cancer.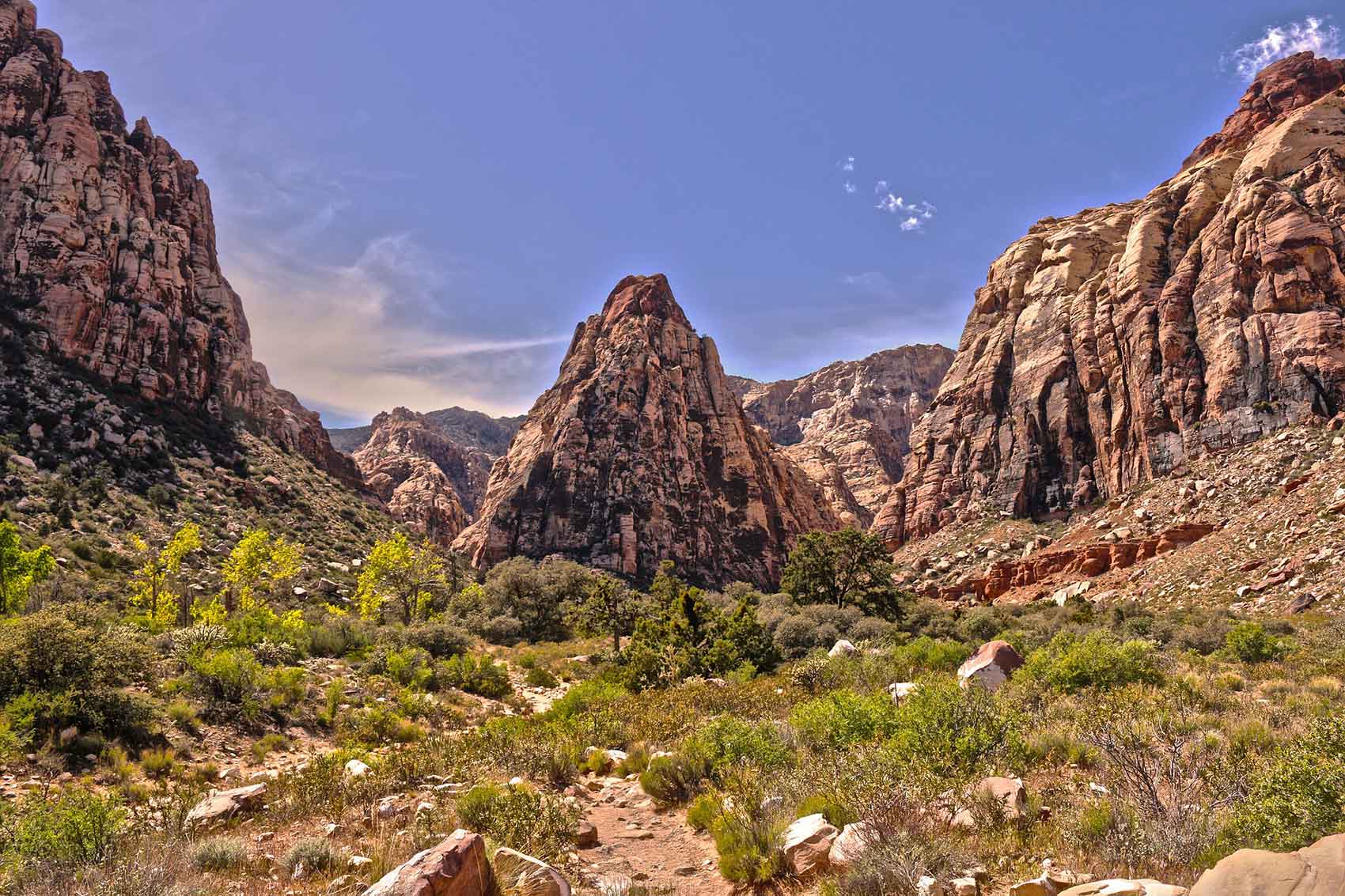 children under 19 diagnosed with cancer each year

survivors face chronic health condition

families experiencing financial hardship

US childhood cancer survivors
Facts pulled from American Childhood Cancer Organization
Today, Candlelighters celebrates Jordan for his courage and spirit. This is his story.
"On June 19, 2018 our lives changed forever. Our son, Jordan, who was 18 months old at the time, was diagnosed with Acute Lymphoblastic Leukemia." 
"Jordan had never been sick before. No fevers, no sniffles, no unexpected trips to the pediatrician. He was perfect in every way," remembers Carrie, Jordan's mom. "Greg and I are both older than the average first time parents, and we often talked with each other about how fortunate we were to have such a healthy child. Never in our wildest dreams did we ever imagine ourselves to be in this situation; our child has cancer.
"Everything happened so quickly. It began when we started to notice some bruising on Jordan's legs. Within a few days, he woke up from a nap with a fever. This was so out of the ordinary for Jordan, we immediately took him to the pediatrician. We showed his doctor the bruising, and told him about the fever. Jordan was prescribed antibiotics and his doctor told us to keep an eye on the bruising. Should it become worse, we would need to take him to get some lab work done. 
"A few days later, Jordan began to develop sores in his mouth.  At first, I thought he bit the inside of his cheek. When I noticed the second one, along with small red dots (Petechiae) on his face, I thought he was having some sort of allergic reaction to the antibiotics. We brought him back to the pediatrician. He sent us to get the lab work done that day. The next day he called us with the results. His platelets were critically low, and we'd need to take him immediately to the Emergency Room, he most likely needed a transfusion. He said he was reaching out to the on-call hematologist-oncologist to let him know that we were on our way. 
"In my shock, all I could think to myself was, "Did I hear that right? Oncologist?" I couldn't believe what I was hearing.  Surely, Jordan wouldn't need an oncologist.  Our child does not have cancer.
"Fast forward a few hours, and our worst nightmare was realized. After more tests in the ER, Jordan was admitted to the hospital. We were taken to a room upstairs, and ­it was there we met his oncologist who informed us that he was fairly certain that Jordan had leukemia. He told us that there would be further testing that would need to be done the next day, but when it is confirmed, chemotherapy would begin immediately. This would be the beginning of our new lives.
"The next morning after being admitted, Jordan was placed in a medically induced coma.  We were informed that he'd be sedated over the next several days for further testing and treatment. First, he underwent a bone marrow biopsy to confirm the diagnosis. The doctors had his tiny little body connected to multiple IVs, a respirator to help him breathe, and a catheter was placed in the artery in his neck for leukapheresis (the process where they remove his blood and separate the high levels of white blood cells before returning the blood to his body). The first night under sedation he received his first chemotherapy treatment. Later that night, he was having so much difficulty breathing, the nurses had to call his doctor in from home to help regulate the respirator. He was running such a high fever, they had to pad his little body with ice packs. He was receiving so much fluid intravenously, that his body began to swell up, and was becoming less and less recognizable. 
"He remained sedated for the next five days. With the chemo and the leukapheresis, his white blood cell count was zero, and his immunity was non-existent. He was neutropenic, and highly susceptible to infections. Greg and I had to wear a gown, gloves and mask just to interact with him. 
"It is just the three of us here in Las Vegas, our families live in California. Both Jordan's grandmothers wanted so badly to visit, and help in any way that they could. The doctors told us that anyone who loves him, should just keep their distance. Greg and I felt so alone and helpless.  When we were discharged, his grandmothers came out for a few days, but because of his neutropenia, they were unable to interact with him like they wanted to. Not only did he feel weak, tired and sick from the chemo, he was prescribed steroids, which made him very irritable and agitated. 
"Within a week of being home from the hospital, we were already going to the clinic for his next chemotherapy treatment. It was after his labs came back that we were informed that we'd have to head    nd to be expected. None of this felt normal. 
"Although the transfusion was an outpatient procedure, he developed an infection the next day and we were back in the ER. This was the start of another 12 day stay. At the end of this stay, Jordan's PICC line was removed and he underwent a surgery to place a port in his chest. Now he can receive his treatments through his port, and he doesn't have to have an external line on his arm. 
"Since then, our lives have been full of appointments, medications, transfusions and hospital admissions. He goes to the clinic weekly, sometimes four or five times during the week for chemotherapy. Most of his chemotherapy is given intravenously through his port, but we've learned that he's allergic to one critical IV medication. During a routine chemotherapy appointment, Jordan went into anaphylactic shock after receiving his second dose of PEG-asparaginase. I think every doctor in the clinic was at his side in a heartbeat, doing everything in their power to help him. They were prepared for a situation like that, Greg and I were not. He had tolerated all of the medications so well up to this point. We would have never expected him to have that kind of reaction. We thought we were watching our child die in front of our eyes. Nothing can ever prepare you for that, and I don't think you ever forget it. The alternate medication is now given through four rounds of six shots in the leg in lieu of the IV treatment. 
"Since his diagnosis, we've spent 47 days in the hospital, with three ER admissions, and hundreds of clinic appointments already and we have another two-and-a-half years to go. 
"There is nothing you can do to prepare to hear the news your child has cancer. Your body just goes on auto-pilot. You really never know how strong you are until you have no other choice.  We have to be strong for our son, but at times we can't help but be weak. 
"Jordan is a remarkable little boy.  His courage, strength and positive attitude help us navigate this difficult road. We went from being quite the active family who is always out and about, to spending our days at home, the hospital, or the clinic. Throughout all of this, Jordan's beautiful smile never fades. He manages to capture the hearts of all his nurses. He has become quite popular both at the clinic and the hospital. We just have to remember that leukemia is the only curable form of cancer, we just have t­­­­o make it to the end of this difficult road. He has been a fighter through all of this, and continues to remind us how lucky we are that God chose us to be his parents.

"Candlelighters has very much been part of our team as we continue on our cancer journey. I am working full time as an elementary school teacher, which comes with its own level of stress.  I have a limited amount of sick days available, so I am trying to only take off the time when Jordan is hospitalized. My husband is unable to work as he is Jordan's full-time caretaker, and the one who takes Jordan to almost all of his appointments. We have a lot of friends and family who want to help as much as they can, but there is honestly not much anyone can do. A big hug and a smile go a long way, though. In a little over six months, we have already received thousands of dollars in medical bills, in addition to many other expenses we've also incurred.  We expect the same over the next few years. 
"Not only does Candlelighters provide much needed financial support to our family, they are a constant reminder that we are not alone in this. Through the fun family activities that are so thoughtfully planned, we have been able to connect with other people who understand the difficult journey we are on. Candlelighters really has been a bright light for us on this dark road.  Through them, we are able to maintain our focus, positivity and sanity.
"I try to remind myself every day that even though we are a small family, our love for each other is immeasurable. Some days are definitely easier than others, but we try to stay focused on the future, and find reasons to smile. Our lives have changed, our world has become a little smaller (for now). We are so grateful to each and every person at Candlelighters that has offered their help and support, and are constantly finding ourselves in awe to be in the graces of such amazing people who help to keep o­ur spirits lifted."
Celebrate Jordan and other courageous Candlelighters children by attending the Evening of Hope Celebration and Honoree Luncheon. Proceeds from both events will benefit Candlelighters programs as the organization continues its longstanding commitment to providing emotional support, quality of life programs and financial assistance for local children and their families affected by childhood cancer. Tickets are on-sale now and may be purchased below.
Privacy Policy
Privacy Policy
What Information Do We Collect? When you visit our website you may provide us with two types of information: personal information you knowingly choose to disclose that is collected on an individual basis and website use information collected on an aggregate basis as you and others browse our website.
Personal Information You Choose to Provide We may request that you voluntarily supply us with personal information, including your email address, postal address, home or work telephone number and other personal information for such purposes as correspondence, placing an order, requesting an estimate, or participating in online surveys. If you choose to correspond with us through email, we may retain the content of your email messages together with your email address and our responses. We provide the same protections for these electronic communications that we employ in the maintenance of information received by mail and telephone.
Website Use Information Similar to other websites, our site may utilize a standard technology called "cookies" (see explanation below, "What Are Cookies?") and web server logs to collect information about how our website is used. Information gathered through cookies and server logs may include the date and time of visits, the pages viewed, time spent at our website, and the sites visited just before and just after ours. This information is collected on an aggregate basis. None of this information is associated with you as an individual.
How Do We Use the Information That You Provide to Us? Broadly speaking, we use personal information for purposes of administering our business activities, providing service and support and making available other products and services to our customers and prospective customers. Occasionally, we may also use the information we collect to notify you about important changes to our website, new services and special offers we think you will find valuable. The lists used to send you product and service offers are developed and managed under our traditional standards designed to safeguard the security and privacy of all personal information provided by our users. You may at any time to notify us of your desire not to receive these offers.
What Are Cookies? Cookies are a feature of web browser software that allows web servers to recognize the computer used to access a website. Cookies are small pieces of data that are stored by a user's web browser on the user's hard drive. Cookies can remember what information a user accesses on one web page to simplify subsequent interactions with that website by the same user or to use the information to streamline the user's transactions on related web pages. This makes it easier for a user to move from web page to web page and to complete commercial transactions over the Internet. Cookies should make your online experience easier and more personalized.
How Do We Use Information Collected From Cookies? We use website browser software tools such as cookies and web server logs to gather information about our website users' browsing activities, in order to constantly improve our website and better serve our users. This information assists us to design and arrange our web pages in the most user-friendly manner and to continually improve our website to better meet the needs of our users and prospective users. Cookies help us collect important business and technical statistics. The information in the cookies lets us trace the paths followed by users to our website as they move from one page to another. Web server logs allow us to count how many people visit our website and evaluate our website's visitor capacity. We do not use these technologies to capture your individual email address or any personally identifying information about you.
Notice of New Services and Changes Occasionally, we may use the information we collect to notify you about important changes to our website, new services and special offers we think you will find valuable. As a user of our website, you will be given the opportunity to notify us of your desire not to receive these offers by clicking on a response box when you receive such an offer or by sending us an email request.
How Do We Secure Information Transmissions? When you send confidential personal information to us on our website, a secure server software which we have licensed encrypts all information you input before it is sent to us. The information is scrambled en route and decoded once it reaches our website. Other email that you may send to us may not be secure unless we advise you that security measures will be in place prior to your transmitting the information. For that reason, we ask that you do not send confidential information such as Social Security, credit card, or account numbers to us through an unsecured email.
How Do We Protect Your Information? Information Security -- We utilize encryption/security software to safeguard the confidentiality of personal information we collect from unauthorized access or disclosure and accidental loss, alteration or destruction. Evaluation of Information Protection Practices -- Periodically, our operations and business practices are reviewed for compliance with organization policies and procedures governing the security, confidentiality and quality of our information. Employee Access, Training and Expectations -- Our organization values, ethical standards, policies and practices are committed to the protection of user information. In general, our business practices limit employee access to confidential information, and limit the use and disclosure of such information to authorized persons, processes and transactions.
How Can You Access and Correct Your Information? You may request access to all your personally identifiable information that we collect online and maintain in our database by emailing us using the contact form provided to you within the site structure of our website.
Do We Disclose Information to Outside Parties? We may provide aggregate information about our customers, sales, website traffic patterns and related website information to our affiliates or reputable third parties, but this information will not include personally identifying data, except as otherwise provided in this privacy policy.
What About Legally Compelled Disclosure of Information? We may disclose information when legally compelled to do so, in other words, when we, in good faith, believe that the law requires it or for the protection of our legal rights.
Permission to Use of Materials The right to download and store or output the materials in our website is granted for the user's personal use only, and materials may not be reproduced in any edited form. Any other reproduction, transmission, performance, display or editing of these materials by any means mechanical or electronic without our express written permission is strictly prohibited. Users wishing to obtain permission to reprint or reproduce any materials appearing on this site may contact us directly.
Terms & Conditions
Terms & Conditions
Donation Refund Policy
We are grateful for your donation and support of our organization. If you have made an error in making your donation or change your mind about contributing to our organization please contact us. Refunds are returned using the original method of payment. If you made your donation by credit card, your refund will be credited to that same credit card.
Automated Recurring Donation Cancellation
Ongoing support is important to enabling projects to continue their work, so we encourage donors to continue to contribute to projects over time. But if you must cancel your recurring donation, please notify us.