Volunteers are at the very core of Candlelighters, and their support allows us to offer many wonderful programs for families affected by childhood cancer
Examples of opportunities include:
·        Office help—this includes tasks such as cutting, printing, laminating, filing, organizing, and the occasional arts and crafts task
·        Event setup—these volunteers help arrange tables, unload supplies, arrange décor, and more
·        Virtual volunteerism —these volunteers pitch in from afar from tasks such as making masks to helping with no contact deliveries
·        Event support – these volunteers keep our events running smoothly doing anything from check in and registration to managing booths to a variety of specialty skills such as photography and stage management
·        Direct service – these are opportunities to work directly with families and kiddos
·        CAMP INDEPENDENT FIREFLY —these volunteers spend a week at Camp Independent Firefly working directly with diagnosed children and their siblings ages 7-17  to give them an amazing week of classic summer camp in a medically safe environment.
Most of the volunteer programming is for adults 18 years and older, although certain events are designed for younger volunteers and family participation. Opportunities are available for groups or organizations. Volunteers will undergo screening and background checks, and trainings will be offered throughout the year.
Interested in becoming a volunteer? Explore this page to learn more or if you're ready to get started, fill out an application! 
---
Interested in Becoming a Volunteer
Already a Volunteer
---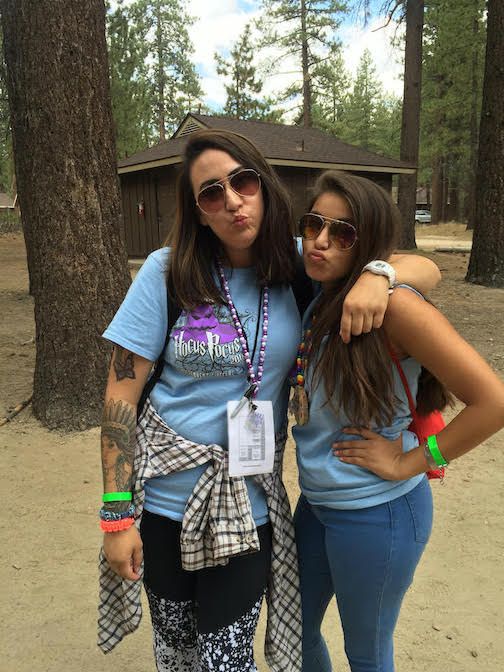 Volunteer Spotlight Summer 2020
Volunteer Name: Sophia Medina
Volunteering with Candlelighters Since: 2017
Volunteer Projects This Summer Have Included: Delivering supplies to Candlelighters families during the COVID-19 pandemic, serving as a counselor for Virtual Camp Independent Firefly, and assembling Clinic Appreciation kits.
Prior to This Summer: CIF counselor, Pigs for the Kids, and the Torch relay.
Share a Meaningful Memory from a Volunteer Experience: All of my memories of volunteering are so special. It's so hard to pick just one. I will say, Camp is what tugs on my heartstrings the most. In 2019, we had one camper that was so shy. She didn't like going out of her comfort zone at all. I had her the previous year as well. On the last night at the dance, she shared so much with me. I even got her on the dance floor so she could show us all her wonderful dance moves! That's what it's about; seeing them, with the brightest smile, having the time of their life. Every single time I get emotional. I can never hold back the happy tears. I wouldn't miss this for the world. 
What is Your Favorite Part About Volunteering? Seeing the kids happy hands down. It's always about them and bringing happiness to their life. If I can be apart of that in some way, shape, or form, I'm the happiest girl on the planet.
Why Did You Choose Candlelighters as an Organization to Volunteer for? I was referred to Candlelighters by one of my friends that had been a counselor at CIF for a couple of years. At the time, I was in a really dark place. My mother had passed unexpectedly and I didn't like going out or being around anyone. I had mentioned to them I was ready to think of something else other than replaying in my head the events of that day. That's when they mentioned CIF. After my first year at Camp, I can't imagine myself at any other place. I save all my vacation time at work for that week. Any opportunity I get or have free time, I'm volunteering with Candlelighters.