Volunteers are at the very core of Candlelighters, and their support allows us to offer many wonderful programs for families affected by childhood cancer
Examples of opportunities include:
·        Office help—this includes tasks such as cutting, printing, laminating, filing, organizing, and the occasional arts and crafts task
·        Event setup—these volunteers help arrange tables, unload supplies, arrange décor, and more
·        Virtual volunteerism —these volunteers pitch in from afar from tasks such as making masks to helping with no contact deliveries
·        Event support – these volunteers keep our events running smoothly doing anything from check in and registration to managing booths to a variety of specialty skills such as photography and stage management
·        Direct service – these are opportunities to work directly with families and kiddos
·        CAMP INDEPENDENT FIREFLY —these volunteers spend a week at Camp Independent Firefly working directly with diagnosed children and their siblings ages 7-17  to give them an amazing week of classic summer camp in a medically safe environment.
Most of the volunteer programming is for adults 18 years and older, although certain events are designed for younger volunteers and family participation. Opportunities are available for groups or organizations. Volunteers will undergo screening and background checks, and trainings will be offered throughout the year.
Interested in becoming a volunteer? Explore this page to learn more or if you're ready to get started, fill out an application! 
---
Interested in Becoming a Volunteer
Already a Volunteer
---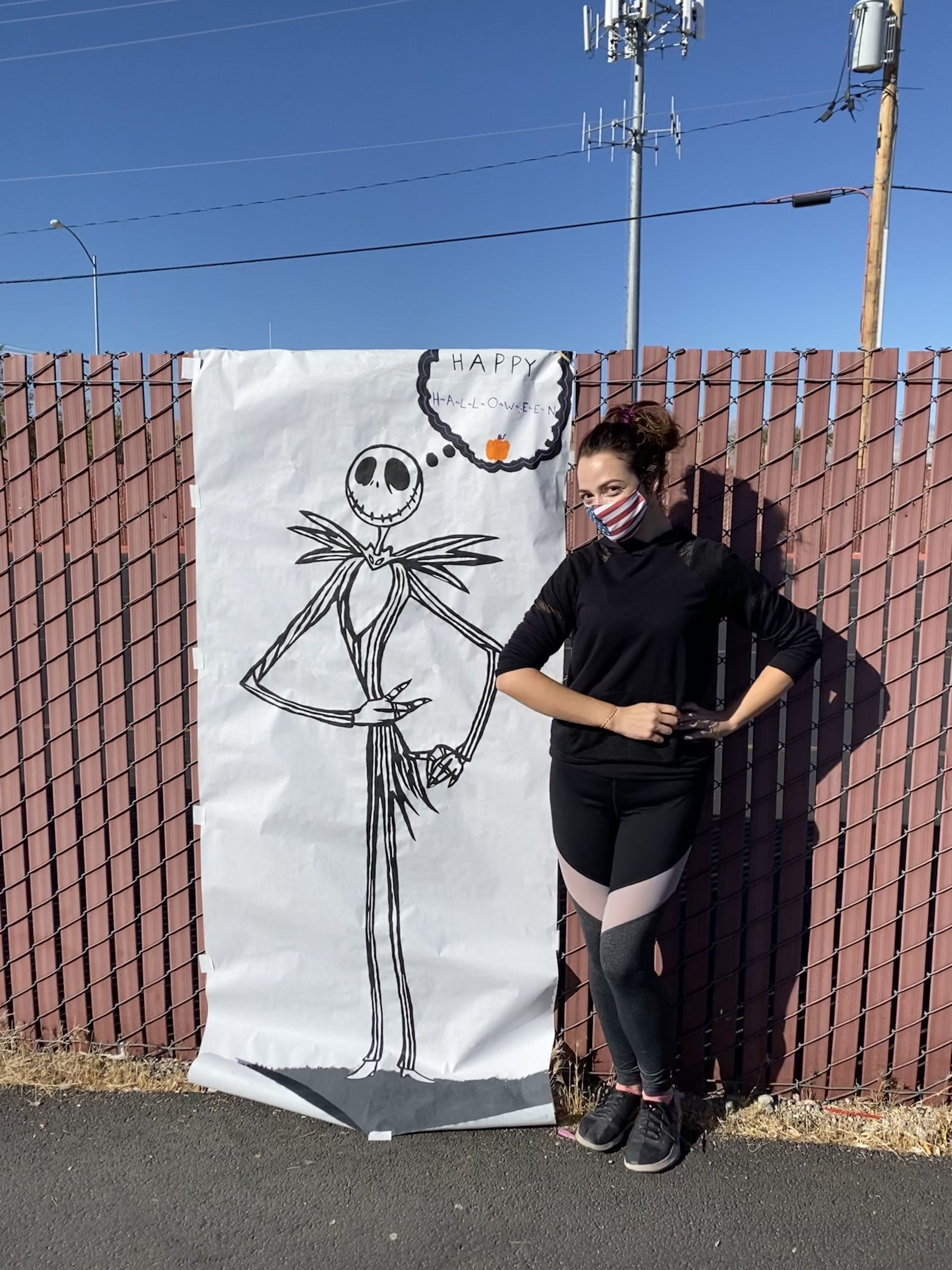 Volunteer Spotlight Fall 2020
Volunteer Name: Jaymie Monastirsky
Volunteering with Candlelighters Since: 2020
Volunteer Projects This Fall Have Included: Superhero 5K Packet Pickup, Creative Expressions Supply Delivery, Teen Scene Supply Delivery, Halloween Bash Onsite Setup, Birthday Card Club Art Contest
Prior to This Fall: Everyday Extraordinary Breakfast
Share a Meaningful Memory from a Volunteer Experience: I have met so many wonderful people that all have a common goal of helping each other make this possible for the children. I had a great time working with Nic making 5k bags and helping Carol hang the most beautiful banners made by local Bishop Gorman art students while setting up for the Halloween Bash was really inspiring and so much fun. 
Why Did You Choose Candlelighters as an Organization to Volunteer for? I chose to volunteer for this organization because of my own family. My aunt has the most loving heart and has dedicated her life to her husband and family, but gave up an entire vacation when a child was diagnosed to go help his family. My mother has 4 children and is a school nurse and has dedicated her life to taking care of everyone but most importantly children because they are the future and keep us all smiling and young. I just want to be helpful to those that need it and be a blessing to those that can really make an impactful change on children, cancer, and their families. Thank you Candlelighters for giving so many a bright light in a dark world.
---
Past Volunteer Spotlights