Volunteers are at the very core of Candlelighters, and their support allows us to offer many wonderful programs for families affected by childhood cancer
Examples of opportunities include:
·        Office help—this includes tasks such as cutting, printing, laminating, filing, organizing, and the occasional arts and crafts task
·        Event setup—these volunteers help arrange tables, unload supplies, arrange décor, and more
·        Virtual volunteerism —these volunteers pitch in from afar from tasks such as making masks to helping with no contact deliveries
·        Event support – these volunteers keep our events running smoothly doing anything from check in and registration to managing booths to a variety of specialty skills such as photography and stage management
·        Direct service – these are opportunities to work directly with families and kiddos
·        CAMP INDEPENDENT FIREFLY —these volunteers spend a week at Camp Independent Firefly working directly with diagnosed children and their siblings ages 7-17  to give them an amazing week of classic summer camp in a medically safe environment.
Most of the volunteer programming is for adults 18 years and older, although certain events are designed for younger volunteers and family participation. Opportunities are available for groups or organizations. Volunteers will undergo screening and background checks, and trainings will be offered throughout the year.
Interested in becoming a volunteer? Explore this page to learn more or if you're ready to get started, fill out an application! 
---
Interested in Becoming a Volunteer
Already a Volunteer
---
The Shout Out
Whether you're an active volunteer or interested in learning more about what volunteering with Candlelighters is all about, one of the best ways to stay involved is through our monthly newsletter the Shoutout. Check out our most recent edition below.
---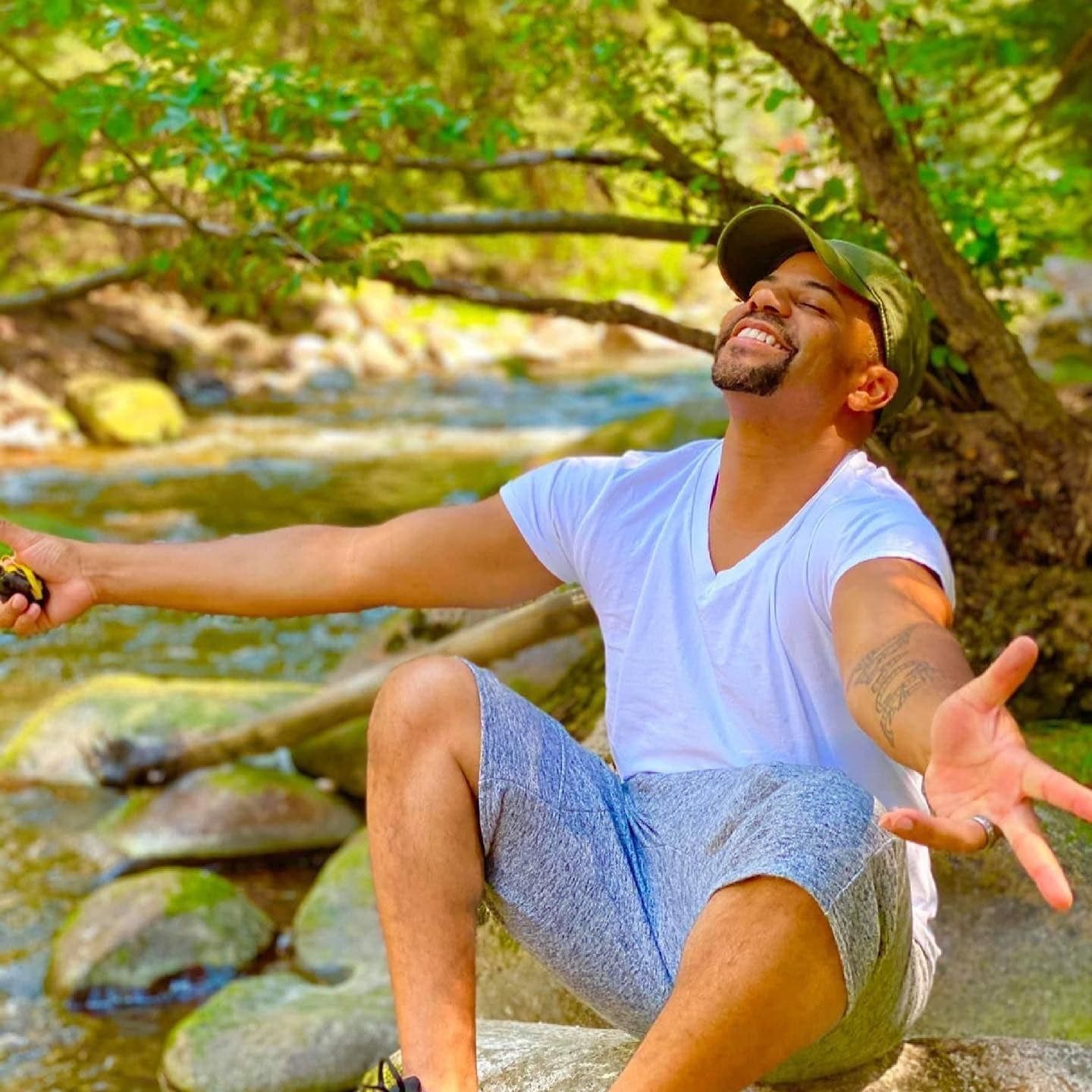 Volunteer Spotlight Fall 2021
Volunteer Name: Derrick "Scorpio" Reese
Volunteering with Candlelighters Since: 2008
Volunteer Projects with Candlelighters this summer include: Better known by his camp name Scorpio, Derrick has been a force to be reckoned with this fall. He volunteered with the Superhero 5k, arriving early and staying late for his packet pickup shift in addition to leading a team at the 5K as captain and fundraising $840. Scorpio also used his background as a choreographer and gymnastics coach to work with the family services team to develop programming that could be active and uplifting for kids in treatment, while adaptable to different ability levels. Scorpio's approach to every project is with an energy and smile that everyone around him feels compelled to match.
Volunteer Projects with Candlelighters prior to this summer include: Fairytale Video, Virtual Camp Counselor, Summer Camp Volunteer, Camp Activity leader
Share a meaningful memory of volunteering: A recent memory that I have of volunteering was during online camp! I loved singing and dancing with all the campers and volunteers! The energy was through the roof and seeing all of the joy was definitely a highlight of my summer! A more distant memory but yet one that remains one of my all-time favorites was being a camp activity choreographer and teaching gymnastics and dance to so many beautiful kids! 
Why did you choose Candlelighters as an organization to donate your time: Candlelighters is magical! From the administration and support staff to the children and their families. Since day one, I have been totally enamored! While the choice to donate my time to Candlelighters has always been easy and rooted in my love for the sharing of the simple gift of happiness. It's my privilege and I am super excited to continue being a part of the journey!