Day of Remembrance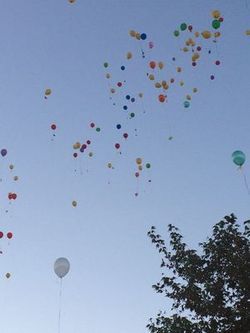 The Day of Remembrance, typically the last Saturday in September, is a special opportunity for families who have lost a loved one to childhood cancer to gather together, seek support and connection with other angel families, and celebrate and honor the courageous children who fought cancer so bravely.
To learn more about our 2020 Day of Remembrance, please click here.
---
Teen Scene
A monthly program giving diagnosed teens, ages 13-18, an opportunity to meet others and share similar experiences. Teens are invited to participate in the group, where they will go out and participate in different activities allowing them the opportunity to share and express themselves amongst their peers while also having fun. Group location varies each month; please check the calendar for details.
---
Art Therapy
A certified Art Therapist, Lea Lucibella, ATR-BC, uses the creative process of art-making to improve and enhance the physical, mental, and emotional well-being of individuals of all ages.
Art Therapy is available to children and their families undergoing treatment, survivors, and bereaved families. Services are available bedside at the hospitals, in the home, or at the Candlelighters' office.
---
Counseling
Candlelighters contracts with multiple mental health professionals in Southern Nevada to offer counseling at no cost to the diagnosed child, siblings, and parents in an individual or family environment. Sessions are conducted at Candlelighters' office, via telemedicine, or at the private practice of the therapist. For a referral or for more information, please contact our Family Services team FamilyServices@candlelightersnv.org.
---