Who We Help
Candlelighters serves children diagnosed with cancer being treated in Nevada, from birth to age 21. Candlelighters provides family- centered care in which programs and services are available not only to the diagnosed child but their siblings and parents as well. 
Candlelighters offers bereavement support to families who have lost a child to cancer. Families are provided support contingent on the different stages of the grieving process to meet the needs of the family best.
---
Childhood Cancer Facts & Figures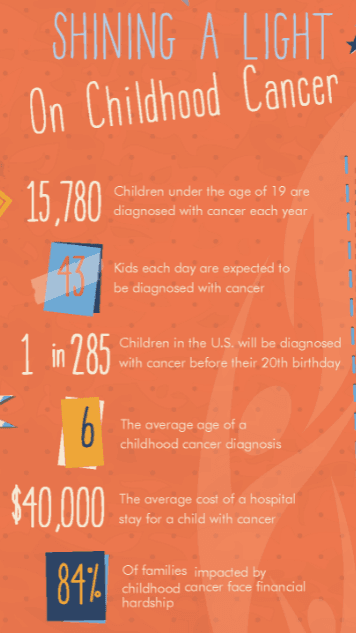 Cancer remains the most common cause of death by disease for children in the U.S.
Approximately 40,000 children are on active treatment in the U.S. at any given time.
20% of children with cancer in the U.S. will not survive it. 
---