Complimentary Acute Care Clinic with Dr. Hakimi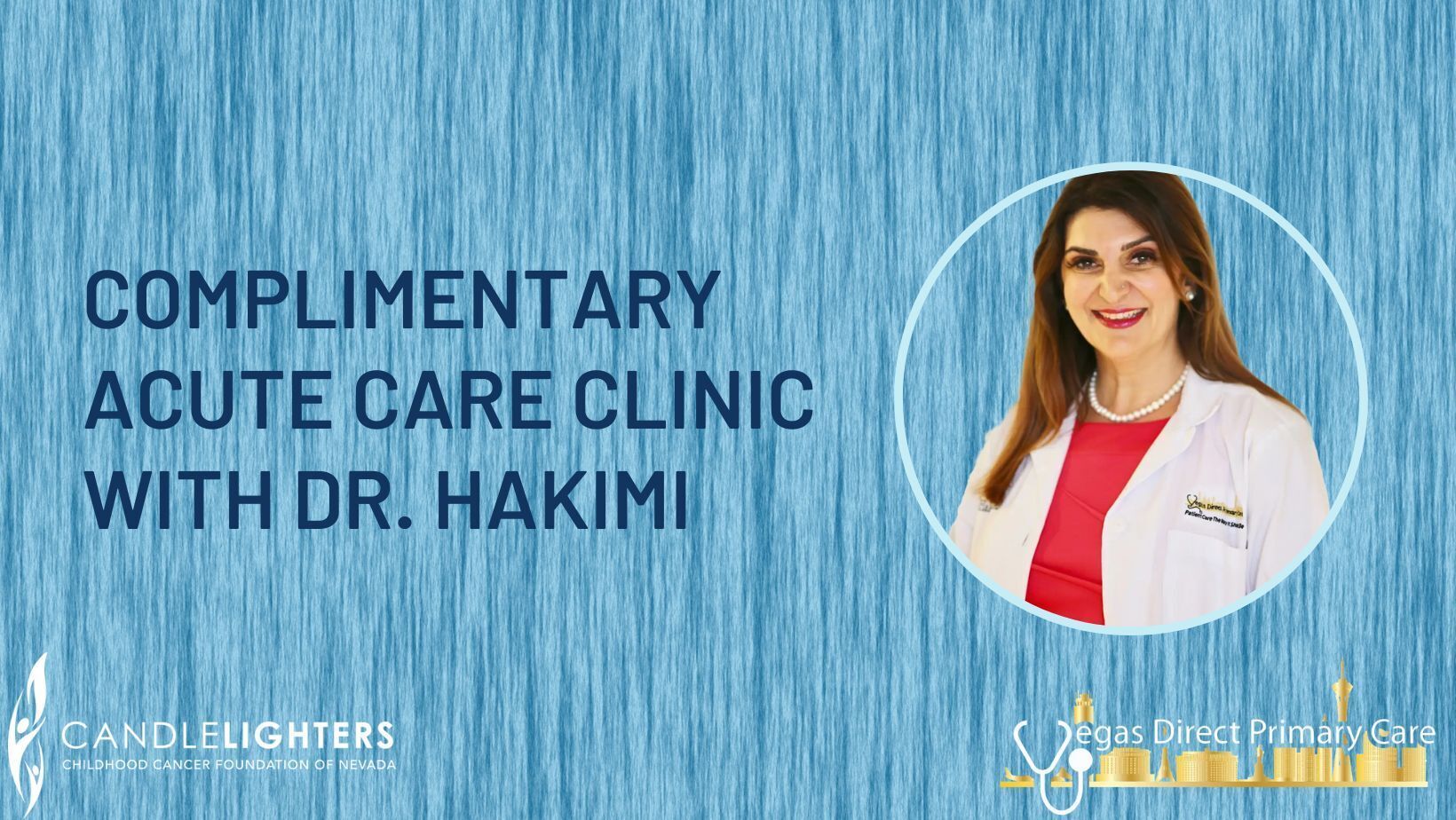 Dr. Hakimi of Vegas Direct Primary Care, and Candlelighters board member, is offering all Candlelighters' families free access to an acute care physician appointment. Appointments offer treatment for immediate but brief issues such as cold symptoms, UTI's, body pain, or physical examinations. Please note that while all consultations are free, additional services such as lab work, imaging, and medications are not included.
Appointments are mandatory and can be scheduled through the link below.
----
La Dra. Hakimi de la clinica, Vegas Direct Primary Care, y miembro del Comité Ejecutivo de Candlelighters, esta ofreciendo citas gratuitas a todas las familias de Candlelighters! Citas con la Dra. Hakimi ofrecen tratamiento para problemas inmediatos pero breves, como síntomas de resfriado, ITU, dolor corporal o exámenes físicos. Por favor tenga en cuenta que aunque las consultas con la Dra. Hakimi son gratuitas, servicios adicionales como análisis de laboratorio, imágenes y medicamentos, no están incluidos.
Para tener una consulta con la Dra. Hakimi, tendra que programar una cita usando el enlace al final de esta pagina.