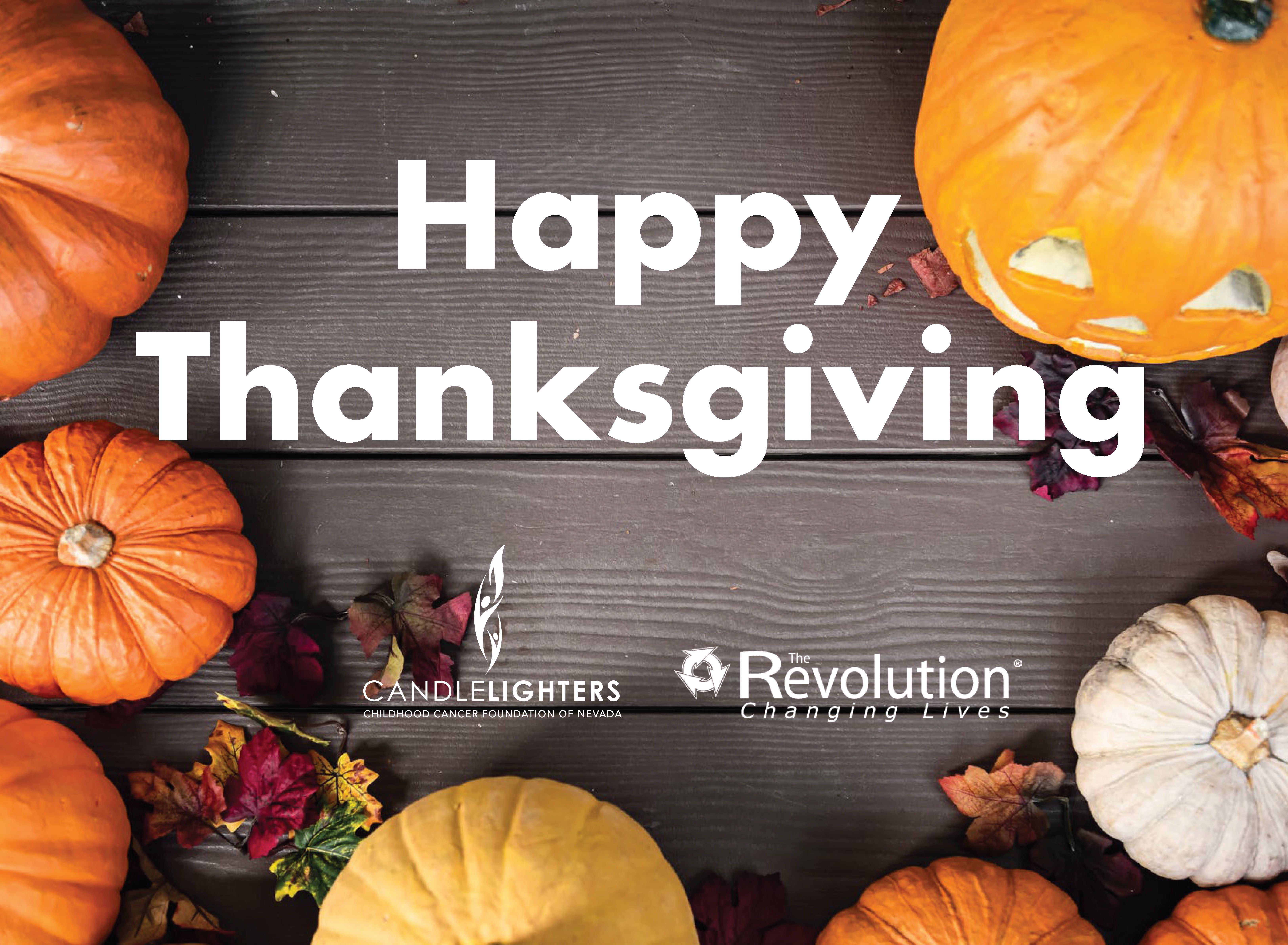 Candlelighters Childhood Cancer Foundation of Nevada would like to offer your family a complete Thanksgiving Meal.
Each meal includes a turkey, sides, rolls, dessert, and beverages.
If you would like to receive a Thanksgiving meal, please complete this registration form. Requests must be sent no later than Friday, November 20, 2020. Thanksgiving Meals are limited and chosen upon a first-come, first-serve basis. Candlelighters will notify your family if you have been chosen to receive a Thanksgiving Meal.
Thanksgiving Meals will be available for pick-up on Tuesday, November 24, 2020, from 10:00 AM - 7:00 PM
All Thanksgiving Meals have been generously donated by The Revolution.