Candlelighters recognizes more than ever the importance of staying connected as a community and the transformative power volunteerism has on accomplishing that goal.  To help our families and our community, Candlelighters is excited to introduce virtual volunteerism—volunteer opportunities that can be safely performed at home or in isolation.
---
---
Coloring Booklet
Create your own coloring book for kids! 
In order to create a coloring book, all you need is blank copy paper, a pencil, an eraser, and a black marker. 
Sketch your designs onto blank copy paper. Great coloring book designs leave a lot of space for imagination!
Outline your designs in thick, black marker.
Erase any pencil marks that are left over.
Scan your designs and send them in an email to the Volunteer Manager (isison@candlelightersnv.org)
We can create 8 page, 16 page, and 32 page booklets to bring to the kiddos in the hospital. We want to keep the booklets interesting, so stick with a theme, a story, or use the pages to teach them something interesting or useful! Please stay away from highly controversial topics such as religion or politics. Some recent booklets that were created focused on hot cocoa across the world, or how coffee was first discovered!
---
Hospital Goodie Bags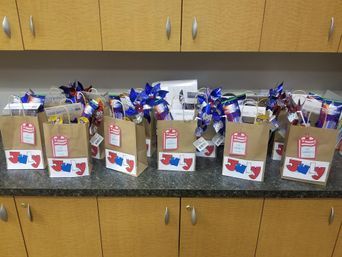 Each month, Candlelighters delivers themed goodie bags to the pediatric oncology unit at Summerlin Hospital to bring fun and cheer. Groups, families, or individuals have the opportunity to sponsor the goodie bags for a month which includes purchasing supplies (or gathering donations) and assembling the packages for these special warriors.
---
Birthday Club Cards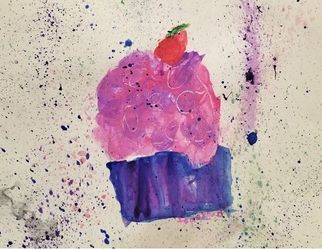 Volunteers will write cards to be sent to all the kiddos in the Candlelighters family that will be celebrating their birthdays that month, both diagnosed children and their siblings. The cards will include a coupon allowing the child to select a gift from the Candlelighters Toy Closet.