Candlelighters recognizes more than ever the importance of staying connected as a community and the transformative power volunteerism has on accomplishing that goal.  To help our families and our community, Candlelighters is excited to introduce virtual volunteerism—volunteer opportunities that can be safely performed at home or in isolation.
Please check out these new opportunities here. Some projects may highlight specific skills while others can be performed by anyone at any age or skill level. All of them draw our volunteers together to continue serving our families and the community at large.
---
Download one of our volunteer designed coloring pages. Color it in, add your own uplifting message or kid friendly joke, then email back to mmayer@candlelightersnv.org. We will print them out and share with kiddos to lift their spirits.
---
No Contact Deliveries
One of the most critical things our volunteers having been doing since the start of COVID-19 pandemic has been delivering supplies to our families. These have included products to keep their immune-compromised children safe as well as supplies to allow the kids to stay connected through virtual programming during these isolating times. Deliveries are needed every month! Volunteers generally distribute between 3-5 families per delivery, and deliveries can be picked up and dropped off at any time during a given 2 day window for maximum flexibility.
---
Hospital Goodie Bags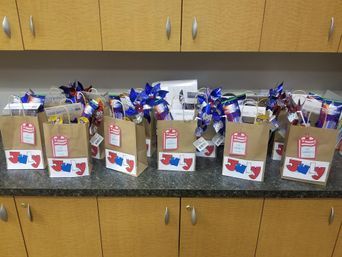 Each month, Candlelighters delivers themed goodie bags to the pediatric oncology unit at Summerlin Hospital to bring fun and cheer. Groups, families, or individuals have the opportunity to sponsor the goodie bags for a month which includes purchasing supplies (or gathering donations) and assembling the packages for these special warriors.
---
Birthday Club Cards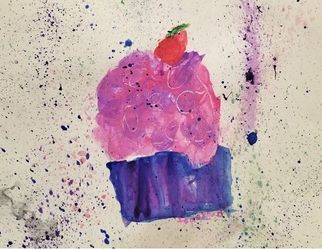 Volunteers will write cards to be sent to all the kiddos in the Candlelighters family that will be celebrating their birthdays that month, both diagnosed children and their siblings. The cards will include a coupon allowing the child to select a gift from the Candlelighters Toy Closet.
---