Kimberly "K2" Kindig - CEO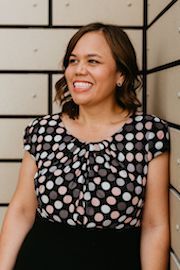 Kimberly Kindig is a Las Vegas native who is deeply committed to helping build and strengthen our community. She has always found joy and inspiration in serving others—a driving force in her decision to work in the nonprofit sector. 
Over the last 10 years, Kimberly has held a variety of management and leadership roles within nonprofit organizations. In her previous position as the Senior Director of Strategic Partnerships for The Mob Museum, Kimberly was primarily responsible for forming effective relationships with key stakeholders to enhance the organization's standing and financial growth. 
Prior to joining the Museum, Kimberly worked for several local social service organizations and is truly excited to return to direct services. Kimberly hopes her attention to detail, her total obsession with process, and her passion for everything related to mission and values will positively impact Candlelighters and the families we serve.
Kimberly earned her Master's degree in Nonprofit/NGO Leadership from the University of Pennsylvania and her Bachelor's degree in Political Science and Spanish from Vanderbilt University.
Fun Facts:
I love our state song. Sang it every morning in fourth grade.
I read….a lot---about 80 books last year. Ask me my favorite literary characters of all time!
I tutor high school students because helping them matters.
I am married to an identical twin.