Jacki "Birdie" York – Family Services Manager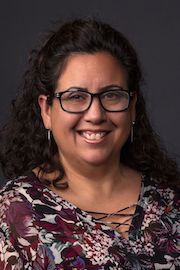 Jacki York has lived in Las Vegas for 44 years but is originally from Connecticut. She attended Bishop Gorman High School and then went on to go to college at UNLV. She has two amazing children, Amanda and Ethan, and a wonderful husband. When not working, she likes to play tennis, work on arts + crafts, travel, and spend time with her friends and family.
Jacki started working at Candlelighters in 2006 and truly loves the work she gets to do with the families. She meets our families at such difficult times in their lives and the life of their children, and her goal is to make them feel that they are not alone. She works every day to let them know we will be there for them through such a trying time. All the Candlelighters kids have a special place in her heart.
Fun Facts:
• Jacki's favorite sport is tennis.
• Jacki's favorite holiday is Thanksgiving.
• Jacki loves to try arts + crafts that she finds on Pinterest.
Email: jyork@candlelightersnv.org