Christina "Indy" Ramirez – Director of Family Services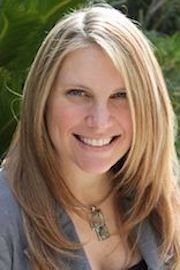 While some would describe her as a Midwestern farm girl at heart, Christina Ramirez has taken all of the best Midwestern qualities and used them to make a difference in Las Vegas, the city she now calls home. 
As a 7 year employee of Candlelighers leading the development department Christina recently transitioned to our Director of Family Services. There is no job that is untouchable for Christina, and you can count on her to roll up her sleeves and get the job done, whatever it may be.
An avid supporter of nonprofits and her community, Christina brings more than a eighteen years of experience in the nonprofit sector, not only with Candlelighters, but also with former positions with Make-A-Wish of Southern Nevada and The Leukemia and Lymphoma Society working with the medically fragile population.
And if working in the nonprofit sector isn't enough, Christina also volunteers! Her passion for Candlelighters began when she served as a Lead Camp Counselor for Candlelighters' Camp Independent Firefly prior to joining the Candlelighters team full-time. 
When not serving her community, she enjoys reading, traveling and going to the beach with her husband and two young children. And on any day outside of the office, you'll probably find Christina going barefoot or only wearing flip flops, her true guilty pleasure.
Fun Facts:
The first thing I learned to drive was a tractor
I love Hallmark movies
I love to travel