Our Mission
Our mission is to provide emotional support, quality of life programs, and financial assistance for children and their families affected by childhood cancer.
40 Faces
The 40 Faces of Candlelighters chronicles and shares the stories of individuals and their families who have benefited from the support of Candlelighters Childhood Cancer Foundation of Nevada.
In 2018, the nonprofit organization observes 40 years of service in Las Vegas. Each Forty Faces of Candlelighters story represents one year of the nonprofit's operation, providing just a small glimpse of the significant impact the organization has made in improving the lives of families in our community.
Justin Burkhardt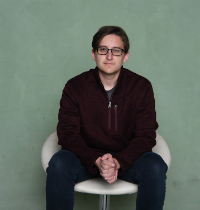 This is the story of Justin Burkhardt:
In early 2009, Justin Burkhardt was just 10 years old. A natural born athlete, even at that tender age, Justin fit the description of what many might describe as "the strong, silent type." Never one to fuss, he had been complaining to his mom, Tonya, about a stomachache for a couple of days.
"He wanted to stay home from school one day," Tonya recalls. "I said if you're going to stay home, we're going to the doctor and he agreed; so, we went to the doctor."
At the doctor's office, Tonya remembers, the physician ordered bloodwork to check for mono. When the results came in, all three of his blood cell lines were very low.
"The doctor said we needed to go to Sunrise [Hospital] immediately because they were expecting us."
On February 6, 2009, Justin was diagnosed with leukemia.
"In hindsight, there were vague symptoms," says Tonya. "He was taking naps in the afternoon which was unusual for him. I thought he might be faking it to get out of school. I know now that he did have what is somewhat of a commonality in these cases: he had a growth plate injury from playing basketball. In doing more research, there is a theory that a traumatic injury – when all of these things line up – can be the trigger for leukemia to present itself. He had a growth plate injury and cast on at the time of diagnosis."
Justin's care protocol, which included both in-patient and out-patient treatment, lasted for three and a half years.
"It was hard with Justin because he held so much in," says Tonya. "It was difficult for me to figure out how much to talk about and how much to just let him be. I wasn't sure if talking about it made it worse for him. He wasn't very outward with his emotions, though every once in a while, he would break down and tell me he wanted to go home.
"I don't really know exactly what his emotions were when he heard the diagnosis. We were very careful with our words and very cognizant of him being a child and trying to frame speaking in a way that would be less scary for Justin. I'm not sure at that age if he knew how serious it was. We tried to keep our emotions in check when we were with him and would break down in private. I was very cautious with how we reacted to things."
Candlelighters was a support to the Burkhardts during this time.
"They were very respectful of Justin and took cues from him," Tonya remembers. "Candlelighters respected the space he needed. The team knew which kids wanted to be engaged and which kids weren't quite ready for it. Candlelighters always achieved that with Justin and respected the boundaries he needed, yet were always there for us.
"At the clinic or hospital, the Candlelighters team were familiar faces that we could count on whenever we were stressed, upset, or just needed that calming presence. It was a group of people we could depend on to help us through our journey without pushing anything on us, and they always took their cues from Justin."
One of the most difficult parts of treatment for Justin was his inability to continue to play all of the sports he had played before diagnosis.
"When he was diagnosed, he was a major sports guy," Tonya says. "He was the fastest guy in soccer. It was hard for him that he didn't have those things when treatment started."
One sport Justin was able to complete and excel at during treatment was bowling. He started bowling in the Red Rock youth league and was able to bowl throughout his treatment. In fact, Justin became so good at bowling he made the varsity bowling team in his freshman year at Palo Verde High School.
Justin completed treatment just ahead of entering ninth grade, and the Burkhardts celebrated with an end of treatment party. "He did not want his party to have any reference to cancer. We had a dodgeball party at the park. The slogan was, 'Grab life by the ball.' We had a blast."
Now 19, Justin graduated from Palo Verde in 2016 and is studying at the College of Southern Nevada thanks to a Candlelighters scholarship.
"With Candlelighters' help, we haven't had to pay a dime for his education," Tonya says. "We are so grateful not to have to carry that financial load. His bowling scholarship, Candlelighters, and the Millennium Scholarship keep him going. The scholarship puts things into perspective for him and encourages him to keep up with his studies."
Always strong and steady, Justin has a lot more living to do and will no doubt "Grab life by the ball."
Photo Credit: Denise Truscello
Comprehensive Cancer Centers is proud to sponsor Forty Faces of Candlelighters.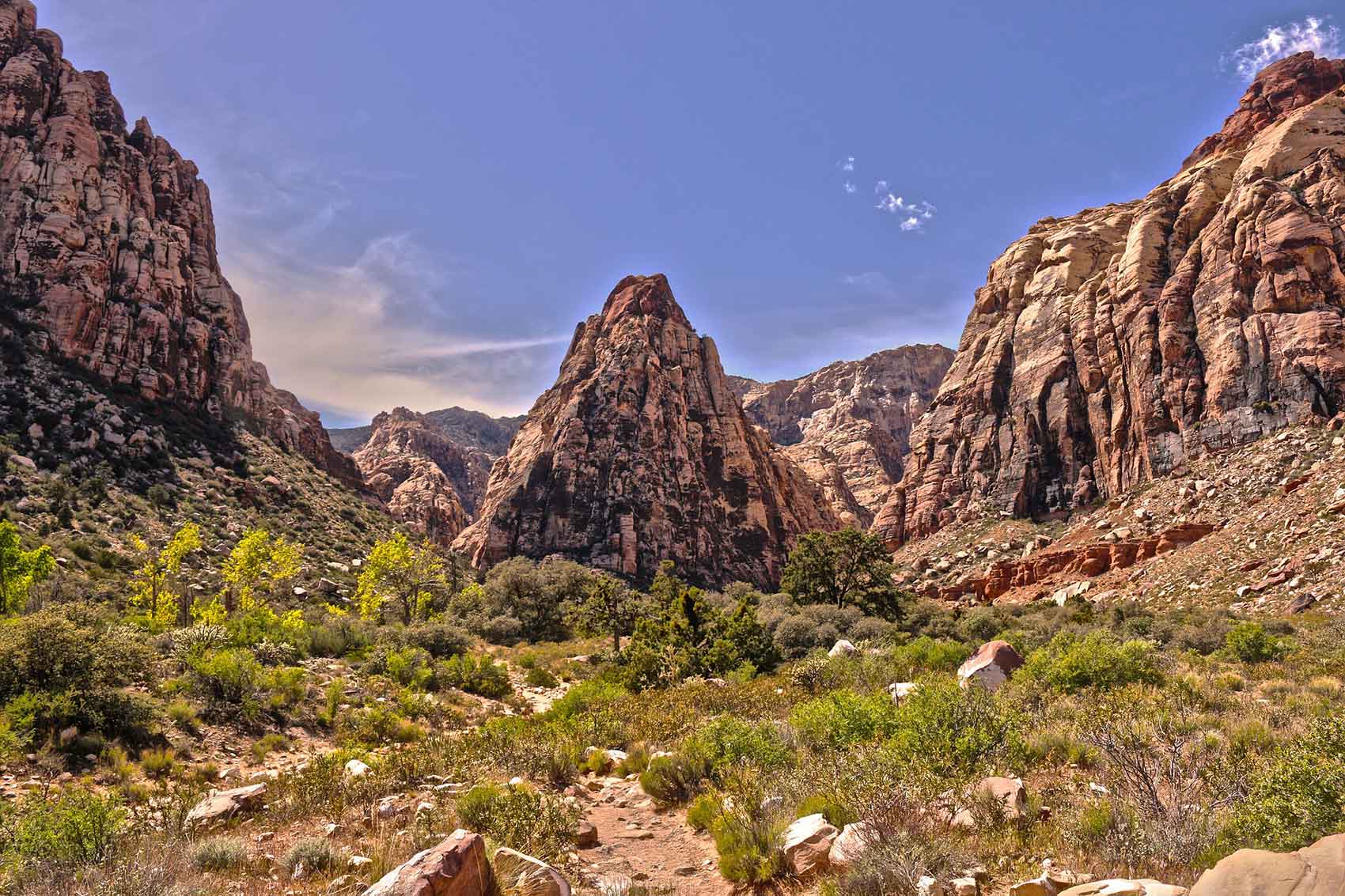 children under 19 diagnosed with cancer each year

survivors face chronic health condition

families experiencing financial hardship

US childhood cancer survivors
Facts pulled from American Childhood Cancer Organization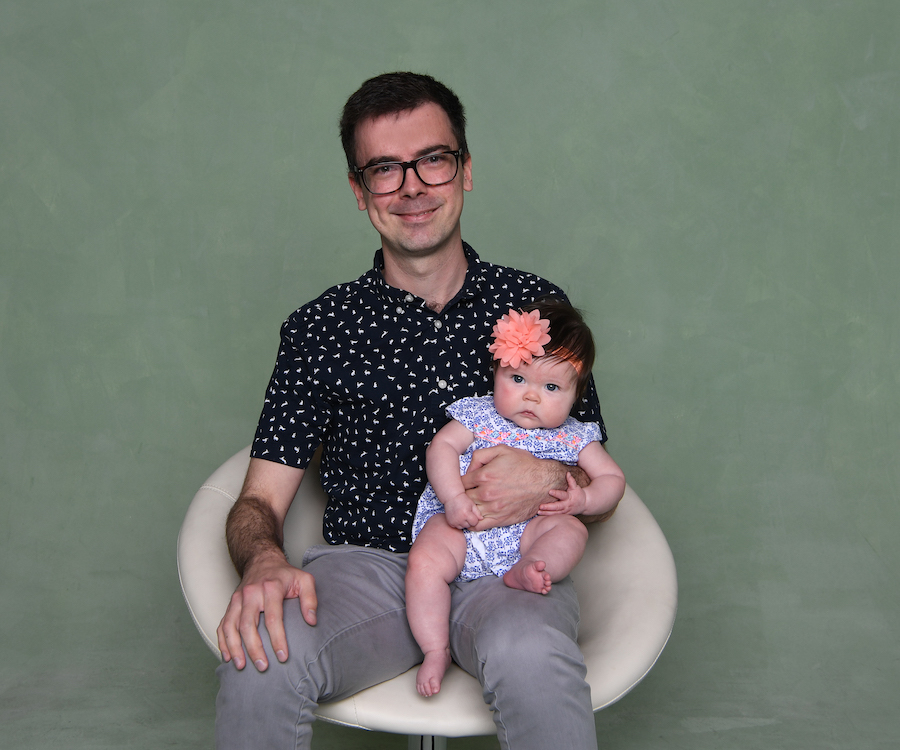 This is the story of Jeremy James Floyd
By all accounts, 37-year old Jeremy James Floyd shouldn't be with us today. His five-month-old daughter, Gwen, is an even greater miracle. The odds were stacked against Jeremy surviving his childhood cancer diagnosis, let alone one day becoming a father. Yet, despite the odds, here they are today, thriving.

"We always just call him our miracle baby," says Jeremy James' mom, Carey.

While so many years have passed since Jeremy James beat his diagnosis, recalling the journey is still difficult for Carey and her husband, Kevin. "Jeremy James was born with craniostenosis. The bones in his head were fused together, and he had corrective surgery when he was 10 weeks old. He lost over half of his blood supply and developed complications. His kidneys shut down, and we almost lost him. Because of that surgery and the complications, he had regular doctor check-ups, much more than was usual for most kids. He started out life with lots of problems."
Privacy Policy
Privacy Policy
What Information Do We Collect? When you visit our website you may provide us with two types of information: personal information you knowingly choose to disclose that is collected on an individual basis and website use information collected on an aggregate basis as you and others browse our website.
Personal Information You Choose to Provide We may request that you voluntarily supply us with personal information, including your email address, postal address, home or work telephone number and other personal information for such purposes as correspondence, placing an order, requesting an estimate, or participating in online surveys. If you choose to correspond with us through email, we may retain the content of your email messages together with your email address and our responses. We provide the same protections for these electronic communications that we employ in the maintenance of information received by mail and telephone.
Website Use Information Similar to other websites, our site may utilize a standard technology called "cookies" (see explanation below, "What Are Cookies?") and web server logs to collect information about how our website is used. Information gathered through cookies and server logs may include the date and time of visits, the pages viewed, time spent at our website, and the sites visited just before and just after ours. This information is collected on an aggregate basis. None of this information is associated with you as an individual.
How Do We Use the Information That You Provide to Us? Broadly speaking, we use personal information for purposes of administering our business activities, providing service and support and making available other products and services to our customers and prospective customers. Occasionally, we may also use the information we collect to notify you about important changes to our website, new services and special offers we think you will find valuable. The lists used to send you product and service offers are developed and managed under our traditional standards designed to safeguard the security and privacy of all personal information provided by our users. You may at any time to notify us of your desire not to receive these offers.
What Are Cookies? Cookies are a feature of web browser software that allows web servers to recognize the computer used to access a website. Cookies are small pieces of data that are stored by a user's web browser on the user's hard drive. Cookies can remember what information a user accesses on one web page to simplify subsequent interactions with that website by the same user or to use the information to streamline the user's transactions on related web pages. This makes it easier for a user to move from web page to web page and to complete commercial transactions over the Internet. Cookies should make your online experience easier and more personalized.
How Do We Use Information Collected From Cookies? We use website browser software tools such as cookies and web server logs to gather information about our website users' browsing activities, in order to constantly improve our website and better serve our users. This information assists us to design and arrange our web pages in the most user-friendly manner and to continually improve our website to better meet the needs of our users and prospective users. Cookies help us collect important business and technical statistics. The information in the cookies lets us trace the paths followed by users to our website as they move from one page to another. Web server logs allow us to count how many people visit our website and evaluate our website's visitor capacity. We do not use these technologies to capture your individual email address or any personally identifying information about you.
Notice of New Services and Changes Occasionally, we may use the information we collect to notify you about important changes to our website, new services and special offers we think you will find valuable. As a user of our website, you will be given the opportunity to notify us of your desire not to receive these offers by clicking on a response box when you receive such an offer or by sending us an email request.
How Do We Secure Information Transmissions? When you send confidential personal information to us on our website, a secure server software which we have licensed encrypts all information you input before it is sent to us. The information is scrambled en route and decoded once it reaches our website. Other email that you may send to us may not be secure unless we advise you that security measures will be in place prior to your transmitting the information. For that reason, we ask that you do not send confidential information such as Social Security, credit card, or account numbers to us through an unsecured email.
How Do We Protect Your Information? Information Security -- We utilize encryption/security software to safeguard the confidentiality of personal information we collect from unauthorized access or disclosure and accidental loss, alteration or destruction. Evaluation of Information Protection Practices -- Periodically, our operations and business practices are reviewed for compliance with organization policies and procedures governing the security, confidentiality and quality of our information. Employee Access, Training and Expectations -- Our organization values, ethical standards, policies and practices are committed to the protection of user information. In general, our business practices limit employee access to confidential information, and limit the use and disclosure of such information to authorized persons, processes and transactions.
How Can You Access and Correct Your Information? You may request access to all your personally identifiable information that we collect online and maintain in our database by emailing us using the contact form provided to you within the site structure of our website.
Do We Disclose Information to Outside Parties? We may provide aggregate information about our customers, sales, website traffic patterns and related website information to our affiliates or reputable third parties, but this information will not include personally identifying data, except as otherwise provided in this privacy policy.
What About Legally Compelled Disclosure of Information? We may disclose information when legally compelled to do so, in other words, when we, in good faith, believe that the law requires it or for the protection of our legal rights.
Permission to Use of Materials The right to download and store or output the materials in our website is granted for the user's personal use only, and materials may not be reproduced in any edited form. Any other reproduction, transmission, performance, display or editing of these materials by any means mechanical or electronic without our express written permission is strictly prohibited. Users wishing to obtain permission to reprint or reproduce any materials appearing on this site may contact us directly.
Terms & Conditions
Terms & Conditions
Donation Refund Policy
We are grateful for your donation and support of our organization. If you have made an error in making your donation or change your mind about contributing to our organization please contact us. Refunds are returned using the original method of payment. If you made your donation by credit card, your refund will be credited to that same credit card.
Automated Recurring Donation Cancellation
Ongoing support is important to enabling projects to continue their work, so we encourage donors to continue to contribute to projects over time. But if you must cancel your recurring donation, please notify us.