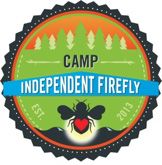 Candlelighters Childhood Cancer Foundation of Nevada and the Nevada Chapter of the National Hemophilia Foundation are happy to be joining together again to host our annual summer camp, Camp Independent Firefly, and are extremely excited to offer this opportunity to your family!  Please mark your calendars for June 15-18, 2021.
We understand that there is much uncertainty as it relates to COVID-19.  Both organizations are committed to providing an experience that helps our young people grow, build confidence, and find joy. After careful review of the facts, and with advice from our medical teams, we will be moving forward with a virtual experience for 2021. We appreciate your patience and understanding in these uncertain times.
Camp Independent Firefly 2021 is a four-day interactive program for youth 7–17 years of age. Activities at camp will include at-home projects with supplies shipped to campers ahead of time, live video conferencing sessions with their "cabins", and fun games and learning activities led by trained counselors.  We will also be offering a Junior Counselor Program for our eligible youth ages 17-19.  This program prepares them to be our counselors and leaders of the future.  To apply for the Junior Counselor program, the Volunteer Application must be completed instead of the Camper Application.
The goal of Camp Independent Firefly is to give our children affected by cancer and blood disorders an opportunity gain confidence, learn communication skills, and experience joy.  And all children, regardless of diagnosis, will learn more about both bleeding disorders and cancer to gain a better understanding of what their new friends may be going through. We are committed to meeting these goals through a virtual platform in 2021.
Children eligible to attend are children diagnosed with or carriers of inherited blood disorders, and those diagnosed with cancer. Household siblings are also invited to attend camp.  Children must be 7-17 years of age (must be 7 years old by June 15, 2021) and be residents of Nevada. Camp is offered free of charge to all who qualify. The entire cost of camp, including supplies, is provided by our generous donors and sponsors.