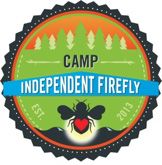 Candlelighters Childhood Cancer Foundation of Nevada and the Nevada Chapter of the National Hemophilia Foundation have made the difficult decision to cancel camp scheduled for June 2020. We are exploring safe and fun programming that can be conducted locally and will hopefully bring the joy and magic of camp to our campers later this summer. Please check back for more information!
Camp Independent Firefly is a 5-day 4-night medically supervised camp for diagnosed children and their siblings 7 through 17 years of age. Activities will include returning favorites such as horseback riding, swimming, arts & crafts, and the rock wall, along with some brand new events. We will also be offering a Leader in Training (LIT) Program for our eligible youth ages 17-19. This program prepares them to be our counselors and leaders of the future.
Camp Independent Firefly is a fully supervised by a medical team to provide medical supervision, care, and intervention if needed. Camp also offers a unique opportunity to children affected by bleeding disorders the chance to learn skills, such as self-infusion, necessary to function independently while managing their disorder. And all children, regardless of diagnosis, will find out more about both bleeding disorders and cancer to gain a better understanding of what their new friends may be going through.
Children eligible to attend are children with inherited bleeding disorders, carriers of hemophilia and those diagnosed with cancer. Household siblings are also invited to attend camp. Children must be 7-17 years of age (must be seven years old by June 9, 2020) and be residents of Nevada. Camp is offered free of charge to all who qualify. The entire cost of camp, including transportation to and from camp, is provided by our generous donors and sponsors.