Joan & John McClenahan "Dr. & Mrs. Magic"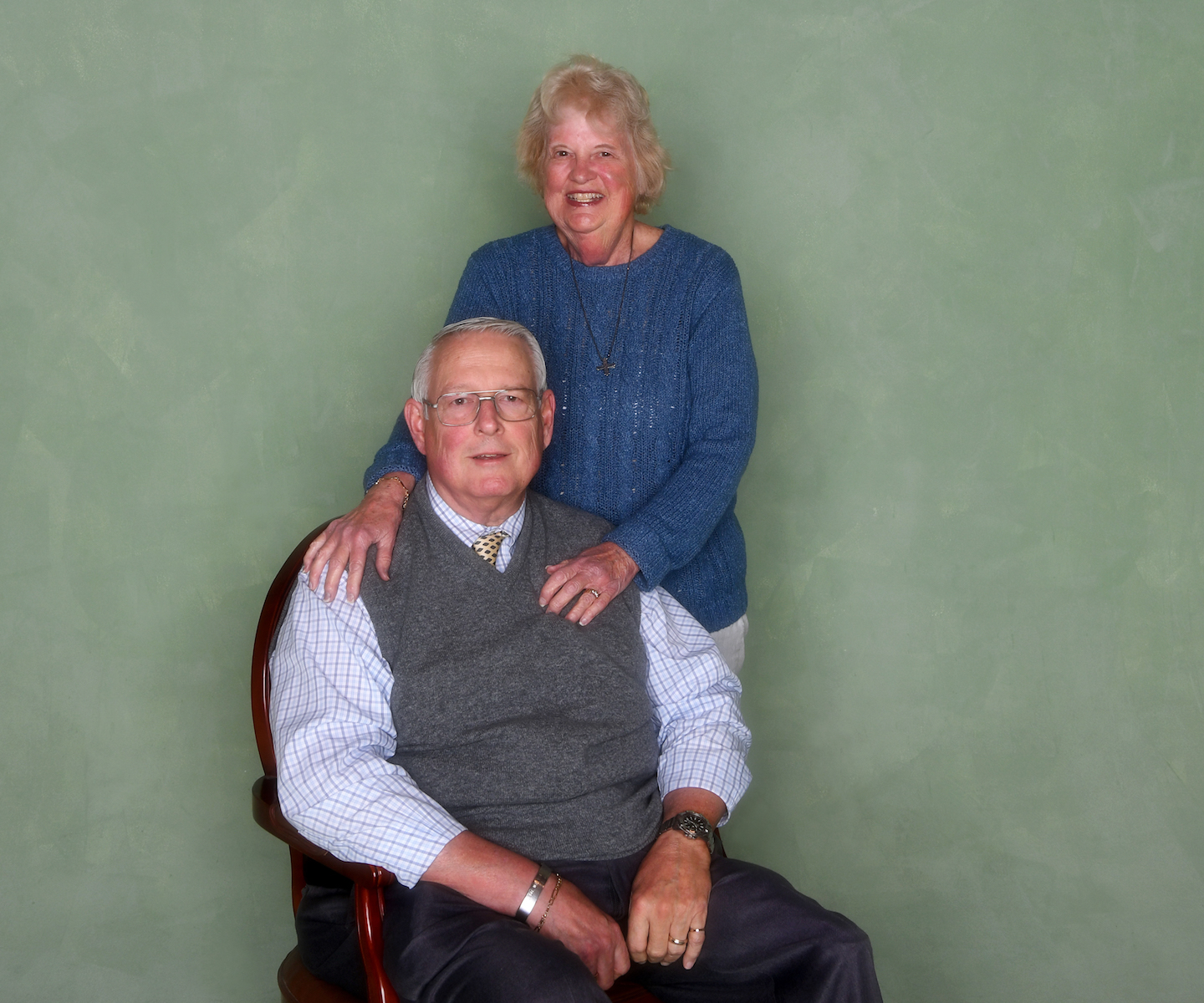 John and Joan McClenahan, otherwise known as Doctor and Mrs. Magic, were married in 1997. 
Joan had been a medical social worker and had been involved with hospital volunteer work throughout her life. When she moved to Las Vegas she applied at Sunrise Hospital to become a volunteer. Hospital staff asked Joan if she could perform magic tricks, she said no but that her husband did. John had previously done some magic work in high school and college, but it had been many years; nonetheless, Joan informed John they were going to perform magic for the patients at Sunrise and, thus, became known as Doctor and Mrs. Magic.
 
In April of 1998, Doctor and Mrs. Magic started at Sunrise helping admit sick children to the hospital. Initially, they did not visit the cancer floors; however, after a few visits, they were asked to do so. When they visited the fourth floor of the old hospital they fell in love with the kids and were impressed with their positive attitude, their knowledge of cancer, and the smiles that greeted them at each visit.
Shortly following their first few visits to the cancer floor at Sunrise, Doctor and Mrs. Magic learned of the Candlelighters organization and were impressed with what the group was doing to support the kids and their families. The McClenahans volunteer work took them across the Las Vegas Valley to University Medical Center and Summerlin Hospital, as well.
Once Doctor and Mrs. Magic were asked to begin providing paid performances they donated the monies earned to Candlelighters and soon Joan joined the Candlelighters board. Joan served on the board for many years and both she and "Doctor Magic" became attached to the kids they got to know so well as they underwent their many months of treatment. They were overjoyed to learn when children successfully made it through treatment and saddened to learn when a child would lose his or her cancer battle.
Doctor and Mrs. Magic made a tradition of taking Polaroid photos with each of their "kids" wearing a red clown nose and placing the photo in a frame.
They have been honored that, many years later, they have run into these kids or their parents on the street and are thanked for bringing a few minutes of joy during such a difficult time.
 
The McClenahans, Doctor and Mrs. Magic, are pleased to have been associated with Candlelighters Childhood Cancer Foundation of Nevada and it is with great pride they tell others of the outpouring of love the staff, volunteers and medical personnel bring to pediatric cancer patients across Southern Nevada.