Zoe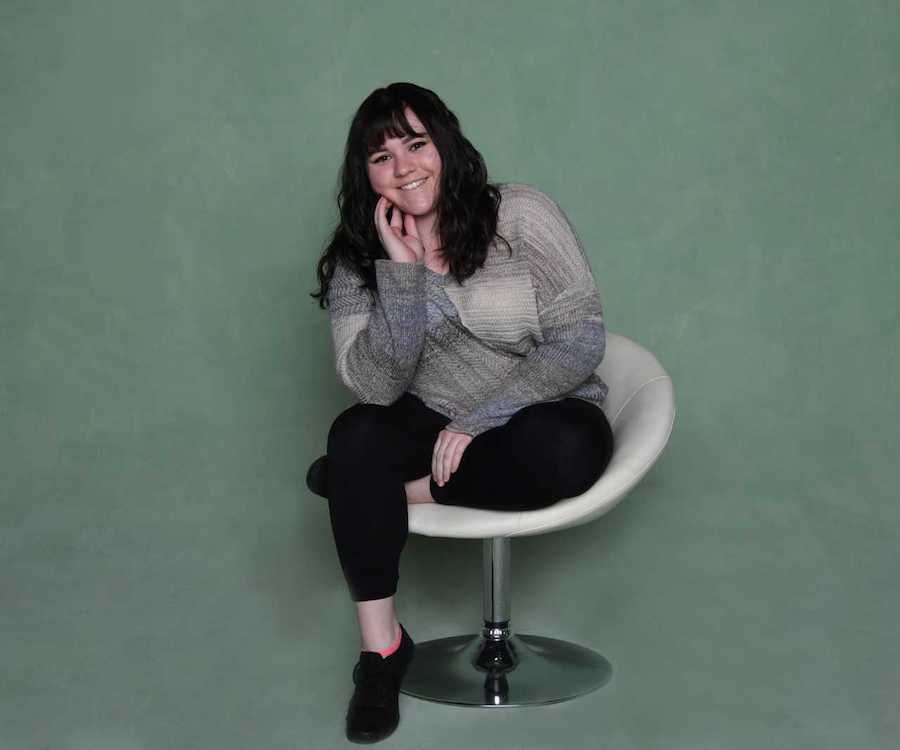 This is the story of Zoe:
Call it mother's intuition. When Zoe returned to Las Vegas from a summer away spent with extended family, her mother, Jami, knew almost immediately that something was different.
Jami can recall with painstaking detail the moment she noticed a change in Zoe and the ensuing events that ultimately led to her Hodgkin's Lymphoma diagnosis.
"She was 12 years old, and at the time, she had her hair long. We were at McCarran Airport, and I noticed her neck looked chubby. I was looking at her, and I'm thinking, 'She is having an allergic reaction.' I see these huge bulges on the side of her neck while we were at baggage claim getting her bags. I'm kind of freaking out in the airport. I pull her into the bathroom so she could see it. The bulges look like a softball on one side and a baseball on the other; but, she didn't feel anything. It was midnight, and I thought maybe we should go to the emergency room, but she wanted to see her pediatrician, Dr. Weiner, so we waited to see him in the morning.
"When we went, he asked her if she had been camping or was bitten by a bug. He immediately sent her for blood tests and to test her thyroid. All those things to check for at 12. It was a Friday before the weekend. Dr. Weiner said the tests were going out and we'll call you on Monday to make a full appointment and review the results. Dr. Weiner called on Monday and said he wanted to see her as soon as possible so he could start some other tests.
"We got in to see him that Wednesday and we didn't think it was anything too concerning, just hormones or her glands swelling, things like that. He sent us immediately across the street for a diagnostic ultrasound and X-ray. I was a medical assistant, and when I saw the X-ray, I knew something was wrong. There wasn't any fluid, it was dark and grainy. The ultrasound doctor said she needed a CAT scan, and they moved us in and out really quick. While we were in for an X-ray, Dr. Weiner left a message on my cell phone. At this time, they put the x-ray on the screen for three seconds, and I could see from her neck all the way down to her navel there was a huge mass. This mass was the entire length of her torso. I knew something was there.
"I checked my voicemail, all the time acting like nothing is wrong because my 12-year-old doesn't need to be alarmed. Dr. Weiner's voicemail says to call him back immediately. We were right across the street, so I just decided to go back to the office. The staff told him we were there and he had us go to the back office. We had been going to Dr. Weiner's practice for years and had never been to the back office. He came in and asked the same questions again. And, you could just see that he wanted it to be some infection and, of course, it wasn't any of that. He said he received the ultrasound results and that there is a mass in there and I'm going to refer you to a pediatric oncologist because it's their specialty and they'll be able to rule out what the mass is. The whole time, I'm trying to keep calm. And he said 'You have the X-ray and we've given you the referral, and I want you to get in at Comprehensive Cancer immediately.'"
"He walked us to the front, and he is wonderful but never walked us out to the front before, and then his personal nurse handed me a card and wrote on the back. She wrote his personal cell phone number on the back and told us to use that number from now on and that we wouldn't have to wait to talk to him. We got that card, and he asked us to just go back across the street to the imaging center to get the films so that the oncologist would have those on top of the reports."
"I waited until we got home to look at the films. I tried not to look at them. In the meantime, Zoe asks me what an oncologist is and why we're going to them to rule out what the lumps are. I went to my room and locked the door and held up the films. I could see that they were tumors and not cysts. I was devastated."
"We were at Comprehensive the next day. Dr. Weiner didn't mess around. I thank God for him. So, now we're at Comprehensive, and we're waiting for Dr. Walsh. Dr. Walsh walks into the room, and she gives me her card and introduces herself. And, in my head, I'm thinking now I have her card. It felt like it meant something. She said, 'Did Dr. Weiner not tell you?' And, I said, 'No, we're here to rule it out.' I think it was just too hard for him to tell us because he had known Zoe since she was an infant. Dr. Walsh said Zoe had lymphoma and because of her age and symptoms there was a small percentage that it wasn't that."
"Zoe cried when she heard. Then Dr. Walsh said she had to be admitted to the hospital and she went in that day. It was Thursday, August 30th. They started testing and biopsies and checking bone marrow to see what type of lymphoma it was and if it was in her bone marrow as well."
"Zoe was just like, 'Okay, so what do we do? How do we get rid of it? And, am I going to make it to softball practice?' We had to tell her that, no, you have to stay overnight in the hospital and that softball practice wasn't going to happen. It was Labor Day Weekend, and they knew she was going to have to have treatment of some sort but didn't know which treatment until they knew the type of lymphoma."
"It was Hodgkin's Lymphoma, and Zoe would begin treatment right away. Chemotherapy started on September 4th, with four rounds of chemotherapy into radiation. She had active cells in her second round of chemo, so that was why they added radiation to the end of her treatment. They didn't remove the tumors entirely, but the radiation helped to shrink them."
"We live up in Summerlin, and everything is down Maryland Parkway. I can remember we had to keep sick buckets in the car because she would get so sick coming and going from appointments. She slept 18 hours a day at the time. She had her radiation across from Mountain View. Since it was an adult office, they were really accommodating to her. They would play her music and treated her like a little princess over there. We were blessed because she went through all of her treatments and the exact protocol that they hoped for - she took to them, one to another. Her treatment ended at the beginning of January 2013. Her body just really fought with the therapies the entire time. Even Dr. Walsh said she'd look at her bloodwork and you'd never realize it was a child fighting cancer. I was happy we agreed to the regular protocol and that it worked. They kept saying it was Hodgkin's and that you don't want your child to have cancer, but that the success rate of Hodgkin's treatment is 95% and a higher rate of positive outcomes compared to the other cancers."
"Throughout, Zoe's thought process was, basically, 'So, okay, I have something that can kill me, how do I get rid of it?' We just went day by day. We kept her eating as much as possible, getting her treatments, keeping her away from sick people and germs. But, she was still out there. She was still in softball and didn't really play, but was there, and went to school as much as possible. We took it one day at a time and kept living our lives as much as possible while keeping her body strong enough to be able to take in these poisons that would kill the cancer."
Jami says one of Zoe's joys during this time was finding support from Candlelighters.
"Zoe immediately lit up when we entered the Candlelighters building, and she saw pictures of kids going through what she was going through. After the first Teen Scene, she was hooked. Candlelighters reminded us that we were not alone and that there were others going through the same thing. She could talk to other kids, it was this new normal that had become our life, and it was other people's normal as well. Friends and family can empathize, but they still don't really understand. Candlelighters did understand."
"Zoe's absolute favorite thing about Candlelighters is camp, followed by Teen Scene. It allowed her to forget. Nobody feels bad for you because they're going through it too. You can just talk about it with someone who won't feel bad but can just relate. It allowed her to do what she loves to do and that is to talk about her experience in hopes to help other people."
Now cancer free, Zoe is finishing her senior year of high school and has accepted an offer to attend UNLV in the fall. She is planning to major in Art and wants to go into animation.
Rather than let her battle with pediatric cancer define her childhood in a negative light, Zoe has pulled from her experience to help create positive change for others. She's exploring creating a foundation to provide emotional support service animals for diagnosed children because her dog and cat were important lifelines for her during and after treatment. And, last summer through her service organization, the International Order of the Rainbow for Girls, Zoe raised money for the Candlelighters Superhero 5K.
Through love and support, Zoe and her mom, Jami, have made the most of a harrowing experience to help others.
Photo Credit: Denise Truscello