Kyndel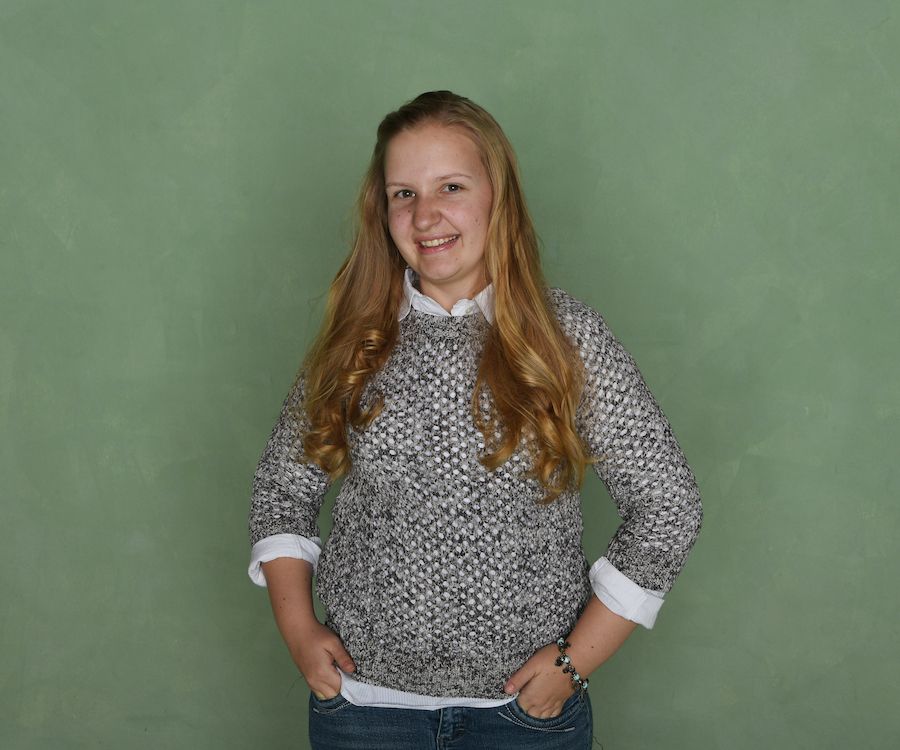 This is the story of Kyndel:
With her beautiful long, blonde hair and sweet disposition, you'd never guess that Kyndel has been a lifelong fighter. Diagnosed with pediatric cancer at just 16 months old there hasn't been a time in Kyndel's life when she can't remember battling cancer or the lasting side effects brought about by her treatment.
Kyndel must have inherited her fighting spirit from her mother, Nancy. At one point, Kyndel was given just a 10-percent chance of survival.
"I felt like I had my back up against the wall and we were going to come out fighting," said Nancy. "I thought to myself, 'Somebody has to survive and why can't it be Kyndel?' They are telling you as you are signing the consent for treatment that the treatment could kill her. But, somebody has to make up that 10-percent. It's horrible, but if you don't do it, you have a zero chance of beating it. Still, it's tough to sign."
Nancy says from Kyndel's first diagnosis in April of 2000 there wasn't a holiday they weren't in the hospital. In fact, Kyndel had two stem cell transplants before she turned three years old. And, she battled other complications as well including a complication with her port that led to her being placed on maximum life support.
"They told me she wasn't going to make it," Nancy recalls. "I got mad and walked out."
"She pulled herself out."
At exactly two and a half years old, Kyndel started radiation treatment at UCSF on the recommendation of doctors from MD Anderson and Duke University Medical Center. They intimated it was the only way for Kyndel to win her battle.
Today, Kyndel is 19 years old. At 4 feet 9 inches tall, the radiation therapy did stunt her growth; but she never relapsed.
"She's just as sweet as she can be," Nancy says. "Most people don't know about her struggles when they meet her other than that she's pint-sized."
Now a graduate of Palo Verde High School, following her treatment, Kyndel grew up just as other kids do. Nancy placed her in swimming and dance to help with her strength and coordination, and she was always very social. Nancy and Kyndel also became active with Candlelighters.
"At the time of her diagnosis, we couldn't get enough information. The internet wasn't the resource it is today. Candlelighters was a really good resource for information. And, they were always there for us to bring meals or toys when we were in the hospital. Candlelighters was very helpful."
As Kyndell grew, she was able to take advantage of other Candlelighters quality of life programs like Camp Independent Firefly or participating in the annual Super Hero 5K Race. Kyndel and Nancy also enjoy volunteering and especially like to support the Celebration of Life ceremony.
Nancy says, "We've met some amazing people along the way. And, Kyndel gives hope to others who face bad news."
Despite the struggle of her early journey, Kyndel serves as a shining light for others continuing their battle. Kyndel may be small in size, but the fight in her is large. She and her mother were determined she would not become a statistic.
"Dynamite comes in small packages."
Photo Credit: Denise Truscello