KaRon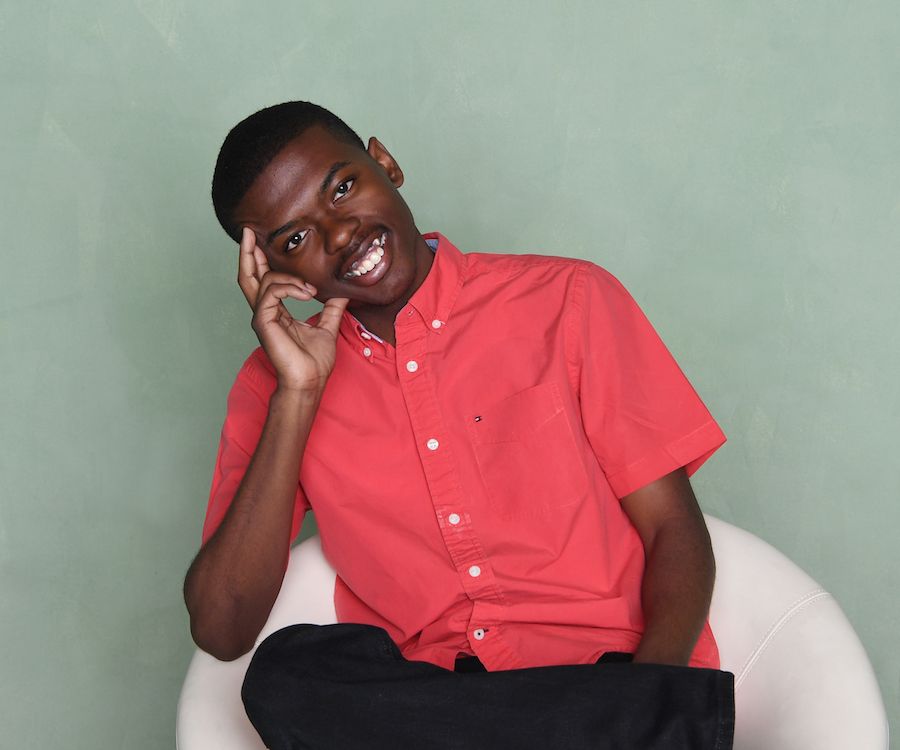 This is the story of KaRon:
KaRon just wrapped up his senior year at Green Valley High School and will make his way north next month to start his college career at the University of Nevada, Reno where he'll enter the School of Mechanical Engineering on a scholarship.
Described as one of the smartest, nicest guys you'll ever meet, KaRon's future didn't seem quite so bright back in November of 2012. At the time, he was just 12 years old and had been diagnosed with Hodgkin's Lymphoma. His mother, Desean Courtney, says KaRon now calls his diagnosis "the best and the worst thing that ever happened to us." She says that's because KaRon's treatment brought their family closer together.
"I was in denial. I was a wreck. I'm from Detroit; I kept telling myself you just gotta toughen up, walk through the process and not be too emotional about it. It really changed me as a mother, and it made me feel like I needed to be more present for my boys from just the nurturing aspect and that they felt the love and consideration I had for them," Desean shares. "I had been a hardcore mom, and when that situation came along, I watched people do something I needed to be able to do. I told God then if we made it through this process, I would get myself together religiously, spiritually, emotionally. It helped me to be a better mother to him. I was going down a wrong path before. I was just going through life trying to cover up so much pain; I wasn't present for my kids the way they needed me to be. It was a wake-up call."
KaRon's symptoms initially presented as a cyst that was removed by surgeons. Upon further testing, doctors discovered the cyst was cancerous. Upon diagnosis, KaRon had another surgery to insert a port for chemotherapy. His treatments lasted three months and, luckily, when the cyst was removed the surgeons caught all of the tumor. February 2013 marked his last round of treatments, and they were some of the hardest. The chemotherapy made KaRon very sick, and it was difficult for him to push through the treatment.
Desean sites Candlelighters for the organization's support helping her family get through the challenging time. "If it wasn't for Candlelighters, I don't know what I would have done. The support and the resources they gave us at that time, so I could focus on KaRon and be a source for him to help him get through the process, was just invaluable. God put the right people in our path to help us get through. Kids are extra resilient, and KaRon led the way."
"It's a priceless gift that Candlelighters gives to the parents. Because if you lose your way, or your momentum, or your optimism, your kids can see that. I just needed to be there for KaRon."
Desean credits KaRon's diagnosis for helping foster a stronger relationship with his father. "We have a relationship now. We know when stuff hits the fan, we can depend on each other. I wasn't so sure about that before. But, we were there together to support KaRon and make him feel comfortable."
Desean says having a strong faith and showing your child the love you have for them is critical to beating a diagnosis. "You have to be concerned and considerate about their experience and allow yourself to be open, to have a genuine and intimate relationship with your child at that time. It's so easy to get caught up in everything that needs to be done, but really being there for them is so critical."
"KaRon is so much more mature after going through that. It's just about them feeling confident that their life is their life, and not something you've created, but their life to fight for and make decisions and help them through that process."
While parents support their children through their cancer journey, Candlelighters is there to help the family. "It gave us a life vest to give to our kids, that support network. Adults don't have that kind of support and, as a parent, you don't get to opt out of being there for your kid. There was nothing more important to me than the support we got from Candlelighters. Bills, transportation, food, material needs we had, Christmas. You didn't want to have Christmas because you're sad and scared, but somebody has gotta do it, and they stepped in there. The kids had so many opportunities for fun, to get support, for people to be present in a way that I couldn't be present with my own angst and everything going on. Candlelighters thought of everything. Nothing was overlooked. Everything we needed was there for us; everyone was cared for."
Photo Credit: Denise Truscello