Jonathan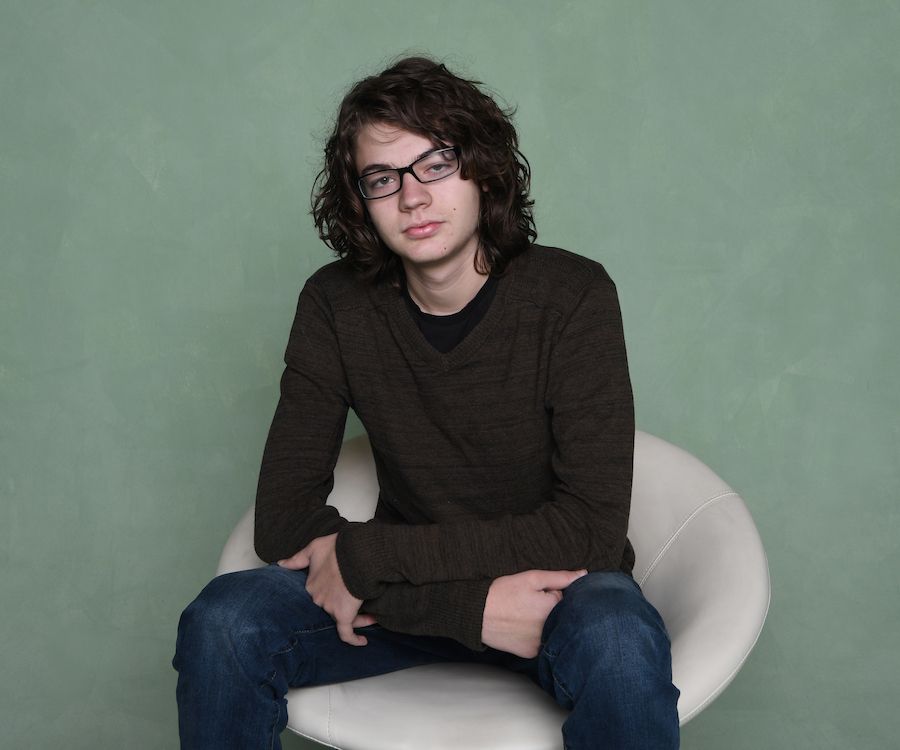 This is the story of Jonathan:
Marcia's son, Jonathan, was just two years old when he was diagnosed with leukemia.
Three weeks before Jonathan's second birthday, he began waking up in the middle of the night complaining his legs hurt. Marcia attributed the aches to growing pains and alerted his pediatrician to the complaint when they visited for his two-year well-check.
During the well-check, Jonathan received routine immunizations that resulted in a high fever. The fever wouldn't go away and the doctors assumed he'd had an allergic reaction to the shot. Over the course of a week, which included multiple doctor's visits, calls to the pediatrician, and a family trip from Las Vegas to Utah for a wedding, the family ended up in the ER at Primary Children's Hospital in Salt Lake City. Jonathan just couldn't seem to shake off the reaction to his immunization.
"The fellow at Primary came in after running tests and said, 'Your son has leukemia.' I just sat there and looked at him like what are you talking about," Marcia recalls. "He said, 'Unfortunately, I've done this a million times. Your role now is to be a parent, to hug and love him and be there. My role is to be a doctor and get him better.' That was about the best advice I ever got: You be the mom and I'll be the doctor, and I'll be there to take care of him."
"That immunization probably saved him. It saved a lot of time in figuring out that he had leukemia because it escalated everything so quickly. It usually takes six to nine months to diagnose because the symptoms hide."
Following diagnosis, they would travel from Las Vegas to Primary Children's Hospital in Salt Lake City, staying with family. They traveled back-and-forth for three and a half years. Travel grants from Candlelighters helped ease the burden on the family.
"We just kind of had the attitude that this was what we were dealt, this would be our trial. We could go through it kicking and screaming, or we could do what was best for him," Marcia says. "Our faith helped immensely because we do believe in God and that there is a plan up there. We saw miracle after miracle strengthen our faith and family, and saw God's hand in our lives. But, it wasn't easy."
Marcia says one of the most challenging things to overcome during this time was a feeling of helplessness and being unable to "fix" Jonathan's illness.
"One of the hardest things for me was being so overwhelmed. I'm a fixer and if I have a problem, I solve it. I had to be a bystander, I couldn't fix this. I had to learn how to sit back and be in the moment. We can't fix and control everything and we just have to be. There were days all we did was just sit on the couch because that's all Jonathan could do. I had to learn how to embrace those days."
Jonathan completed treatment four months before he started kindergarten. Starting school was challenging because he hadn't been socialized with other kids during treatment in order to limit his germ exposure. Today, Jonathan is in high school and he has two younger siblings who were born while he was still in treatment. Marcia says one of the most difficult challenges as a parent during this time was to continue to treat Jonathan as she would any of her other children.
"Jonathan was going to have to survive this and have life skills beyond being in a hospital or doctor's office where he wasn't being catered to 24 hours a day. As a mom, I had to make a conscious effort to tell myself this kid has to learn to survive in the real world. He has to have punishments, I can't let him get away with things. He has to learn how to show respect. It's very hard."
Marcia says Candlelighters' services were invaluable to them as a family. The connection with other families who were living similar experiences was just as important to them as the travel stipends and other quality of life services Candlelighters provides. Candlelighters' support doesn't stop when treatment ends.
"Jonathan has some post-traumatic stress from treatment that is hard to work through when you don't really remember. He was just two through six when he was getting treatment, so he doesn't fully remember. The therapy has been invaluable for our family."
As Jonathan prepares to graduate from high school and likely seek higher education in computer programming, his mother has prepared him well for entering this next phase of life.
"You have to assume that they're going to make it. That's my biggest advice," Marcia says. "Don't treat your child like they're going to die. Our success rate is so high now with childhood cancer. Don't buy them everything they want and have boundaries and limits, they have to be able to survive in the real world when it's all over."
Photo Credit: Denise Truscello