Jamie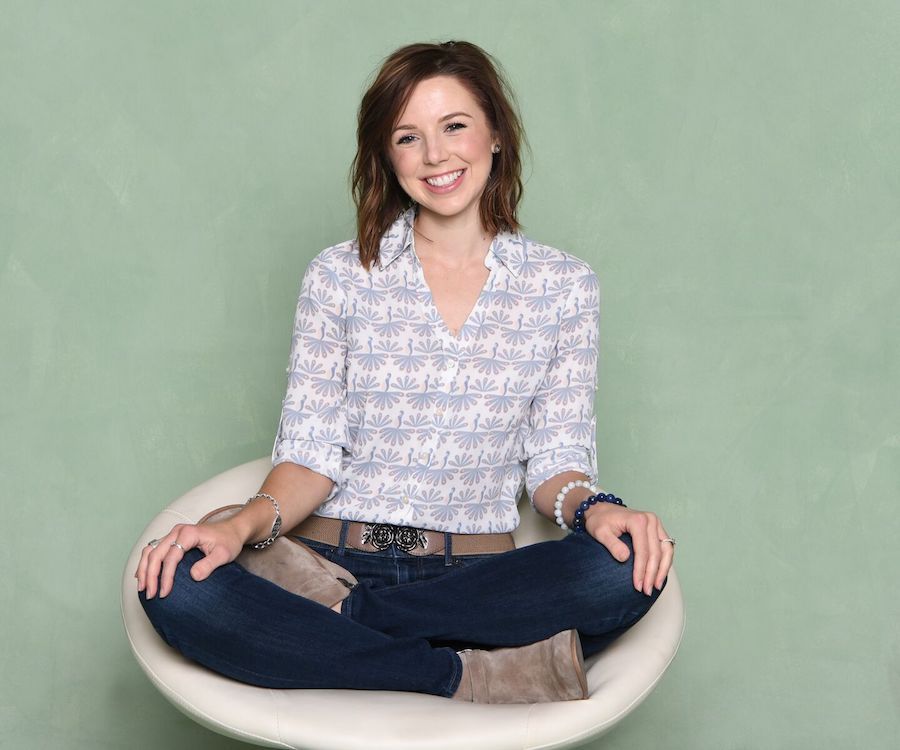 This is the story of Jamie:
"Having cancer was the worst thing that happened in my life," says Jamie. "But, I would re-live it again if it made me who I am today."
Today, Jamie is a happy, thriving newly engaged twenty-something living cancer free. She also served as the Volunteer Program Manager for Candlelighters Childhood Cancer Foundation of Nevada.
At 17, Jamie was diagnosed with a rare form of leukemia. She had been an active, healthy teenager and was an honor student who played both soccer and tennis at Durango High School. In November of her senior year, Jamie had blood tests run for a platelet count issue related to a condition called idiopathic thrombocytopenic purpura, or ITP. "It's a diagnosis you can live with, cancer wasn't even on my mind."
She recalls getting ready to go out with friends on a Friday night when her dad received a call from the doctor. "My dad and I were home and my mom was in California with my aunts. The doctor called and said we had to go to the hospital immediately for blood work. It was just my dad and me when they told me I had leukemia. When you hear that, your whole world stops."
"My dad started crying. I had only seen him cry once before. I love my dad dearly, but we both needed my mom there. It was a terrible night, really scary. My mom came home from California and got to the hospital at three in the morning."
"I was diagnosed with acute myeloid leukemia. We started chemo early the next morning after surgery to put a port in. They also did a bone marrow biopsy to see just how bad it was. I had gone into the hospital on a Friday and never went back home for a whole month, never left the hospital. I ended up experiencing way more complications than they anticipated. I was given a 17-percent chance to survive because of a very rare chromosome deficiency."
In March, following three months of intense chemotherapy in Las Vegas, Jamie was transferred to Children's Hospital Los Angeles (CHLA) for her bone marrow transplant. Her younger sister, Josie, was her bone marrow donor at a 98-percent match.
"In Los Angeles, the chemo they give you right before you receive your transplant is very harsh. They get your body so low that it is desperate to accept the foreign antibodies coming in. Everything was going well and then I slipped into a coma for 10 days. Those were the worst 10 days of my parent's life. I wish I could go back and tell them, 'I'm going to take a break for 10 days, I'll be back – I promise.' It breaks my heart to imagine what they went through."
Jamie pulled herself through and now celebrates her second birthday every year on April 1st, the date of her bone marrow transplant when she received her new immune system. In total, she spent three months at CHLA before heading back home to Vegas where she was 'on house arrest' for another three months.
By June 2010, Jamie was able to walk with her senior class at graduation and started at UNLV in the fall before transferring to Northern Arizona University the following year. At Northern Arizona, she studied psychology and sociology, minoring in social work, and also met her now fiancée.
Her time as a patient has helped to shape her worldview. "Before my diagnosis, I had no boundaries. I was ready to go to New York for school. But, after it all happened, it was hard for me to leave. Going to NAU I had a rough time being away from my friends and family. At first, I was miserable. I'm glad I stayed out there, but after everything I had been through, I realized how much my family meant to me and it was hard to be away from home."
Jamie also created some special bonds while she was in the hospital. "Ernie was this awesome guy who volunteered at the hospital and would come in and visit when I was at St. Rose of Siena. I met him about two days after first being admitted to the hospital after my whole world had flipped upside down. He was 70 years old and would sing and whistle Elvis all the time and come in to tell me jokes or write funny poems. We became really good friends. He made a big impact on me and I made a big impact on him too. He would call me his second daughter. It was a really special friendship."
"There was a group of us that included my mom, Ernie, and another amazing woman. We started this lunch bunch. When he was volunteering, he had three different cancers. He would always pray that he could take cancer away from every child he met. Sadly, Ernie passed away six years ago. I'm still here and he had about eight different forms of cancer when he passed."
In addition to her incredible support network from family and friends like Ernie, Jamie says much of what helped her through her cancer journey was positive self-talk. "I feel like I'm really in-tune with my inner being. I never felt like I was going to die. I knew the outlook was grim and the odds were against me, but I never felt like I was going to die. My parents had a meeting with a bunch of doctors and they didn't want to tell me it was only a 17-percent chance of survival. We were going to watch a movie that night in the hospital and as they come back into the room and told me what they had discussed with the doctors, I was just like, 'Okay, let's do it. Let's turn the movie on.' I think the positive mindset, to believe with every molecule in your body that you're going to make it and be fine, is really important. And, I had a tremendous support system."
Candlelighters, of course, was there to offer Jamie's family support. As the second youngest of four siblings, Jamie says she now appreciates how much Candlelighters does to support the whole family through the cancer journey.
"I was older when I was diagnosed and my parents were really fortunate that they had jobs where we didn't need financial support and they could take time off from work to be with me. I was never alone. But, they have said after the fact that they felt supported and would receive information from Candlelighters. My diagnosis was so hard on all of [my siblings]. Josie was just 16 and all the focus was put on me, so she had to drive herself to soccer practice and sometimes stay home alone at night. I know how much it affects your whole family."
"I'm glad Candlelighters was there to provide support even if we didn't take advantage of the services. Now I can give back to the whole beautiful support system that helped me during that time. It's an umbrella that, even if you want to taste the rain, it's there when you need the support."
"Anyone going through this just needs to take it hour-by-hour and hold on to everyone who offers their love, whether that's the nurse or Candlelighters or the doctor. Even if it's someone who looks at you with pity because you're bald, it's because they look at you with love and want you to be okay. Take all the love you can and breathe in all that energy. Know that you'll be okay as long as you believe. It may sound cliché, but assure everything in your body you're going to be okay and you will be. Just hold on."
"Everything leads back to where you are meant to be. I feel honored to be in the position I am to help these families in any way possible. All of it comes full circle to help them. You roll with the punches and keep going."
Photo Credit: Denise Truscello