Chance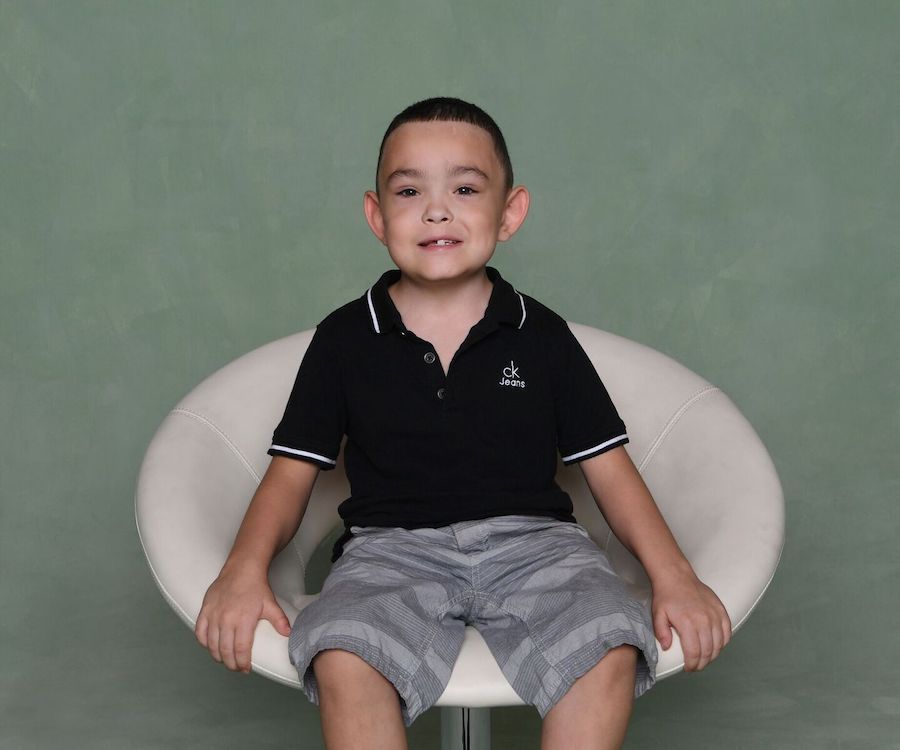 This is the story of Chance:
Chance was a happy baby who rarely cried. But when he woke up one morning in tears saying that his belly hurt, his grandmother, Melisa, knew that something was wrong.
Melisa recalled that his belly was very hot to the touch. They went to one hospital and after only 20 minutes, were transferred to Sunrise Hospital where the doctor did a biopsy. Chance was just a month shy of turning three when he was diagnosed with hepatoblastoma or stage four liver cancer.
A cancer survivor herself, Melisa was initially in denial when Chance was diagnosed. "Having been born at only 26 weeks, he had already been through so much already, but I knew that he was going to beat it. When I was diagnosed with stage four cervical cancer 19 years ago, I was told that I wasn't going to live. I knew that by my beating it, there was a reason – and Chance is my reason."
After six rounds of chemotherapy didn't help him, Chance and his family traveled first to Salt Lake City, and then UCLA, where he was put on the liver transplant donor list.
"The first liver we got we had to turn down. I was scared because it was coming from a cancer patient, who had cancer everywhere except for their liver and kidneys. I had a hard time turning it down, but Chance had been through enough. Then, two days before Thanksgiving in 2015, we got the call about another new liver for him. His surgery was November 28, a day that we celebrate every year now. Chance now affectionately refers to the scar on his belly as his 'sexy scar!'"
Chance was supposed to be at UCLA for six months and was only there for six weeks. Melisa said she distracted him by playing and taking walks. His "Cunkle" was in a fraternity at the University of Nevada, Reno, and his frat brothers from UCLA came to the hospital and decorated Chance's room with Christmas lights and brought him pizza. Their frat house was right across the street, so they put signs in their windows so that Chance could look out his window and see them.
After returning to Las Vegas following the transplant, Chance had to go through two more rounds of chemo, which Melisa recalls being very tough on him. "That is when I was really worried. He had to be put in a medical coma on his fourth birthday because his immune system was so low and he had so much fluid in his lungs that he couldn't breathe."
What helped Melisa and Chance through his cancer journey was an organization like Candlelighters that wanted to provide support. "I remember first meeting Candlelighters in the hospital. They had a big basket of toys that Chance went nuts for, especially Ninja Turtles! Every time they came in, they had turtles set aside for him. They would also bring in masks and do fun photo shoots with him that would make him laugh."
Candlelighters also sent an artist to the hospital, who would get Chance out of bed and sit on the floor and paint with him.
Candlelighters is still important to Melisa and Chance. "Candlelighters have become so much more to us than just visitors at a hospital – they have become family. Chance still gets excited to see the postcards for upcoming events. But more importantly, now I feel like I can be an advocate for other kids and their families going through the same thing that we did."
When Chance completed treatment, Melisa took him to the beach. "He'd always wanted to go to the beach and loves hotels – especially jumping on the bed!"
"Chance is a pretty shy kid, but he will tell anyone that he, 'Kicked cancer's a$$!'"
Photo Credit: Denise Truscello