Cassidy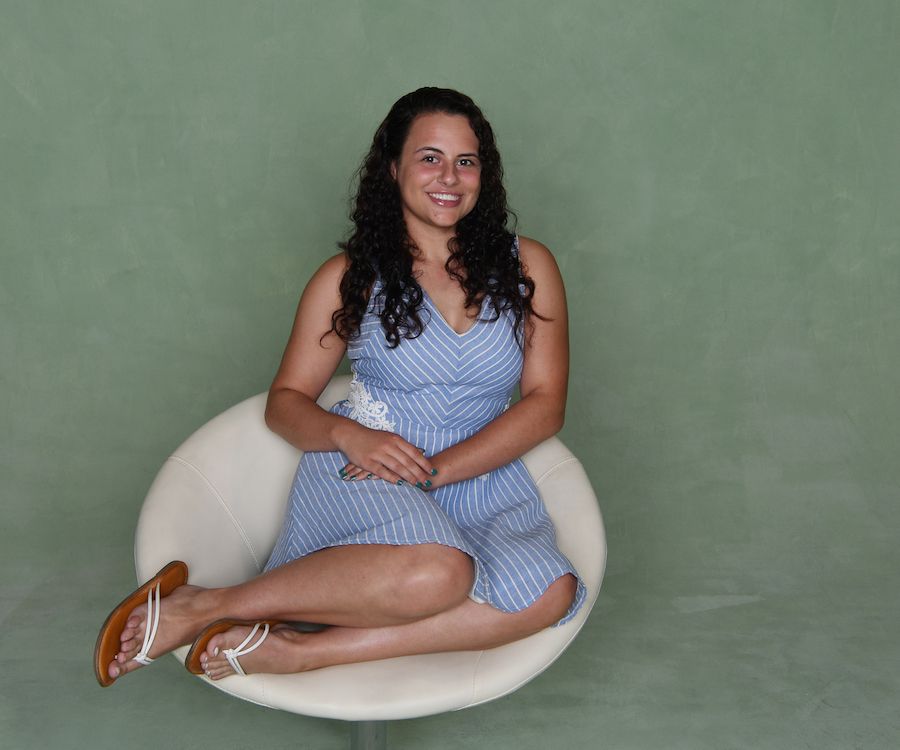 This is the story of Cassidy:
Cassidy was born on October 18, 1999. Cassidy's mother, Kim, was pregnant at the same time as her sister and had their babies around the same time. Kim started noticing differences between the two babies right away.
"I could compare them and see what was different," Kim recalls. "After a month, I asked the doctor why Cassidy's stomach was so big."
Kim's concern prompted the doctor to give baby Cassidy an x-ray, which indicated an enlarged spleen or mass, eventually diagnosing the infant with hepatoblastoma. Cassidy was immediately taken to Sunrise Children's Hospital, where she started chemotherapy and would spend the next two months of her young life.
The tumor was the size of an orange and was taking all of her nutrition, and because the chemo was unable to shrink the tumor, Cassidy was listed at UCLA for a liver transplant, which she eventually received at nine months old. Her first birthday was a day of many milestones, as they also celebrated the end of her chemo.
After a brief scare when she was seven years old (a mass in her esophagus was diagnosed as a cyst), Kim got used to Cassidy being a healthy and normal teenager, who danced and participated in competitive cheer. However, last summer, Kim's heart fell when Cassidy had her mom feel a bump that had developed in her neck. After being out of the cancer community for 16 years, in one moment, they were swept back in with a second cancer diagnosis - adenoid cystic carcinoma. A rare cancer in children, Cassidy and Kim temporarily moved to Los Angeles so that Cassidy could be treated by a specialist at UCLA.
"I have always been honest with Cassidy," Kim shared. "I shared my fears with her, but she reminded me that while her entire life has been this, 'I am not cancer. There are always going to be other parts of my life.' However, this has served as a good lesson for Cassidy – that she is going to have health issues for the rest of her life, and needs to learn to advocate for herself."
Assisting with rent for their Los Angeles apartment for two months was just one of many ways in which Candlelighters helped the Hoeckendorfs through both cancer battles. Additionally, Cassidy started talking to Candlelighters' licensed marriage and family therapist, Sarah, right after her second diagnosis.
"When Cassidy was first diagnosed, she was so little, and I was also learning to be a mom," Kim recalls. "One night at the hospital I was rocking her because she was crying, and someone came in and asked how she was, and I just lost it. I just remember someone asking how I was – this formed the bond. Someone who has been through this and can help me."
Kim remembers the fun things they got to do with Candlelighters but knows that the organization's impact on Cassidy is going to be lifelong. "I think they impacted her when she was little in ways she didn't know. Giving back to the community and being involved has always been a part of her life. When she was diagnosed the second time, we had a built-in support system. She was able to see Candlelighters interact with the social workers at the hospital, as well as get to know Sue Waltermeyer really well, which inspired her to go into social work or be a child-life specialist."
"It's amazing how many silver linings there are," Kim continues. "Looking back, I've met some of the most amazing people who have helped guide my life. On my worst day when I think that humanity is at its worst, I can look around at people who helped us that didn't even know us. Who just want to help and connect with you. I was 23 when Cassidy was diagnosed the first time. I know now that I can do anything if I can manage a child's healthcare. This experience has taught me to find my voice and equipped me better than education ever could. It's an awful journey but there are a ton of silver linings, and there is beauty all around, even in devastation. And we have a happy ending – she is a super lucky girl."
A lucky girl indeed. After completing her treatment in Los Angeles last October, Cassidy moved back to Las Vegas, returning to competitive cheer and even winning the team's award for most spirited. She graduated high school this spring with a 4.2 GPA, a nearly impossible feat considering that two months of her senior year were spent in the hospital in Los Angeles emailing her teachers every day for her school work and teaching herself. And this fall, she will be attending the University of Nevada, Reno.
Photo Credit: Denise Truscello