Melissa "Mimi" Cipriano - Executive Director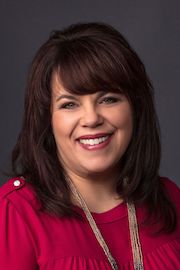 Melissa has a great deal of compassion for children in need, which is what attracted her to Candlelighters Childhood Cancer Foundation in 2006. What led her to begin a career in non-profits was her knowledge and experience working with community agencies in her previous line of work as the Community Affairs Director for KLAS-TV, Channel 8.
Melissa was responsible for all community-based projects that the station supported. One of her favorite areas was working closely with a variety of non-profit organizations, which allowed her to make recommendations for funding on behalf of the station. During her eight years at KLAS, Melissa was actively involved with United Way's Success by 6 Initiative, Susan G. Komen Foundation, and the I Have A Dream Foundation. She was also a board member for Kids Voting of Greater Las Vegas.
In 2009, Melissa was promoted to the Executive Director. She attributes her success to the strong support she received from Candlelighters Board of Directors, her amazing and dedicated staff, Candlelighters families, partner agencies and most of all, her loving and understanding family.
Melissa is a proud member of the Association of Fundraising Professionals (AFP) and 2011 graduate of Leadership Las Vegas.
Fun Facts:
• Melissa makes shopping an endurance sport.
• Melissa loves to spoil babies!
• Melissa loves to capture memories of her friends and family through photography.