Maddie "Pru" Tabor – Marketing & Communications Manager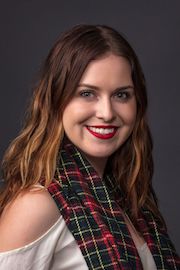 Maddie Tabor joined Candlelighters in March of 2017 after working for several years in the hospitality industry. Maddie is originally from Boston and attended college at The Art Institute of California - San Francisco where she earned a Bachelor of Science in Fashion Marketing & Management.
Maddie grew up in the non-profit sector, accompanying her mom to many events throughout her childhood. Because of this, Maddie has always had a passion for the non-profit world and knew this was the career path she wanted to pursue.
Fun Facts:
• Maddie has moved 24 times in her life.
• Maddie was in showchoir at John Burroughs High School (the choir program Glee was based on, and the high school it was originally filmed at).
• Maddie was originally planning to go to school at Berklee College of Music for Vocal Performance.
Email: mtabor@candlelightersnv.org