Jordan "Gemstone" Nelson - Development Manager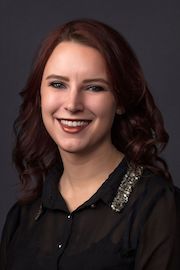 Jordan Nelson joined Candlelighters in April of 2017. Recently graduating from UNLV with a Bachelor of Science in Hospitality, Meetings & Events, Jordan has maintained various event positions within the wedding, hospitality, and non-profit industries.
She is a detail-oriented professional with strengths in event creation, planning, and execution. She has always had a passion for non-profits and wants to use her education and experience to create a happy and healthy community.
Fun Facts:
• Jordan's favorite snack is, and will always be, apples and peanut butter (it should be noted that she is allergic to nuts).
• Jordan runs her own personal blog!
• Jordan was a dancer for 17 years, mostly focusing on tap, but also dabbling in hip-hop, ballet, and jazz.
Email: jnelson@candlelightersnv.org