Vincent Schettler † – Trustee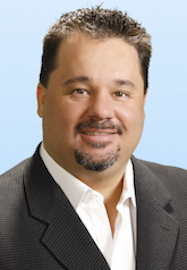 Vince Schettler is the Senior Vice President of the Las Vegas Land Division with Colliers International, the third largest commercial real estate firm in the world.
Mr. Schettler previously served as the Executive Vice President of Sales and Acquisitions for Focus Property Group, Inc. and its affiliated entities from 1996 until late 2012. He remains a founding partner of Focus Property Group, Inc., which is popular for winning several BLM land auctions in Clark County, including two sales exceeding $500 million each.
During his tenure at Focus Property Group, he served as a land acquisitions specialist, successfully negotiating more than 600 land and commercial transactions for its communities and other select clientele. Mr. Schettler has brokered and been a partner in real estate projects exceeding more than $3 billion.
Mr. Schettler was a visionary for the Mountain's Edge Master Planned Community from its inception, where he served as the sole acquisitions contact, successfully negotiating more than 300 separate land purchases that make up the 3,000-acre master planned community. From the beginning, he was engaged in all strategies relating to planning, engineering, budgeting, construction and sales of the Mountain's Edge project. Mountains Edge was certified by Robert Charles Less Company as the No.1 selling community in America in 2007 and 2008.
After leaving his post at Focus Property Group, Mr. Schettler formed the Mosaic Companies, wherein he applies his skillset in the land acquisition/development realm for a select clientele.
Mr. Schettler is a 45-year native of Las Vegas and a graduate of Bishop Gorman High school. He has developed strong relationships within the real estate and development community, which gives him a clear understanding of local economic and housing trends in the valley. He has been instrumental in establishing relationships with private equity funds, commercial, multi-family and commercial and residential homebuilders. He has sat on and contributed to numerous local planning committees.
Mr. Schettler is an unlikely survivor of a very rare bone cancer and firmly believes in giving back to the Community. He is heavily involved with many local and national charities and has served on the Board of Directors of Candlelighters Childhood Cancer of Southern Nevada organization for the past 16 years and has acted as a past President. He founded the Schettler Family Foundation and had also sat on numerous other charitable boards over the years and partakes in numerous charitable functions regularly.
Fun Facts:
• Vince really likes to party.
• Vince is really good looking.
• Vince's favorite saying is "Do you know who I was?" (as you can see, Vince is also very funny)