Rebecca MacDonald - Trustee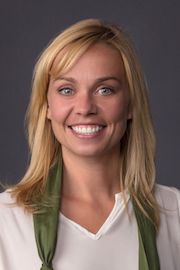 Becky MacDonald joined Wells Fargo Private Bank in 2017 and is currently a Wealth Advisor. She focuses on building a financial team around families to help them develop, manage, and preserve and transition their wealth. Before joining Wells Fargo, she worked at Bank of the West for 12 years. Becky has been in the financial services industry formore than 17 years. Becky went to the CBA Executive Banking School at Furman University and also studied Industrial/Organizational Psychology at Southern New Hampshire University. In addition to being on the Candlelighters board, she is also a board member for Impact LV and Girls on the Run.
Fun Facts:
• Becky loves to run.
• Becky loves to travel and used to live abroad.
• Becky knows how to speak Czech.