Justin Brown – Trustee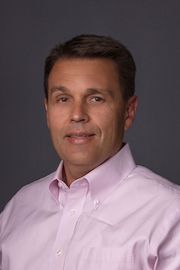 Justin is Vice President/Regulation and Public Affairs of Southwest Gas Corporation, where his responsibilities include State Regulatory Affairs, Rates and Regulatory Analysis, Energy Efficiency, Community and Government Affairs, and Paiute Pipeline Gas Scheduling and Regulatory functions.
In his position, Justin leads the Company's efforts in developing regulatory initiatives that enhance the safety and reliability of our gas delivery system and support continued growth, as well as ensuring timely cost recovery for these efforts. He also leads the Company's efforts to cultivate collaborative relationships that promote and support Southwest's objectives and image in a responsible and involved manner.
Justin joined Southwest as Senior Counsel/Legal Affairs in 2004 after time spent with Smith Larsen and Wixom as a commercial litigation attorney and at Deloitte and Touche in its tax department. He was promoted to Associate General Counsel/Legal Affairs in 2006 and then left Southwest for a brief period to pursue other opportunities at Rocky Mountain Power. Justin returned to Southwest in February 2008 as Assistant General Counsel/Legal Affairs and assumed positions of increased responsibilities after that. He was named Vice President/Pricing in 2012, Vice President/Regulatory Affairs in 2013, and assigned to his current position of Vice President/Regulation and Public Affairs in 2014.
Justin holds a Bachelor of Science degree in Accounting from Southern Utah University, and a Master of Business Administration from Gonzaga University, where he also earned his Juris Doctorate. He is admitted to practice law in the state and federal courts in Arizona, Nevada, and Utah; and the United States Supreme Court. Justin is also a member of the American Gas Association State Affairs Committee, New Mexico State University Center for Public Utilities Advisory Council, and he serves on the Board of Trustees for the Candlelighters Childhood Cancer Foundation of Nevada.
Fun Facts:
• Justin loves spending time with his family, supporting his children in their various activities.
• Justin enjoys spending time in the outdoors hunting, camping, and recreating.
• Justin met his wife on a blind date.