Chet Buchanan – Trustee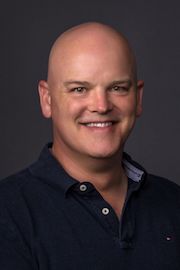 Chet Buchanan is the host and creator of 98.5 KLUC. Chet Buchanan and the Morning Zoo, since 1999 consistently one of the highest rated and most beloved radio shows in Las Vegas. In addition to anchoring the fast-paced and often equal parts funny and emotionally moving morning show, Chet can be seen EVERYWHERE in Las Vegas. Many Las Vegans know Chet from his work as the UNLV Basketball and Football Gameday Host, a frequent contributor on CNN Headline News and a Guest Host on Fox 5 - More Access. Chet has also hosted the Miss USA and Miss Universe Presentation Shows, as well as Miss Teen USA.
He is well regarded for his annual Candlelighters 5k "Race For Our Kids" fighting against childhood cancer, and for his annual Toy Drive benefitting Help of Southern Nevada, where he lives broadcasts live on top of a 30-foot scaffolding for 12 days straight to raise toys for thousands of Las Vegas children. Since it's inception, the 98.5 KLUC Chet Buchanan, and the Morning Zoo Toy Drive has grown to become recognized as The World's Largest Single Location Toy Drive. The 2012 Toy Drive continues to smash records, as they filled 18 53-foot semi-trailers, as well as collecting 3,280 bicycles, and raising over $268,000 in cash and gift cards, bringing the 14 year total of toys, bikes, and gift cards collected up to an estimated value of more than 12 million dollars. In 2012 alone, Chet raised well in excess of one million dollars for various causes, and was proudly installed as a member of the Candlelighters Board of Trustees.