Anthony Golden – Trustee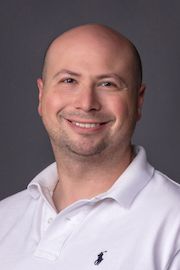 Attorney Anthony (Tony) B. Golden is one of the founding partners of the Garg Golden Law Firm. Tony is a trusted advisor to private and public sector employers in all aspects of the employment relationship. He assists clients in preventative measures by providing training on best practices in hiring, discipline, and discharge, investigating harassment and discrimination claims, and crafting effective workplace policies.
Tony also has a proven track record of successfully representing employers in administrative claims and lawsuits involving minimum wage and overtime, discrimination and harassment, non-compete agreements, and trade secrets.
Tony is a regular speaker on cutting edge issues affecting employers, such as medical and recreational marijuana, same-sex marriage, and social media in the workplace.
Tony has been recognized by Nevada Business Magazine as one of the top lawyers in Southern Nevada and as a rising star by Mountain States Super Lawyers. He has also achieved an "AV" rating in Martindale-Hubbell, which is the highest peer review rating measuring both ethics and skill.
In addition to being a board member for Candlelighters, Anthony is also a board member and Chair of Legislative Committee for Southern Nevada Society for Human Resource Management and is on the business council for the Las Vegas Metro Chamber of Commerce
Fun Facts:
• Anthony is an only child.
• Anthony still has his childhood baseball card collection.
• Anthony is not saying that he is Batman, but he's not not saying it either....