Liz LaMonica ** – Secretary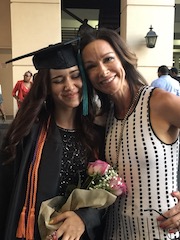 Fun Facts:
• Liz's daughter Luci, now 18, was treated for leukemia from ages 8-11.
• Liz has been a fitness instructor/personal trainer for 25 years and loves to run.
• Besides spending time with her family and friends, Liz also loves to read, travel, and cook.